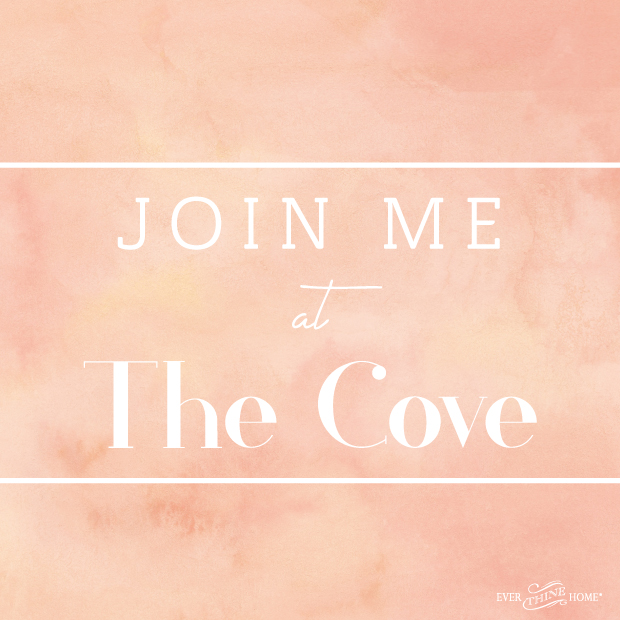 The last 6 weeks have been extremely tiring and trying. Dennis and I have been working on a new book called "The Art of Parenting" and we officially turned it in Monday which is very exciting and a bit of a relief. Writing a book is a lot of work and this one came along with 6+ weeks of hives for me. I've been to multiple doctors appointments, prescribed a lot of medication and received a cocktail of steroids to no avail. Last week I decided to try an elimination diet in hopes that that might bring some relief. All this to say, I'm a bit exhausted and going to take this week "off" to hopefully recover.
But before I do that, I wanted to let you know about a wonderful retreat I will be speaking at in April with Sharon Jaynes and Sharon Irving! I'm truly looking forward to our first FamilyLife Women's event in Asheville, NC at the Cove and I've been praying for God to meet with us there and show us more of Himself. 
This weekend will be multi-generational and women are coming from all across the US. We still have rooms available and we would love for you to join us for an all-inclusive weekend away! Below is a bit more about the weekend and how to register. Let me know in the comments if you're going to join us in April!
Ruth Graham Chapel 
---
Regardless of our age, stage of life, marital status, or parenting role, as women we're challenged with the task of balancing life, faith, family, and focus. Yet often we tend to spread ourselves so thin that we no longer feel there is enough of us to go around.
• Do frustrations in your life have you saying, enough?
• Do the demands on your time, finances, and energy leave you thinking, enough?
• Do you ask yourself am I [fill in the blank] enough?
• Do you sometimes wonder is God real and is He really enough?
If you answered yes, then this weekend is for you.
FamilyLife's Women's Getaway will be a time to intentionally "hit the pause button," get away for an all-inclusive retreat, and re-center on what matters most. We'll enjoy engaging main sessions with inspiring worship, teaching led by nationally-recognized keynote speakers, and breakout sessions that speak to everyday issues.
Join us at The Cove, a beautiful and tranquil setting in the heart of the Great Smoky Mountains just off the Blue Ridge Parkway.
Together we'll renew, refresh, and re-envision our lives God's way — as wives, daughters, mothers, and friends.