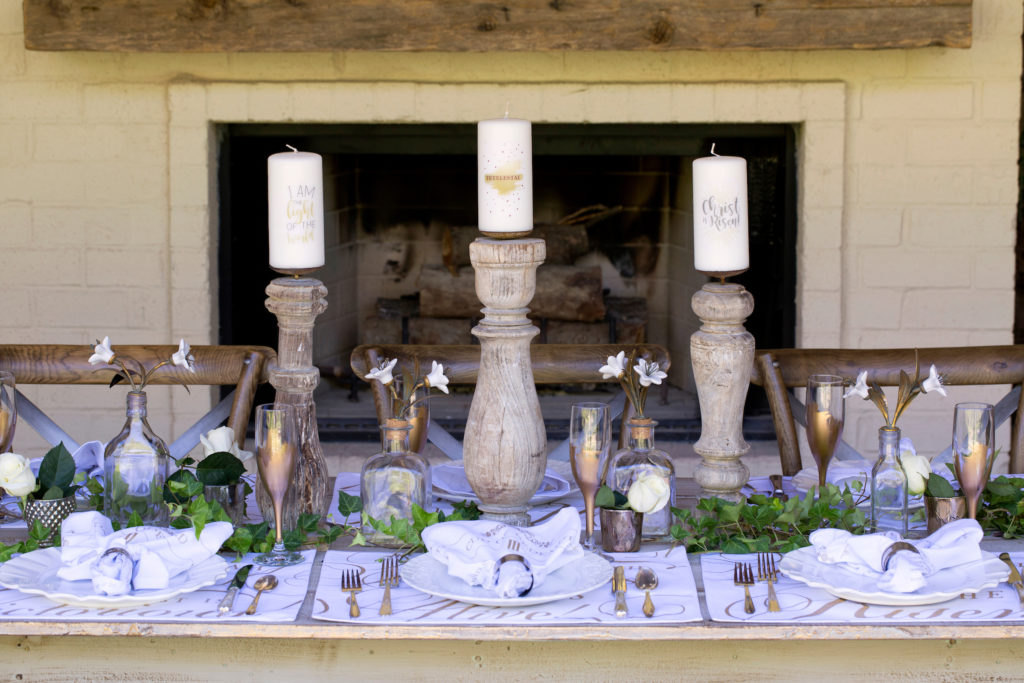 Have you ever tried something new feeling a little timid and anxious? Like what if no one likes my idea? Like what if I feel like I did in first grade when I was on stage with my class and was so nervous I talked to the girl next to me during our entire performance and got in trouble?
Let me tell you it's not just first graders but it's the child in all of us who feels completely unqualified or unprepared when risking a new idea or entering a new phase of life.
When I tentatively began Ever Thine Home in 2011 I had lots of reasons to feel hesitant. If you want to read more of those whys click here for the longer version; but since that cautious beginning God has graciously and kindly blessed my efforts to create content and tangible products that help you and women like you make Jesus known and experienced at home.
The truth is when I was raising my six I felt like a failure almost every day. I knew I was in over my head and needed Jesus to help me. I also knew I needed the mentoring and advice of older women who were ahead of me in the journey. One of those women I looked to was Elizabeth Eliott, who sadly isn't known universally anymore. I read every word she wrote and prayed God would make my heart like hers, fully devoted to Him.
I also read the writings of other women, some contemporary and some who lived centuries before me, both of which encouraged me in our common struggles and women, wives, moms, friends and daughters.
My prayer and hope is to be that older woman for you. I'll never attain the stature of Elizabeth Eliott or Ruth Graham or Suzanna Wesley, but over the last seven years I've had the privilege of mentoring several thousand women who have followed my blog and many others who have read my books on marriage and parenting. Thousands of other women have purchased our names of Jesus Christmas ornaments, Adorenaments, our Untie Your Story gratitude ribbons, and many of our new but growing collection of Easter products which have helped them communicate their faith to their families.
I'd love to have you join our community, that you might find help and encouragement in all those places you feel inadequate. Or if you have already subscribed, invite a friend or a sister to join us! And last I hope you will enjoy browsing our website!