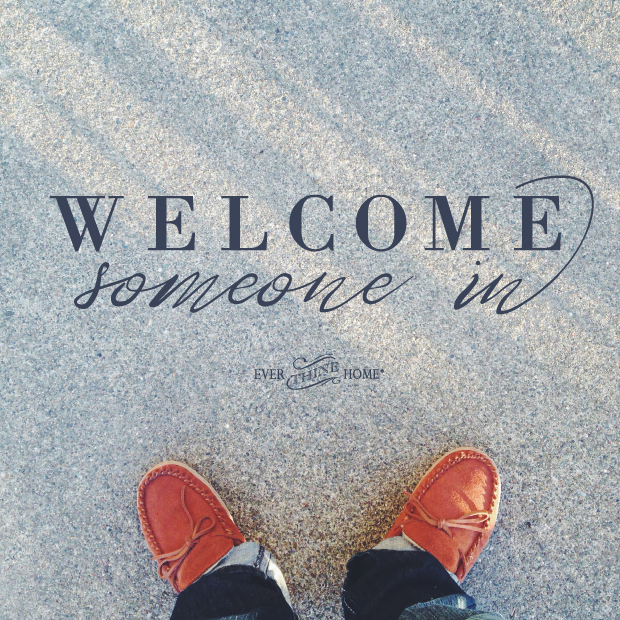 Your Home Is an Embassy, Part 2
For most of our marriage my husband and I have felt like failures when it comes to hospitality. Being hospitable has always loomed as unachievable for me because I am a task person, not a people person. My husband is a people person, but at the end of his routine 10-hour workdays he usually needs quiet … not conversation.
Part of my difficulty with God's command, "Do not neglect to show hospitality to strangers, for thereby some have entertained angels unawares" (Hebrews 13:2) is my assumption of what this means for me and our family.
"Shoulds" have often ruled my thinking, as in …
… We should have a neighborhood gathering.
… I should be more friendly.
… I should want to have people over more often.
… I should be more prepared and organized so we can do impromptu dinners with others.
… We should have an 'open door policy' but I have no idea what that looks like.
… I should be more like so and so, who does this so much better than I do.
I still fall prey to these self-condemnations, but I have recently accepted the facts about who I am and the limitations of our lifestyle. I understand that the details of our life are not out of God's will but are His gifts to us and as the frame within which we practice our flavor of hospitality.
For example, when our kids were in school we had sleepovers and parties, certainly to encourage and celebrate our kids but also to welcome other children to our home. Knowing some of them might not know Jesus. Some might not know a two-parent family. Some might even experience a taste of God's invitation to them while in our home. I realize now that was practicing hospitality in our home, our embassy.
When our kids were teens, we hosted parties at our house where we invited our friends who were great communicators to share their testimony with our kids' friends from school. We only did this a handful of times, but it was another way we used our home to warmly welcome others with a taste of what matters most in life.
Another evening, we invited a friend for dinner. He was a missionary who showed the Jesus Film all around the world. Our motive was to expose our kids to someone of great faith. So our hospitality had multiple purposes: to welcome our friend for a home-cooked meal on the road, but it was also to give our children the opportunity to hear miraculous stories of what God was doing around the globe. We welcomed our friend but we also invited our children to a taste of God's kingdom that was bigger than what they could possibly imagine.
Hospitality is for your own family too. Your home embassy is not just for those on the outside.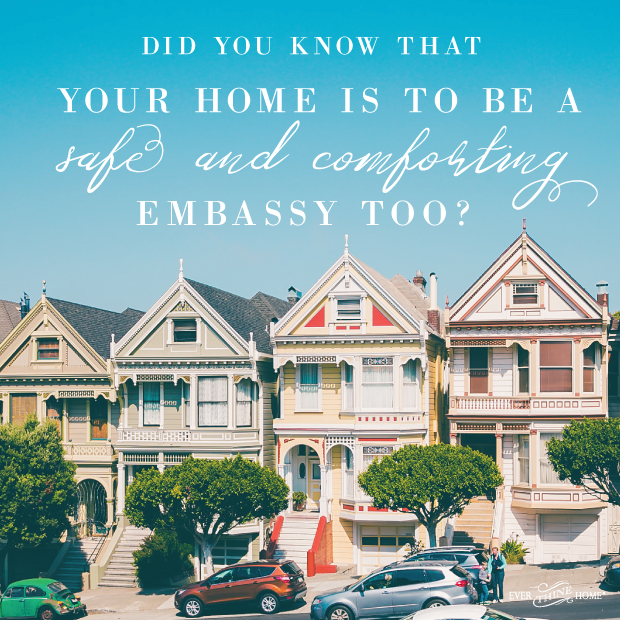 And when it comes to neighbors, we haven't failed as badly as we sometimes feel we have. Down the street we have a neighbor who is crippled and lives alone. My husband began to befriend him years ago. Dennis helped get him some training and then a job. During those years Lee was a regular guest at our annual Thanksgiving brunch; one year he even brought his niece and nephew. This was a different flavor of hospitality, but his joining our family was still a taste of God's welcome of us.
A couple years ago, on another street in our neighborhood, a woman I barely knew lost her husband. They were both in their 40s, with a young son. Two other neighbors, who lived closer, to her jumped into her world and walked her through this hard season. I remember feeling guilty that I didn't join them, but God reminded me He wanted them to care for her. Not me.
His plans for us are always individualized. I too often assume I should be doing the same thing He's given others to do. Simple hospitality goes a long way in our modern world.  We are more isolated, more insulated, more afraid and more cluttered than ever before.
Practicing hospitality does require thinking of others, but I'd suggest that your first step be to surrender to Christ. Ask Him to direct your steps and open your eyes to what He has for you.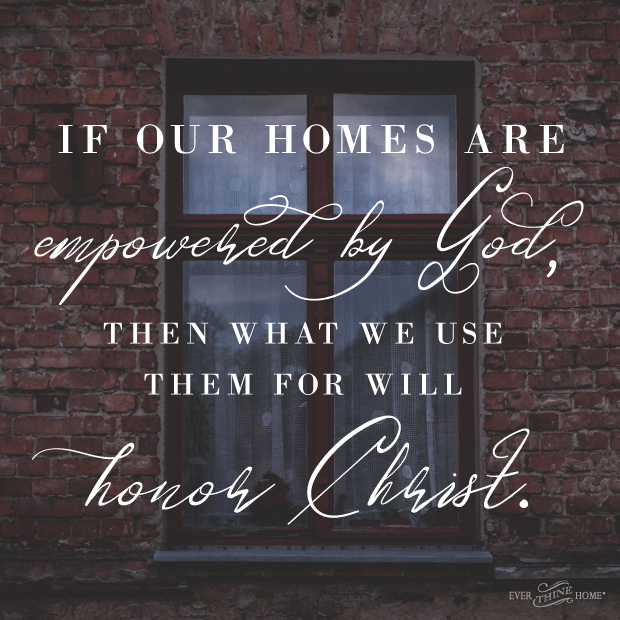 Fix your eyes on Jesus, not on others. Listen to His voice. Accept your limitations and believe that God can and will guide you to those He wants you to influence for Him.
Start with those who you are around in your regular routine. Are there foreign exchange students in your kids' school or at the local college? What about inviting your kids' teachers over for dinner, or the principal, or coworkers?
The possibilities are many, but the key is listening to God's leading for YOU.
Hospitality will be different for everyone, which is a great relief. You don't have to be like us or anyone else. But I would boldly suggest you do need to be open and willing to try.
May your home be an welcoming embassy for the King!
If you'd like to hear more about using your home as an embassy, tune in to this week's FamilyLife Today broadcast to hear Dennis and Barbara share about their home. 
Download/print this free PDF for a little reminder throughout your day.
Part 1: Love Your Neighbor: Your Home Is An Embassy
Part 3: An Open Door Policy
Part 4: Use Your Home for Influence
Part 5: Decorate With Meaningful Truth