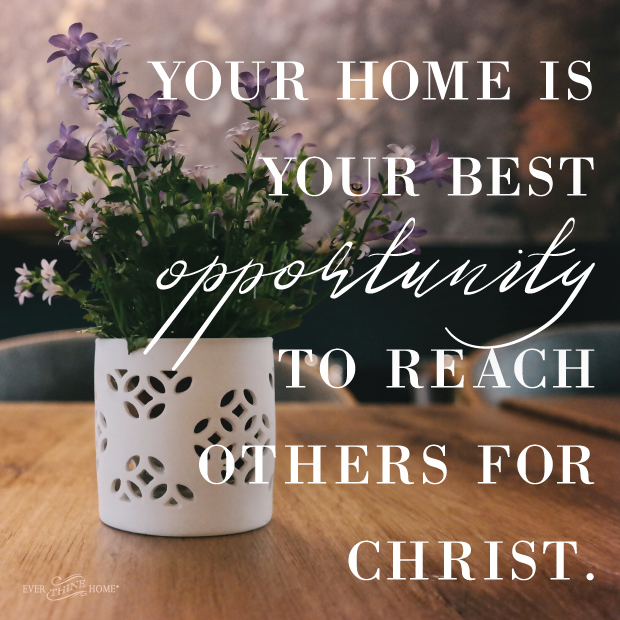 How to Use your Home as an Embassy Part 1
At the start of every new school year most of us feel the sense of new beginnings, even those of us who don't have school-aged kids. We all live in sync with the academic calendar. As we are all resuming a more regular weekly routine, I want to challenge you to rethink your home in this year.
Re-envision your home as an embassy, both for your family and for others.
Real embassies all over the world are actually tiny outposts, miniature models of the home country in a foreign land. So the American Embassy in New Zealand, or China, or Austria sits on soil that belongs to the United States. Each embassy building is different in architecture and design, but each one feels like a slice America because its walls are adorned with paintings of Lincoln and Washington, Old Glory flies on the grounds, American food is cooked in the embassy kitchen, and it is staffed by Americans chosen by the President of the United States to live in that country and represent our laws and way of life to another people.
When your children come home from school each day, they are not just coming to their home but to the embassy of the King whose rule extends from your lives to the dwelling He has provided for you to live. When you and your husband return home from work, your embassy is waiting for you to remind you of your true Home that is not on this earth!
Your home is to be as safe and comforting as an American embassy perched in an unfamiliar, foreign and sometimes unsafe land.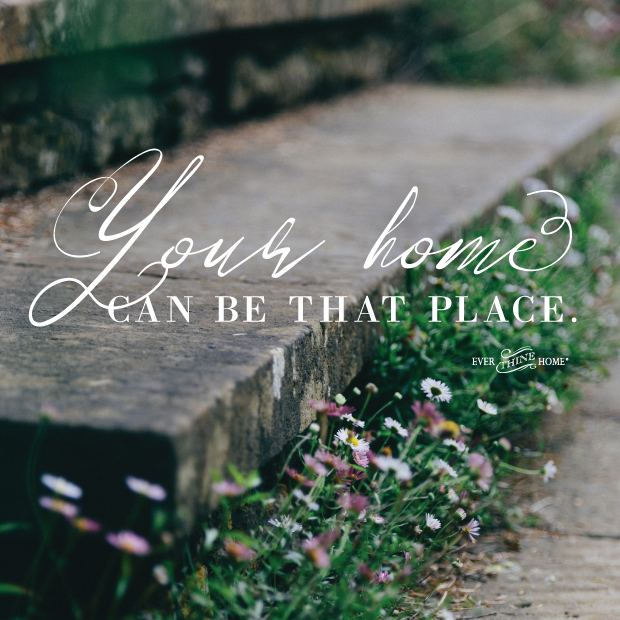 Even during times when we feel unsure of the future we know God has us here for a reason. In recent years many Christians have felt less and less like this land is our home. And it is good that we experience that dissonance because this earth is not our home!
A friend of ours, Caleb Kaltenbach, who you can hear on FamilyLife Today, says we Christians are not the home team anymore. He says we are the visiting team.
Caleb is right, not just because current events are making us feel that way but because the Bible tells us this world is not our home. In fact, Paul exhorts us to be ambassadors for Christ (2 Corinthians 5:20)—to live in such a way that those who don't know God will want to know Him by our lives.
That isn't just a command for when you're in the workplace or out running errands. It's a definition of who God has designed up to be.  And that makes your home an embassy.
Early church Christians felt so strongly about the body of Christ using our homes to provide a place of belonging that the Benedict of Narcissi made specific rules about the way visitors to the Benedictine Monastery would be greeted. A porter, or servant, was required to stand guard at the door at all time—even sleeping near the door—so that when someone knocked, the porter could get to the door as fast as he could to greet the waiting guest. Every visitor was to be greeted in a way that displayed to him the gentleness of the reverence of God and the warmth of God's love: a welcome that declared the visitor a gift from God. The porter was to say to every visitor, "We are so grateful God has brought you to us," while showering the guest with hugs and a warm invitation to enter.
The monks knew that the way we answer the door is the way we deal with the world. The way we greet the people of the world is the way we are going to treat them. We need to enthusiastically and sincerely welcome guests. Walking through your home's threshold, any guest and even your family should feel, "You're in the household of God, made up of ordinary people who have been transformed by Jesus Christ."
If our homes are empowered by God, then what we use them for will honor Christ.  Our homes will be open places of refuge to our families and our immediate communities…like our neighborhoods.
Here's a test: You get home from a long day of work, pull into the garage, put your car in park. Then what? Do you immediately hit that garage door button to close the door? Sounds silly, but what if you left it open?
Are you making room and time to say hello to those living around you?  Instead of sitting in front of the TV after dinner, take a slow stroll down your street. Say hello to everyone you pass.
Don't hide behind your backyard fence. Be wise and aware, but let your kids play in the driveway and front yard, too; invite the neighbor kids over to play.  Make friends with those living on your street. Trade lawn responsibilities when someone is out of town, collect mail, take their trash can out to the curb.
A family I know, new to the neighborhood, hosted a cul-de-sac cookout when they moved onto their street. It was so much fun that their neighborhood continued with Bunco night, summer cookouts, Halloween game night, and even a neighborhood carnival.
Loving your neighbor is really doing life together with those in close proximity to you. Go introduce yourself and get started!
And remember God has called you to make your home His embassy! He dwells in you and He wants your home to reflect who He is to your family and neighbors and anyone who He brings near to you!
Download/print this free PDF for a little reminder throughout your day.
Part Two: How To Be Hospitable When Hospitality Isn't Your Thing