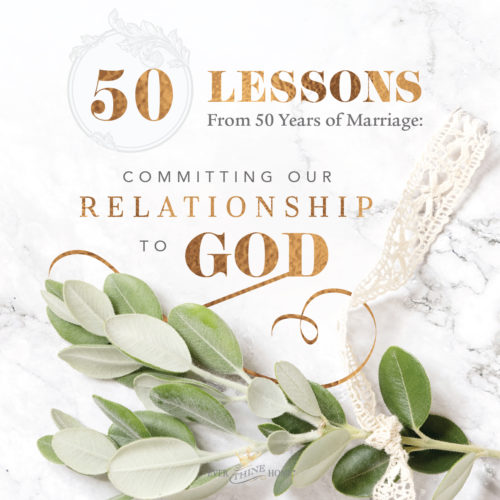 This year, with our 50th anniversary approaching, we decided to write down the story of how God brought us together. As we reminisced about those days, we remembered His unmistakable leading. And that conviction gave us a solid footing as we began our marriage. We've always known that God put us together, and therefore we've always known that we needed to depend on Him to make our marriage work.
We put that story, along with the entire list of "50 Lessons From 50 Years of Marriage," into a book for our children and grandchildren. Our hope in the years ahead is that they'll pull out this book from time to time and learn not only about their Mimi and Papa, but also about the God of the universe. As we wrote at the end of that book:
Our hope is that the story of how we met and the lessons we've learned during our marriage will dust your souls and hearts with itching powder so you'll be curious enough to investigate the work and person, Jesus. He is a treasure beyond all other values worth searching for. We hope too that you will keep this little book wherever you go so that our lessons might guide you in the many years that lie before you.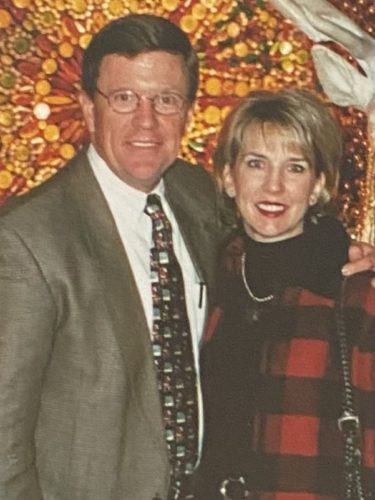 In this final post of our series taken from our list of lessons, we focus on some things we've learned about committing our relationship to God:
Lesson #5: Our greatest Christmas present was giving our lives and marriage to Jesus Christ.
 For our first Christmas together in December of 1972, we decided to give gifts to God before we gave any to each other. Financially we had very little, and we'd only been married four months. But we wanted to honor Him on this holy day by giving Him our lives, our dreams, and our hopes for the future.
We both took a piece of notebook paper and listed those things we value and our dreams for the future. We signed and dated them, then folded the papers and put them in an envelope labeled "Title Deed to Our Lives." We prayed a prayer of surrender and put them with our other important papers—our marriage license, birth certificates, and mortgage papers.
We didn't look at them for almost 20 years. But God knew what they said and He knew our hearts. And in His great kindness and goodness He's given us far more than we could have imagined. It wasn't about manipulating God for good things; He doesn't operate that way. It's about personally surrendering to Jesus Christ, His will, and His plan. Nothing else. Those two papers represented our surrender to Jesus and our desire to lead lives that honored Him.
Today we look at those two pages dated December 19, 1972 and we marvel at what God has given: children and grandchildren … kindred spirit friends locally and around the world … and a lifetime of seeing God use us to make a difference for Christ in ways we couldn't imagine. We are reminded of the words of Ephesians 3:20-21: "Now to Him who is able to do exceedingly abundantly above all that we ask or think …to Him be glory … forever and ever" (NKJV).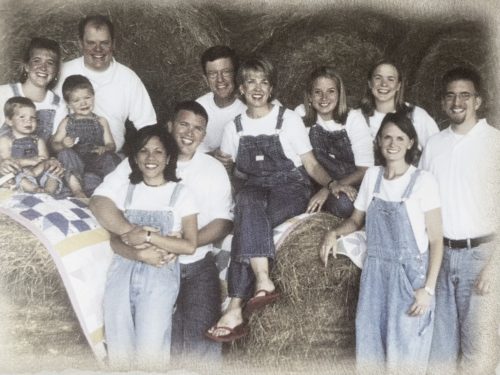 Lesson #24: We protect our marriage when we keep teachable hearts.
 Early in our marriage and to this day we have highly valued the need for both of us to guard our hearts and remain teachable. We had a genuine fear we might suffer not from hardening of the arteries, but from a hardening of our hearts.
A hard heart is one that resists correction. Won't admit fault. Won't humbly ask for or grant forgiveness. A teachable heart is a spiritually receptive heart. It contains the fertile soil of humility that nourishes all growth.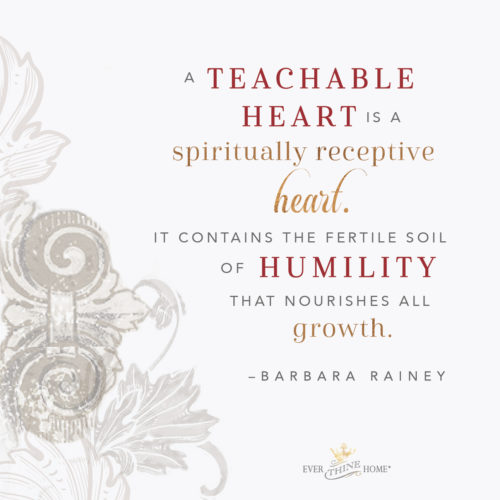 Being two teachable people gave us the hope of something better after we hurt one another.  In retrospect it gave life and vibrancy to our marriage. Proverbs 4:23 says it this way: "Keep your heart with all vigilance, for from it flow the springs of life." In fact, the Bible is filled with references to the heart, starting with the Great Commandment which tells us to love God with all our heart and to love our neighbors as ourselves (Matthew 22:36-38).
Most adults fear and therefore do what's necessary to prevent a heart attack. Why? Because if the heart dies, the person dies. So too our marriage would have begun to die the moment one of us refused to be teachable and open to change.
Guard your heart, lest it become hardened or not teachable.
Lesson #36: As ambassadors for Christ we made our home an embassy of the King of kings.  
Hospitality is a practice that is very familiar to most everyone, but seeing our home as an embassy? One day I (Barbara) saw the verse, "Therefore, we are ambassadors for Christ" (2 Corinthians 5:20) and applied it to our home. I knew God commissioned us to be His ambassadors on earth, His representatives. But I'd never taken the understanding to my own home.
Ambassadors represent their home country in a foreign land, and so we as ambassadors for Christ are to do the same in this world which is also not our real home. Embassies in other countries feel like their home countries: framed images of national heroes hang on the walls, furnishings and food look and taste like home and the flag soars proudly over the building. The actual soil on which the building sits belongs to the homeland. It is a refuge for other citizens and those seeking to emigrate.
Knowing this about embassies led us to work on making our home His. We invited God to enter and bless our home for His purposes. I began to think about how to make our spaces and rooms pleasing to Him. Another goal was to make our embassy comfortable, welcoming and inviting to others and refreshing for our family as we all came home from being in the world.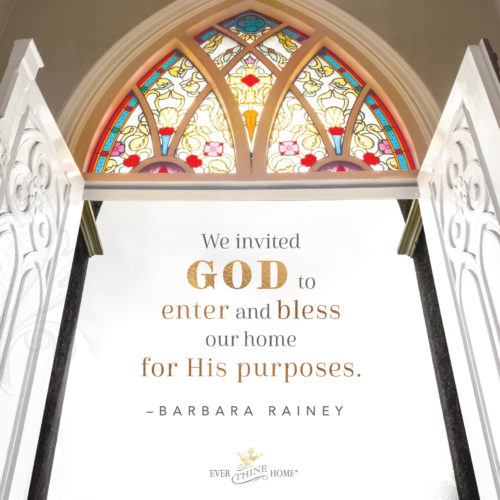 We like thinking of our home as an embassy of the King!
Have you ever thought of your home as an embassy? I'm writing a series of blog posts for this fall expanding this idea because of how helpful it was for me. There are lots of practical applications for all of us in this idea.
I pray your heart belongs first to Jesus and that you keep your heart teachable and surrendered to King Jesus whose ambassador you are if you know Him as Savior!

Love this snippet from the Rainey's new book, Our Story? Get your copy here!