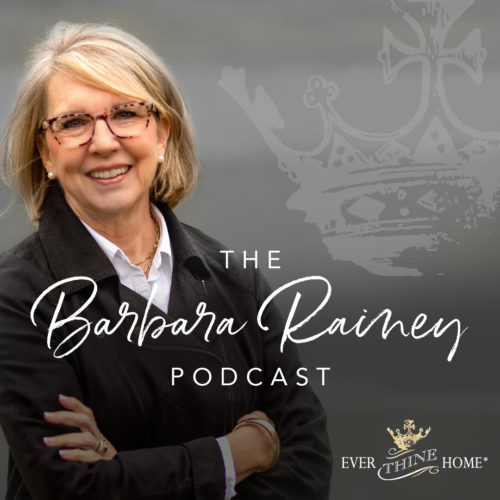 Do you remember the moment you and your spouse moved from friends to "more than that"? For me, I didn't think I was ready to move past the friends stage because I didn't want to ruin the great friendship that Dennis and I had. When you ask Dennis… he was ready to move to the next stage much faster than I was! 
As Dennis and I get closer to celebrating our 50th wedding anniversary, I thought it would be fun to share the story of our courtship and engagement! On this episode of The Barbara Rainey Podcast, Dennis and I talk about how we became friends and when our dear friend Don and Sally Meredith sat us down and to our surprise asked us what was going on between us because people were talking. We weren't even dating! I hope you take a bit of time to listen to the full story. It was fun to talk about how we grew from friends to engaged, and the lessons we learned during that time. You can listen here or on any major podcast platform.
Ever His,
Barbara
P.S. There are still a few copies left of our newest book, Our Story, and we would love to send you a copy with your gift of $60 or more during the month of August. Click here to secure your copy today!