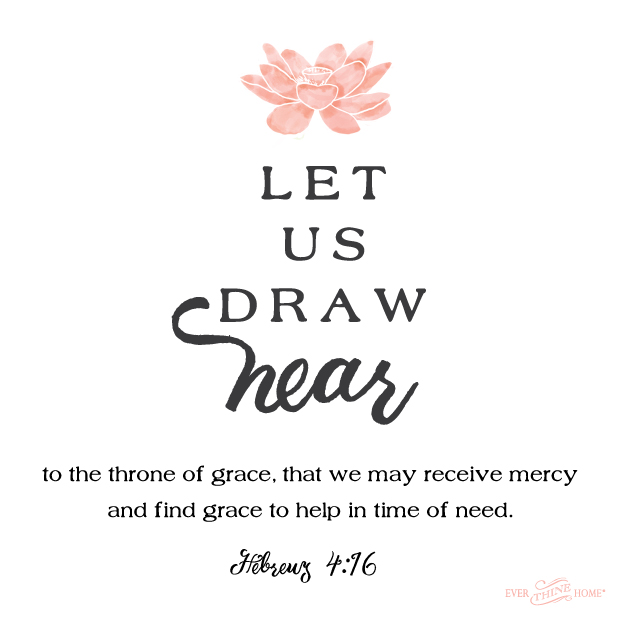 Family relationships are woven through the Bible story starting with God our Father, Christ our brother, and the Spirit our Comforter Friend. To this royal Trinity, and their perfect relationship, we are collectively invited to come. Not for correction or judgment but for the soothing gift of mercy and grace. "Let us draw near" is a warm welcoming invitation.
Today Jesus is seated at the right hand of the Majesty on high, worshiped by angels, interceding for us, His purchased-by-His-blood brothers and sisters! Our King is eager for our approach to His throne. He longs to meet our endless needs for wisdom, peace, comfort, rest, courage, strength, forgiveness, hope, and more.
John Newton, author of "Amazing Grace," wrote these lyrics for another of his hymns.
Thou art coming to a King,
Large petitions with thee bring,
For His grace and power are such,
None can ever ask too much.
-Are you eagerly approaching the throne of your Father in heaven with your needs for grace and mercy?
-Ask your children to draw pictures of God's throne in heaven surrounded by worshipping angels.
-Pray this verse this week with your family, saying, "Thank you that we can draw near to You any time, with any need.  For you always give grace in time of need."