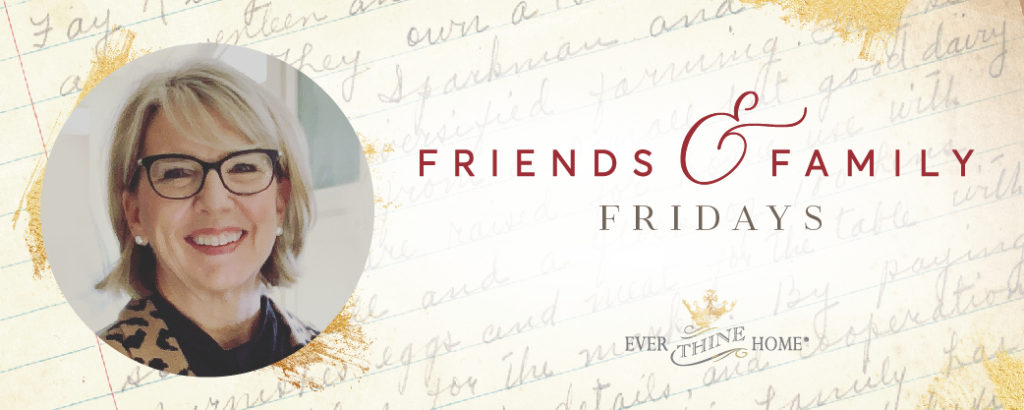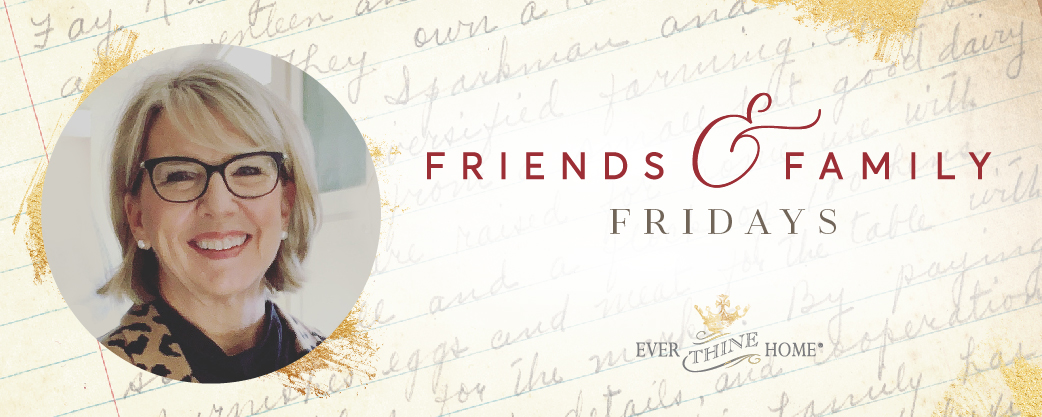 Hello friends!
This was a month we won't soon forget and this letter to all of you … not what I anticipated in early October. The month began with our plans in place; I checked things off day by day, marking lines through my listed to-dos with great satisfaction. Made me feel in control. Always does.
Monday October 18 began as planned, but by nightfall concern crept in like a cloud bringing darkness and blotting the light of the sun.
My brother Tom, six years younger than I and a widower, was in the hospital over that weekend for a minor procedure and expected to go home Monday. Ever reluctant to communicate on a personal level, my brother's last text that evening was, "Still here. Maybe home tomorrow."
Mid-day Tuesday I called to see if he'd made it home. No answer. Again midafternoon and then after dinner I left another message and sent one last text. No reply. The cloud of concern changed during the night of frequent wakefulness to a cloud of anxiety.
In the middle of the night we often imagine the worst. Do you too? I imagined scenarios of Tom running off the road into a deep ditch … or suffering a heart attack walking up the stairs to his house. Then I thought maybe he he'd developed sepsis or a staph infection or some other unforeseen turn for the worse. By Wednesday morning I decided to call his doctor's office to at least find out if he was discharged or not. With my mother gone and his only son living in Texas, my brother had no family nearby (except me two hours north) and no neighbors nearby. The farm is remote.
After no success with the doctor's number I called the hospital and learned with shock that he was in ICU. Thus began a flurry of activity as we packed, texted my other brothers and family, asked for prayers, and drove to the hospital in the small town of Camden.
Upon arrival we learned that Tom had developed pneumonia and couldn't breathe. His doctor said it was a bad case. With the gentleness and flexibility of a country doctor he told us Tom's odds were less than 50-50. As family began to arrive, the small local hospital relaxed the rules to let us go in to see him one at a time even beyond official visiting hours. On Thursday we began our visits, but he was sleeping most of the time and was on a breathing machine to help him expel CO2. On Thursday night just after midnight his heart stopped. He was resuscitated and then it stopped twice more before morning.
My brother was gone. It was sudden, unexpected, head-shaking unbelievable.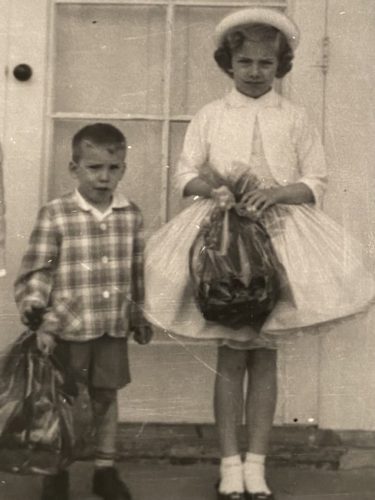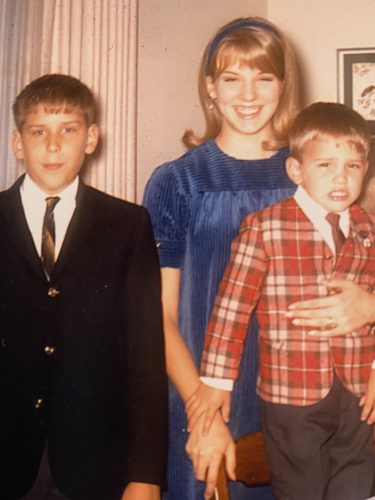 One of Tom's lifelong friends, Jimmie, a natural evangelist converted from a wild life he shared with my brother in their 20s, arrived late Thursday. In one of our conversations Friday I asked about Tom's salvation. Jimmie assured me Tom believed and was saved. He said my brother read his Bible every day … my stinker little brother never told me! But I had heard hints of faith from him off and on the last few years.  Jimmie's words encouraged me that my assumptions were correct. Tom had prayed with me and received Christ as his Savior when he was 18 and it was sincere and real in that season of his life. Jimmie's words confirmed for me that Tom was with Jesus and nothing could be better for him.
The days since Tom's death have been a whirlwind. Countless decisions, scrambling to figure out how to feed the crowd at the farm, conversations and phone calls and texts, and generally living on high alert day after day. It was exhausting. Everything else had to be necessarily paused. And I'm still in that mode, but with many decisions now made the exhale is starting.
A memorial service to thank God for the life of my brother is now planned for the 14th of November. For a small farming community we'll have a really large crowd, requiring more planning and organizing and preparation. But even that is good and part of God's perfect plan for us.
In spite of the shock and loss I'm amazed at the reminders I've seen of God's sovereign control:
Tom developed pneumonia in the hospital where he had immediate help and not at home alone and isolated.
"Pneumonia," his doctor said, "is an old man's friend." I'd never heard this saying but he told us it's a painless way to die. You go to sleep and never wake up. So grateful for that gift of a painless departure.
Psalm 139 has long been a favorite of mine. God knew when my brother "lay down or sat down and when he got up again" (verses 2-3). He was never alone. God formed "his inward parts" and he was "wonderfully made" (verse 14). And most amazing of all is that God wrote in His book, "every one of them, the days that were formed for him, when as yet there was none of them" (verse 16). His 66 years were all ordained by a good Father.
When Tom's heart failed the doctors and medics got it started again but they could not add another day to his life, for God had numbered them and his time here was over.
God. Is. In. Control. What a comfort!
And so we who are left are reminded that our days too are numbered. Like my brother we have no idea what that end date is. King Solomon said, "It is good to go to the house of mourning because the living take it to heart" (Ecclesiastes 7:2), which means those of us left behind are reminded that we must make our days count.
The question is always, will we? Are there changes we must make to make sure our fewer days make a difference? It's been good for me to evaluate.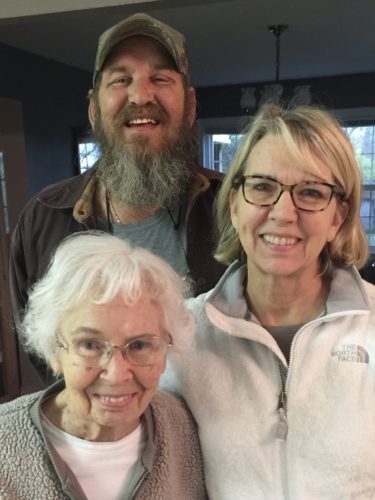 In other news, our granddaughter Gabrielle, aka Gabby, is playing this week for the state soccer title with her high school team. My grandson James is giving me his Saturday this week to do some needed work in the farm house as we prepare for the memorial and then Thanksgiving which will be here soon. I'll post photos on Facebook and Instagram if you want to see. Somewhere in this mix Dennis and I are hoping to squeeze in another one-day road trip before the fall leaves are gone. It's been a late season this year so we may try next week.
With EverThineHome, we are sending another ebook on Monday. This one, appropriately, is about gratitude. I hope you'll download it and read it for yourself or to your kids or grandkids.
And I'm eager to start sharing some of what I've been writing on a topic I've been thinking about for years: disappointment with God. Are you interested?
Lastly, thank you all for the many comments you posted on my article "How to Forgive Your Parents." It was so encouraging.
Forgiveness, too, is a very needed topic.
With deep gratitude for each of you.
Ever His,
Barbara