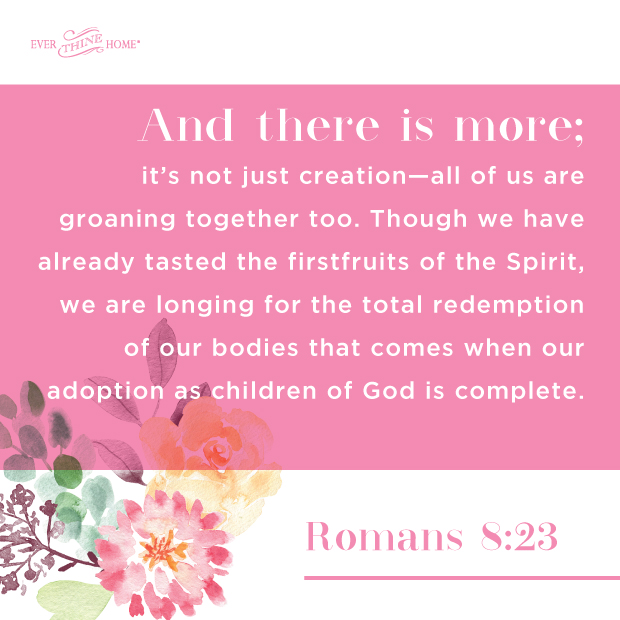 Shortly after adoption expanded our family from two children to four, I remember collapsing onto the floor in the kitchen one afternoon and bursting into tears. As I sat there on the cold tile floor, I wondered how on earth I could do this.
Lord, is this really what we're supposed to be doing? You've got to give me more strength for this! I absolutely cannot do it on my own.
That day was a turning point for me. I certainly wasn't at rock bottom, but I was drowning. I needed to cling to Him tighter. I had to, or I wasn't going to survive.
As I ugly cried on the floor, being cared for by my precious preschool-age children, God whispered the word firstfruits into my ear. Pausing from my tears for a moment, my mind began working like a Rolodex, trying to comprehend how it applied to me and my season. Firstfruits? I asked, confused. Help me understand what You mean, Lord!
I knew that firstfruits are offerings of the first and best crops to God, which is often spoken about in the Old Testament. It was an offering given in acknowledgment of God's abundant blessing. Definitely not giving Him what is left over, but rather giving Him the best of the best first.
What was I giving Him? The leftovers.
The leftovers of my time, my energy, and my heart. He was reminding me of the need to put Him first. Above everything. Though I was going to Bible study every week, I wasn't really spending time with Him. My quiet time, my devotions, my reading of the Bible and prayer time—it was sporadic and hurried. My heart was for Him, but I was in survival mode and He'd somehow gotten left behind in all the craziness and exhaustion that had become my life.
I was being tossed like a ship in a storm. I felt alone and overwhelmed. I was exhausted by the new challenges we faced as a family. I knew nothing could separate me from the Lord, that He was stronger and more powerful than this storm, but I was lost in the wind and waves. What I realized that day was that I needed to have the right perspective of Him. I needed to lean into the Lord and live in a posture of humility. My eyes were opened to the necessity of being bold in prayer, regardless of how I felt. I needed—no, I had to take the time for Him or there would be nothing of me left. I was encouraged with immediate relief knowing that giving Him my firstfruits would not only keep me off the floor but would also help me become an unconquerable force because I would be living in His power.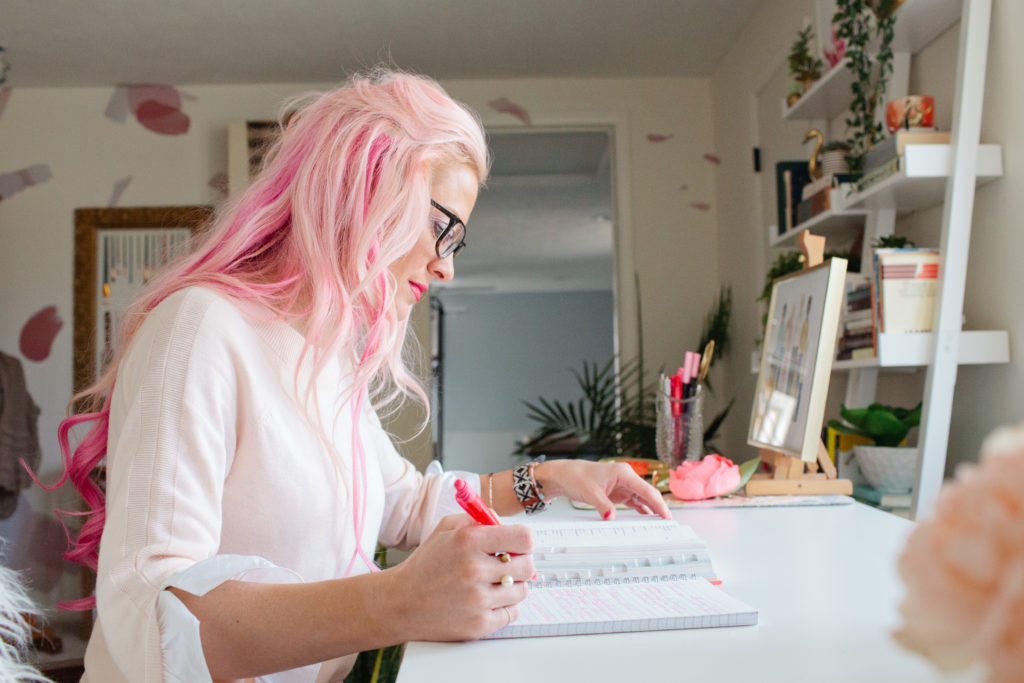 Well, I didn't have a lamb or crops to give, but I certainly had my firstfruits of time. I was so sleep-deprived and exhausted from Imani waking multiple times a night that there was no way—no way—I could get up earlier. I knew mornings were out. I felt the Lord direct me, saying to give my firstfruits during naptime. Rather than scurrying through the house cleaning up, doing laundry, and tackling the constant stream of dishes, I was called to first sit and be with Him. Then do my tasks after.
And it changed everything.
I don't mean to say that everything became sunny all the time, but it was suddenly manageable. My attitude was better, and I had a full grasp on things. Jesus loved me back to life. My season changed. Somehow I was receiving a divine amount of ability and productivity. The Lord was multiplying my time, renewing and energizing me. I could see His hand in my life as my patience grew. Grace was extended toward our family and kindness was electrified. Magnified.
I was more attentive and loving, and my tasks were not only being completed but being executed thoroughly, and well. And through it all, I confidently leaned on Him, knowing it was in His power, not my own, that it was all getting done.
My day is genuinely so much better once I've started it in the Word and in prayer. My attitude is better and I'm more focused, more joyful, less likely to snap at my kids and husband. My family even notices it.
Honor the Lord with your wealth,
with the firstfruits of all your crops;
then your barns will be filled to overflowing,
and your vats will brim over with new wine.
Proverbs 3:9–10 NIV
As my time magnified, the way I saw things also changed. I began to realize what an honor it was to care for my family. Keeping the house picked up didn't make me a glorified maid; it was my privilege to take care of them in this way. I'm not going to lie and tell you that I suddenly turned into Mother Teresa or walked around with a halo over my head, never complaining when the kids spilled their milk for the fourth time that day.
I still pray daily that God would work in me to give me a good attitude, patience, and strength so that I won't lose my temper with my family because things aren't as perfect as I wanted them to be. But as my time of intimacy increased, my whole being began to blossom with fruit.
The storm that I felt was going to drown me instead made me stronger because it led me back to Him.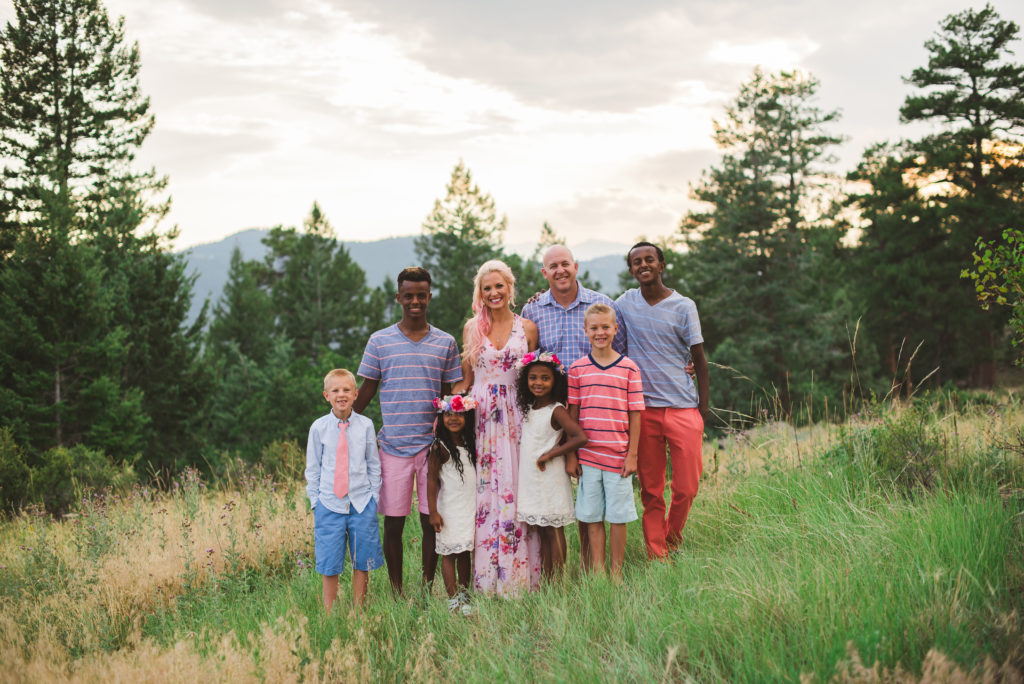 This busy Mama of Six (Four from Ethiopia) is a writer, Speaker, and Blogger at TeresaSwanstromAnderson.com. Teresa is a lover of setting a beautiful table, passionate celebrator of the every day, and believes in instilling the love of God into her children's hearts…and into the hearts of women everywhere. Her brand new book, Beautifully Interrupted is now available here.