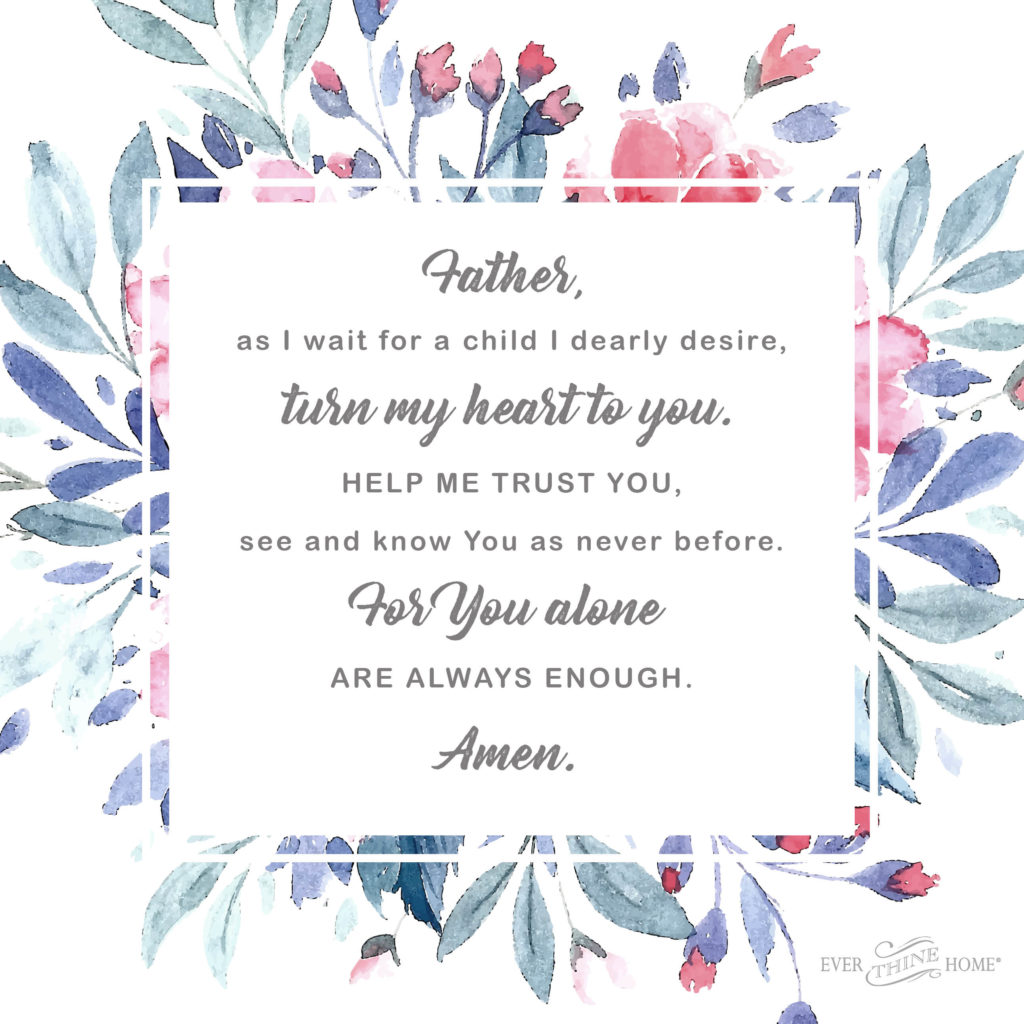 Right now I can think of a woman who is waiting…
Waiting to see two lines on the stick
Waiting to feel the flutter of tiny feet in her womb
Waiting for her tummy to round
Waiting for her dreams to come true.
She might be waiting for medical answers inside her body so that it can bear a child.
She might be waiting on her husband to finally decide he's ready too.
She might be waiting for her womb to produce life that lasts this time after the heartache of loss too many times before.
She might be waiting for her own fears to subside.
Mostly though she's waiting to see if God will give her what she wants. What she thinks she needs. What she desperately longs for: motherhood.
And while you wait, dear friend, you wonder if God really knows what He's doing. If God's way is the best way. If God has forgotten you. If God will ever provide.
So in this month that celebrates motherhood hopes and heartaches, I say to you YES. God knows what He's doing.
My ESV devotional Psalter says about your difficulty and pain, "We will never experience a difficulty that goes deeper than what the Bible addresses. Your pain never outpaces His love because Adversity is not intended to diminish our hope in God. Adversity is intended to heighten our hope in Him. We are brought to remember that God is all we have, and that He is enough."
His way is the best way. He will continue to provide.
With Himself.
Jesus promised, "I am with you always."
With His new mercies of grace and nearness this morning and again with tomorrow's pink-streaked sunrise.
With His sustaining, comforting presence while you walk a waiting journey.
The despair isn't easy. The longings don't subside. But He promises to be enough.
May you find in Him the peace and contentment to wait and trust His always good intentions for you.