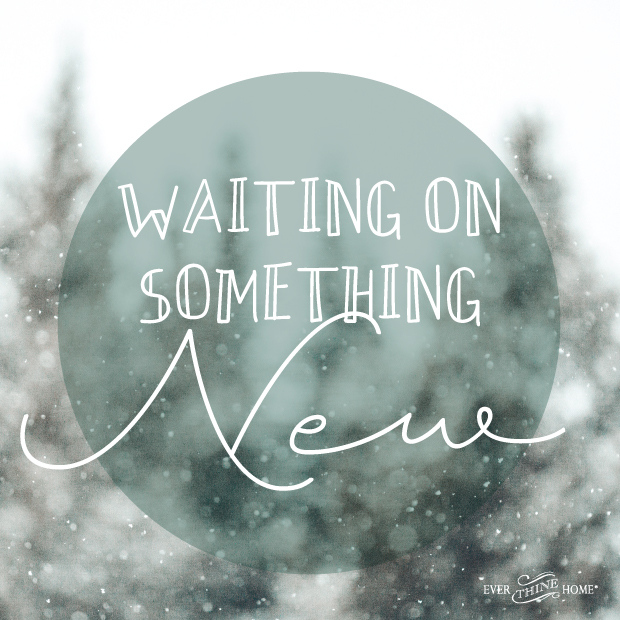 For years, I had the same experience as most American women. We take down all our Christmas decorations, box them up, vacuum up the evergreen needles, dust off all the glitter, and then release a long, deep sigh.
Our collective sigh expresses two feelings: relief and regret. 
Cleanup is good. The clutter is gone. A fresh start has begun. But I miss the twinkle of all the lights, the cheer of the season.
With everything back in storage, my house feels bare and a little sad. I've wished for years for something new to bring out to brighten my lonely front door, suddenly naked after being bedecked with a wreath, garland, lights, and ribbons.
A friend of mine who worked a season at the corporate office of Dillard's department stores here in Little Rock echoed my longing. She loves Ever Thine Home and met with me several times to answer my many questions about design ideas and product creation. I learned a lot from Betsy.
One idea of hers that took root in my thinking was her comment to me, "I'd love to find something to sell for front doors in January. No one has anything for after Christmas."
Instantly I understood.
Finally this year I have something ready to adorn my front door! And you will too! Our new January snowflake is here!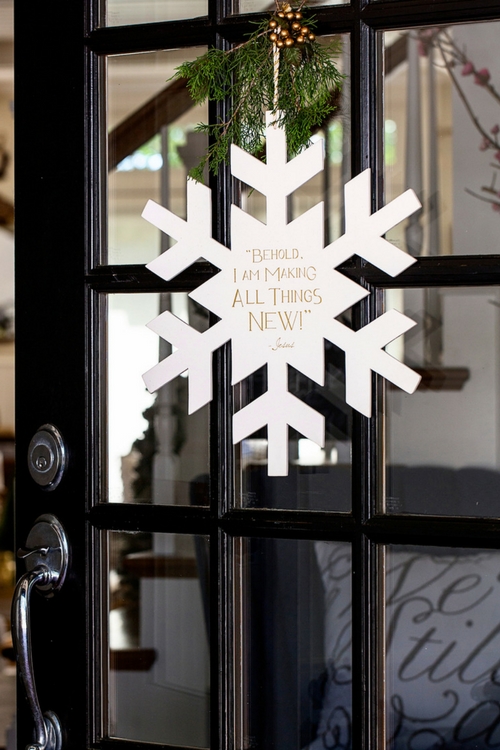 Made of white painted wood and lightly dusted with the tiniest hint of glitter that sparkles like new fallen snow, the door hanger is printed with Jesus' words from the last book of the Bible, "Behold, I am making all things new."
As you look ahead to the new year, anticipating the days after Christmas boxing up decorations, perhaps you, too, will want something clean and fresh for your front door to remind you and yours that Jesus is the source of all things new.
I hope you will love our snowflake too. I know my friend Betsy will be pleased!
"And He who sits on the throne said, 'Behold, I am making all things new,' and 'behold, I am coming quickly. Blessed is he who heeds the words of this book; worship God'" (Revelation 21:5, 22:7).