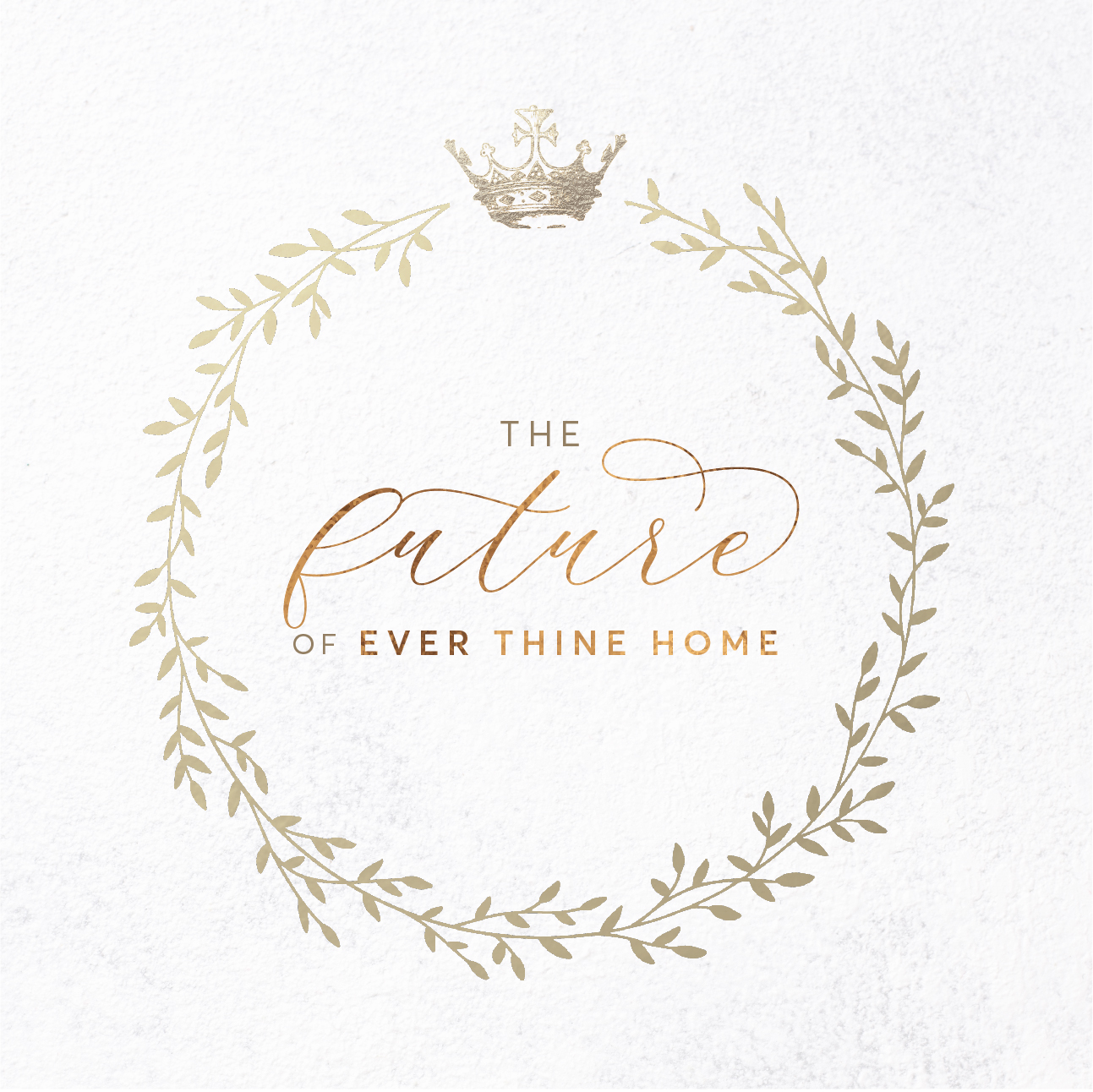 First, I want to say welcome to all of you who are new subscribers! Thanks for joining us in this quest to experience God more in our lives and in our homes. ❤🏠
Second, I'm delighted to share with you what's ahead for Ever Thine Home and me, and I hope for you too! 
Though the closing of the online store has had moments of sadness over the last year since I made the decision, I'm now truly excited to be moving on to a new chapter in this ministry God has clearly given. Discovering more of what He has in store is always a grand adventure.
What will remain unchanged is this: Ever Thine Home has always been about sharing God's truth and encouraging one another in our faith journeys. 
In the early years our products were mostly focused on teaching the Bible and sharing your faith with your children and family. While that will continue in a new venue (see below #1), I'm hopeful that in the years ahead we will broaden our vision to share what we are learning with your extended family, neighbors, friends, and even those we don't know well through new opportunities.

Here are a few changes to watch for:
Our store. While our online store with physical products will go away we are working to convert many of our products and content to digital formats and DIY templates to offer to our faithful customers via an Etsy store. 
A friend challenged me several years ago to create a greeting card collection and we were never able to do it … so now is the time! We've now created two greeting cards already in the store; one for Mother's Day and one for Father's Day. Lots of other ideas are on the drawing board! Here is the link to the new Etsy store.
Our blog.

I'll continue to write and post content on all the topics you've come to expect: marriage, parenting, family relationships, holidays, celebrations, and "Dear Barbara" topics.

But I'm excited to write more on topics of faith as I continue to study the Scriptures and freshly encounter God and what He has to say about issues you and I face today.

Some additional study opportunities are waiting and I'm hopeful God will provide a way for me to pursue these. Stay tuned on this!
E-books. I love this idea my friend Jordan proposed to me. She and I will be developing these in a fun new format! We will be creating and sending to all of you at least two e-books during the remainder of 2021. The books will be relatively short for quicker reading and easier sharing with all the women in your life!
Bible studies. Writing Bible studies has not been on my radar in the last ten years, but it's another idea that will help you, your family, and your friends live out your faith with convictions. I'm hopeful about the idea and eager to give it a try. I have a series of blog posts on the Holy Spirit that may be the first body of content transformed into a study for you to work through personally or to lead with other women. What do you think? I'd love to hear from you.
As these are rolled out, I'll be asking you for feedback on their effectiveness and for future topics that you'd like me to go to work on.
As you can see I am very expectant about this new chapter in my life and in our relationship as sisters in Christ. As I look to the future there is one non-negotiable that will never go away for me or for us as believers: Knowing God's Word and as a result knowing God more and more.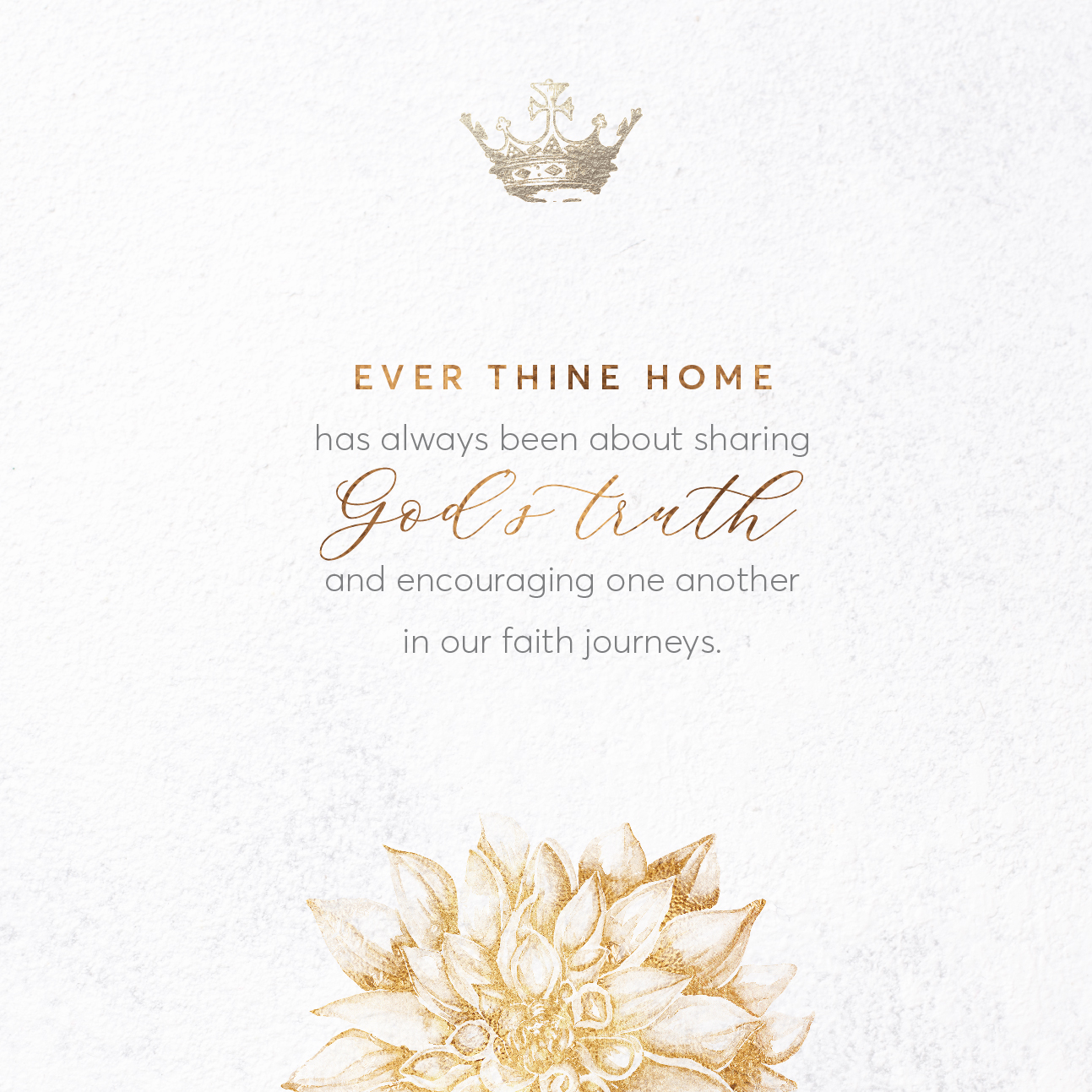 Why is this more important than ever?
It is very clear in the Bible that Jesus is coming back. I'm reading a couple of textbooks on this topic right now. Though there is considerable debate on the details and meaning of the Scriptures related to this promise, Jesus words were quite clear: "I go to prepare a place for you …  I will come again and will take you to myself …" (John 14:2-3). 
Jesus also told us plainly to "be on the alert" and to "watch" in Matthew. He concluded a portion of His teaching by saying, "Therefore you also must be ready, for the Son of Man is coming at an hour you do not expect" (Matthew 24:44). 
I want to be ready and expectant when He arrives and be surrounded by as many of those I love as possible as we meet Him on that day!
I want that for you too.
Pray for me and our small team here at Ever Thine Home that we will continue to love God and share His Word with the world in relevant ways. It's needed now more than ever.
Ever His,
Barbara