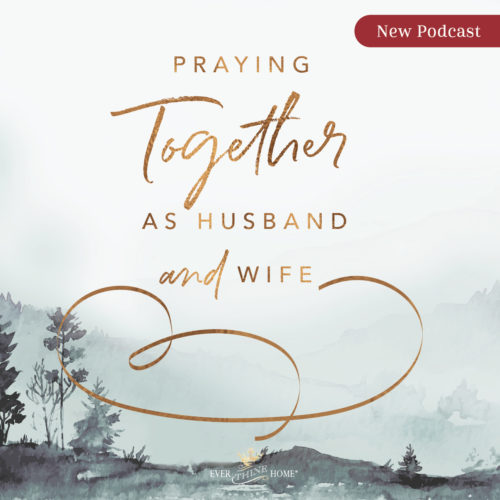 Do you and your spouse pray together? As awkward as you feel it may be, that is the one thing I can say changed mine and Dennis' marriage for the better. I know this time of year tends to be very hectic for most families, so as summer approaches, hopefully your schedule is going to slow down a bit and this will give you more time to spend together as a couple. When Dennis and I started praying together, it was just Dennis praying out loud at first, but I quickly decided I wanted to be part of this relationship. Dennis, myself, and God.
This is what Dennis and I talk about on today's episode of The Barbara Rainey Podcast. We talk about how we got started, how it has changed our relationship, and why we believe every couple should put this principle into practice. You can listen to today's episode here or on any popular podcast platform.
I hope you are encouraged in your walk with Christ and are challenged to give praying together a try if you aren't already actively doing so.
Ever His,
Barbara
P.S. Today, with your gift of $35 or more, we would love to send you a copy of Barbara's latest book, My Heart Ever His. This book includes 40 prayers that provides a stepping-stone to help you become more transparent with God and discover His welcoming embrace! You can request your copy here!