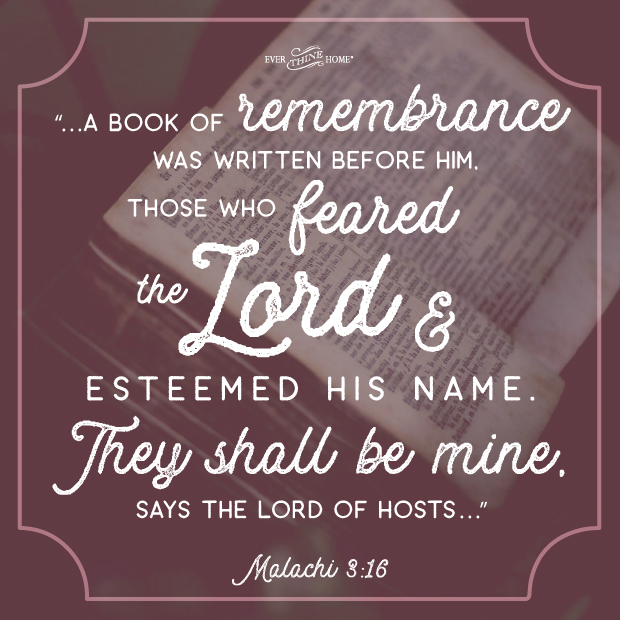 "Mine!" Toddlers around the world speak this single word in hundreds of languages. From birth, every baby sees the world as all about him.
Every baby is the center of his own universe. So as the toddler's creed says, "If I see something I want, it's MINE. If I can take it away from you, it's MINE. If we are building something together, it's MINE. All the pieces are MINE."
They want what they want when the want it for purely selfish reasons. There is no kindness resident in a little one's power grab!
When God says something is MINE, though, His motive is completely different. Because He is pure love He longs for us to be His so He can lavish love on us.
Malachi 3:16 tells us about another set of books, titled the Books of Remembrance, which contain the names of everyone who has chosen to fear the Lord and esteem, honor, and respect His name. When we decide to follow Him, He says to us, "Welcome to My family, to My home, to My love." He then says, "You shall be Mine."
We belong to Him with delight and joy as a bride and groom choose to belong to each other. They don't join together selfishly to exploit each another, but selflessly to serve and love each another. We are in fact His Bride. One day we will arrive for the wedding feast of the Lamb. If our name is in His book, He will open wide the door for our entrance!
Have you enjoyed imagining libraries in heaven filled with books in which God has written stories of faith?
Talk to Him about these books, thanking Him that every decision you make in reverence of Him is recorded and remembered!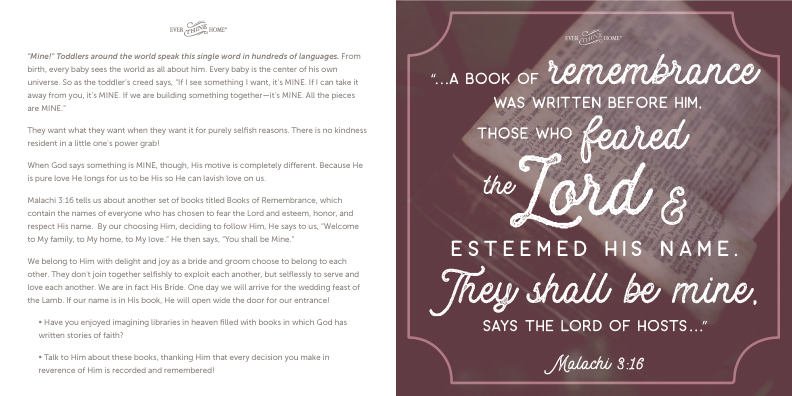 Free download! 👆🏼👆🏼👆🏼👆🏼👆🏼