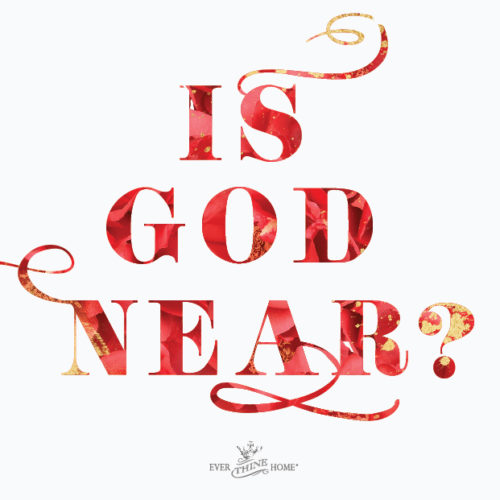 Have you ever awakened in the morning and felt your senses dulled? Has a lack of sleep, preoccupation with one or more of your kids, or ongoing loss left you feeling dull or even dead inside? Or could it be some other unnamed something?
Recently over dinner, my husband shared a story with me about a friend's father who was suffering from dementia. This once-bright, articulate father now talked about people he saw in the room with them—people who were clearly not there. It was so sad to hear.
The morning after this dinner conversation I felt dull, distant, distracted. Did I not sleep well? I replayed the night and decided it wasn't a lack of sleep. Was it my spring pollen-induced allergies? I was current on my allergy injections and pollen was diminishing … that shouldn't be a factor I decided. Nothing conclusive came to mind.
I plodded through my day, waiting for the fog to lift, focusing on what was next, praying as I went, but somehow I never felt 'all there.'
Have you done that, too?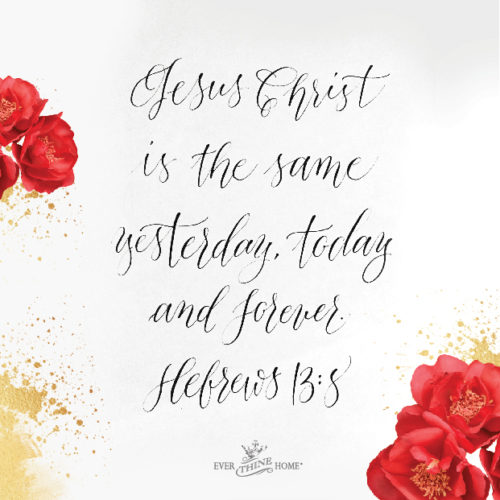 Later that afternoon, I remembered a favorite verse: "Jesus Christ is the same yesterday,
today and forever" (Hebrews 13:8). Ah, Lord, is it a fear of change that is dulling my soul
today? Did the story about my friend's father sow a seed of fear in my heart and I was unaware
of the planting? Did the possibility of a future I cannot control unnerve me?
And then I thought of another verse: "I am with you always, even to the end of the age" (Matthew 28:20). Yes, Lord, your presence will never leave me even if I become incoherent someday. Even today You are with me.
The Holy Spirit–invisible, fully God–guides, strengthens, intercedes, and … most importantly for me … whispers truth to my heart, soul, and mind. It is almost tangible to remember His eternal reality and truth in such humanly ordinary moments.
My fog began to clear by day's end, but that is not always so. A dear sister in Christ said she felt nothing and remembers very little from the first seven months following the death of her husband and two teenage daughters by a tornado. Though she did not feel His presence, God surely sustained her life for those months and still does today.
And so I remember He also sustains me.
I wish the Holy Spirit would respond on my command … an honest yet presumptuous confession…it is what my heart wants…but He will not. In my flesh, I wish for a God who will do what I ask.
Instead, I belong to a God I cannot understand, who does not owe me anything, whom I have offended. Yet His incomprehensible love has not just come near, but has come within, giving me life, washing me clean and guaranteeing me life everlasting.
Sadly I have learned that, until I leave this planet, I am hopelessly tied to my feelings and emotions, to unseen environmental effects on my body, and to subconscious thoughts.
Yet, remembering the gift of the Holy Spirit puts my days in perspective. He sustains me when I feel well and when I don't. My every breath is by His command. His life gives life to me.
"Holy Spirit of God, how grateful I am for You though I can't see or feel or touch You. Your invisible work sustains my life. Your words are ever true. Help me trust you more. Amen."