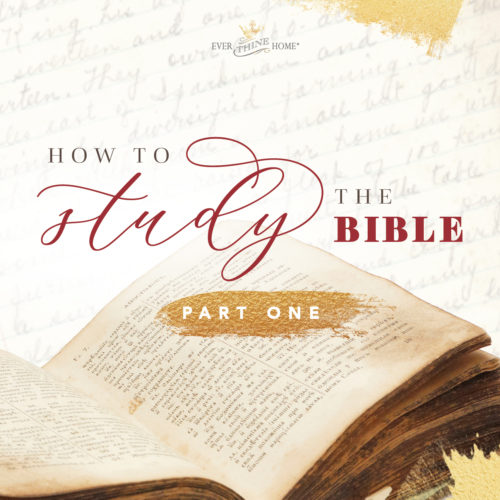 Dear friends,
In my recent Friends & Family blog post, I talked about what I was learning in my "Bible Study Methods and Hermaneutics" class at Dallas Theological Seminary. I'm so encouraged by your questions about seminary and your eagerness to learn.
So here's an exercise and some suggestions for those who want more.
1. Read Acts 1:8 and see if you can find 25 observations. An observation is a fact. Start with the phrase "I can observe that … and fill in the blank.
By the way, one thing I did to help me focus just on that one verse was to cover all the verses before it with sticky notes and all those after too.
As I shared in my previous letter, the first observation is the word "but."
I can observe that … "but" is lowercase
I can observe that … "but" is a conjunction
I can observe that … "but" connects this sentence to a previous one.
2. The goal of observation is to ultimately discover the meaning of what God is saying. Therefore the text of God's word is everything.
What determines meaning? Words. All words have meaning and a purpose, so observation helps us pay attention to every word and then to its meaning within the context of that one verse and then within the paragraph, then the chapter, etc.
3. The second goal is to understand the context of what God has said. Once you spend the time to find 25 observations on Acts 1:8 and then find another 25, if you're adventurous, then read the verse before and the verse after and the context become very obvious.
Words have meaning and sentences have context.
The rules of observation keep us in the lanes.
4. For those who really want to try this, I have two more suggestions. First, buy the book my professor wrote, How to Read the Bible Like a Seminary Professor, by Dr. Mark Yarbrough. It's very readable and easy to follow. It's basically my class between two covers.
Second, if you can find a Precept Bible Study class near you, join it. Precept Bible Studies are built on these study principles: observation, interpretation, application.
If any of you want to try this exercise, I'd love to see your 25 observations! And then I'll share mine. There are several really fun ones that I've purposely not shared because that is the joy of studying the Bible this way … discovering it for yourself instead of only letting someone else feed you what they have learned.
Try it! And let me know if you do.
Last week in my class we did an assignment on Nehemiah 1:4-11. We had to do all the observations and then create an outline. It was so interesting to see how easy it was to create an outline once we'd taken the time to really observe the verses closely.
This week's assignment is to study Habbakuk and create a chart! I've got a lot of work ahead on this one, including listening to several videos so I need to get after it.
Praying I can ignite a love for God's Word in all of you!
Barbara