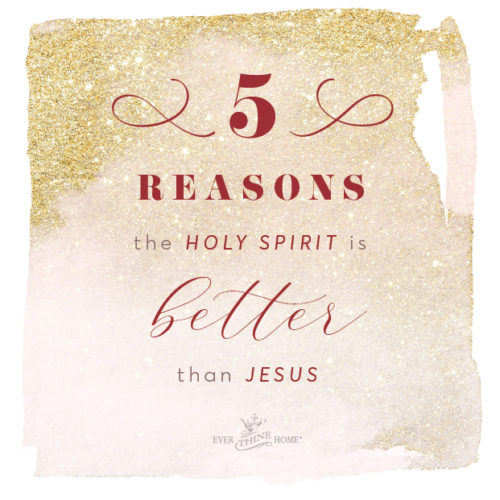 Though this title sounds heretical, Jesus told His followers and therefore us, "… it is to your advantage that I go away, for if I do not go the Helper will not come …" (John 16:7). To say it another way, having the Holy Spirit is better than having the physical person of Jesus on earth.
In preparation for Pentecost June 9, 2019, here are five reasons why the presence of the Holy Spirit is a wonder worth celebrating.
1. The Holy Spirit is everywhere. Jesus was confined to a body, and therefore to a single place. As a result, only those people in physical proximity to Him could hope to be near Jesus. The Holy Spirit, however, can be and is resident around the globe everywhere a believer is found because He dwells within, guiding each person's life and heart. Amazing!
2. The Spirit will be "with us forever" (John 14:16)—and in every circumstance. Unlike Jesus' physical presence on earth for 33 years, the Spirit's with-ness is not limited by a physical body.
I am so grateful for this promise that He is always with me, whether on a flight that is disconcertingly bumpy or when I'm feeling like "I can't do this anymore," or when I'm simply completing mundane, thankless tasks for the thousandth time. His ever-presence is a comfort.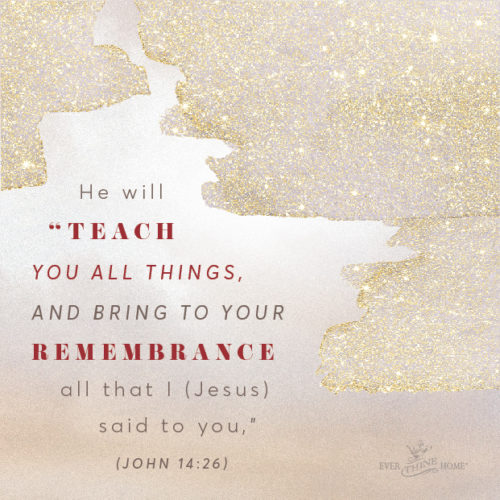 3. The Spirit reminds me of Jesus' words. My flawed faulty memory is helped by His eternal Word every time I ask. He will "teach you all things, and bring to your remembrance all that I (Jesus) said to you," (John 14:26). His presence offers a constant, gentle whisper of truth, no matter where I am or how often I forget what Jesus said. And the Spirit never becomes impatient with me which I can hardly believe in my own impatience with so much in life.
4. The Holy Spirit "will guide you." Like taking a trip to a national park where the park rangers give every visitor a guide book, so the Holy Spirit guides each one of us through our unique obstacle-and adventure-laden journey of life … if you and I will ask (John 16:13).
5. "The Spirit Himself intercedes for us with groanings too deep for words" (Romans 8:26) is an amazing stunning promise to us, the deeply beloved of God.
There have been many times in my life when I have not known what to pray because I was bewildered or afraid or in pain. Yet in those times the Spirit was praying for me even as I was unaware and oblivious. What a Comforter is the Spirit who was given to be personally present, sent to us from the throne room of God!
Soon it will be 50 days from Resurrection Day, the ancient Feast of Weeks, or Pentecost, the day the Holy Spirit was given to fulfill Jesus' promise to us.
Will you join us in celebrating this underappreciated Gift from the Father?
And if you're interested, Francis Chan has written an excellent book, Forgotten God, acknowledging we've forgotten Him in our daily lives, but offering helpful encouragement and hope for experiencing His promised presence in your life.
To help you mark and celebrate this landmark day, watch for our next post with a few ideas to help you communicate the wonder of Pentecost to your family.