Dear Mom, You've always been such a good helper for Dad, and I know he's appreciated that. But I'm finding when I try to help the Hubs, all I get is pushback. What am I doing wrong?
 Dear Mom, What if I'm failing as a follower? And what if my husband doesn't seem to really want to lead?
 Dear Mom, This is a little embarrassing…but please tell me that sex is more than what I think it is! We have all the kids we want, the passion has pretty much cooled off, and honestly sex seems like the last thing on my list.
Have you ever wondered any of these?
At some point every wife has questions about marriage. But sometimes it's hard to brave voicing them. Luckily, Barbara Rainey doesn't wait for you to ask; she's shelling out answers in her new book Letters To My Daughters.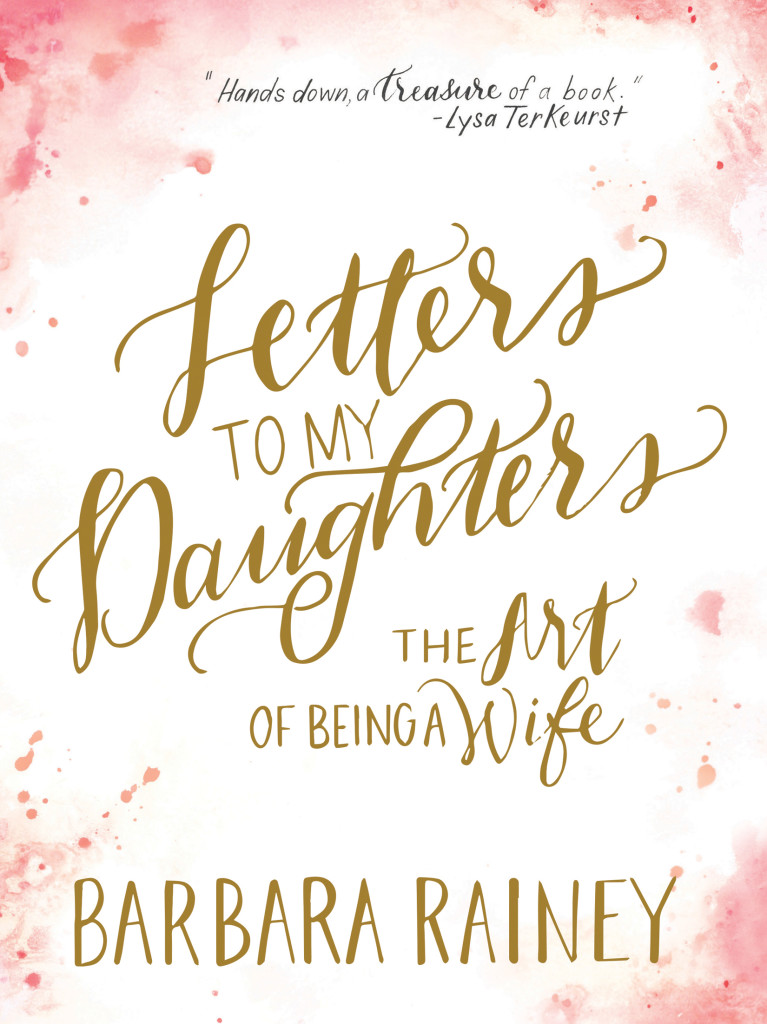 She knows firsthand the challenges that newly married couples face. Dismayed by Hollywood depictions of marriage and the seemingly easy solution of divorce, she sees a desperate need for a voice of experience, a mentor who has been there and understands—and can encourage, coach, and care.
As her daughters began their married lives, Barbara wanted to share with them, and now you, some of the lessons learned throughout her own marriage as well as those gleaned from decades of ministry to couples. In these heartfelt, insightful letters, she answers the tough questions and addresses the realities of marriage. Through personal stories—including her own mistakes—and practical advice, Barbara provides the tools and direction to help you become a godly wife and determine your part in achieving a better marriage.
But don't do it alone! Join our book club on The Art of Being a Wife.
Grab a few friends and fill your living room to join other wives in conversation. Barbara's FREE downloadable discussion questions will help you and your friends talk openly about your marriages, while you learn to apply the encouragement found in Letters To My Daughters.
So text your friends, preorder your books, and sign your group up here. Each leader will receive weekly materials and support via email for the duration of your book club. As our thank you to leaders you'll also receive a FREE Ever Thine Home product—Untie Your Story. Group participants will receive a coupon code for 20% off an Ever Thine Home item.
If you're not up for filling your living room each week, we'd love to invite you to join other wives in conversation through our online book club. You'll have the chance to dialogue, comment, and support other women around the world from the comfort of your own couch.
Book clubs start February 23. So make plans now! Don't miss this chance to invest in your marriage.