Did you know that Ever Thine Home is celebrating our 5th anniversary this month? We want to celebrate with YOU by offering you free shipping on any Ever Thine Home purchase.
Check out some of the ways our friends are using a few Ever Thine Home favorite pieces to add beauty and meaning to their homes.
Just in time for the 4th of July, grab this festive Liberty banner to hang on your front door or in your entryway.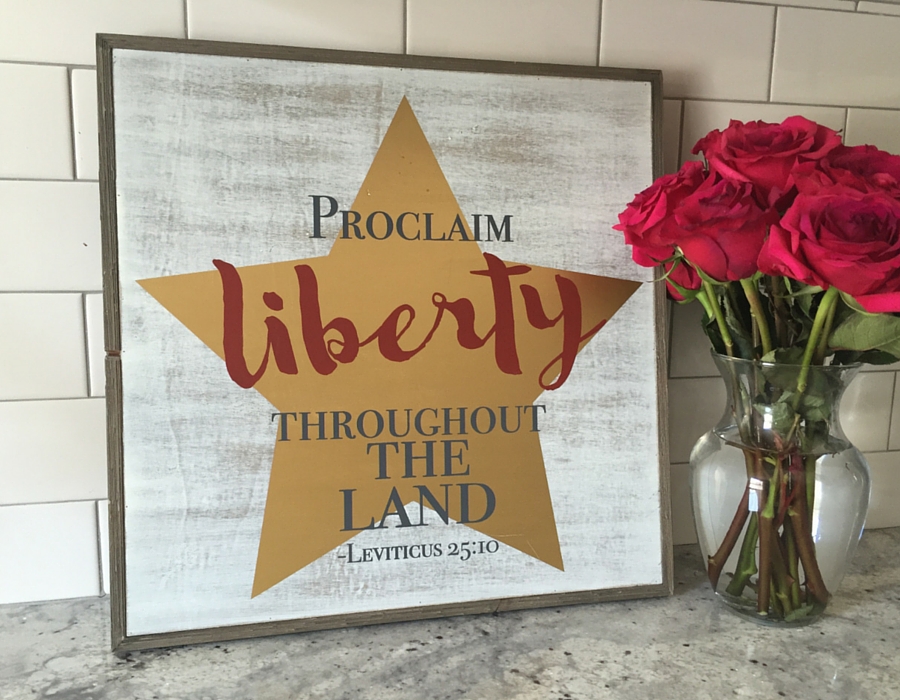 Try the liberty wooden sign for your mantle or propped against your kitchen backsplash.
Since we're talking about anniversaries, when is yours? Need a gift idea to ask the hubs for?
The We Still Do Farmhouse pillow is a stylish reminder of your commitment to each other for life. Great for a wedding gift for a newlywed couple to use on their outdoor sundeck too.
Even though summer is here it doesn't exactly mean we get to all sleep in, right? My kids think it means getting up with the sun at 6:30 to squabble until the pool opens!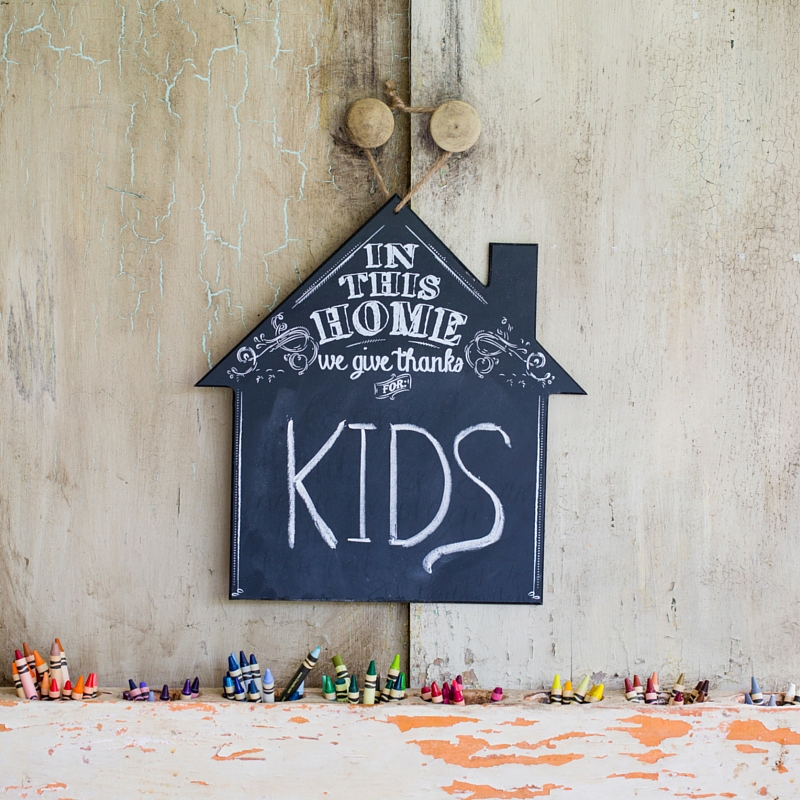 So the In This Home chalkboard goes perfectly in our kitchen! I am thankful for those energetic kids…and coffee.
Summer is the perfect time to spend in intentional conversation with loved ones. We recently used the Untie Your Story conversation cards at a food truck picnic night. Even the 18-year-old boy was talking! Try it with your friends!
We'd love to hear from you on how you're using these and other Ever Thine Home resources to believe beautifully in your home.
Grab your favorites with FREE SHIPPING by entering the code 5YearsOfETH at checkout.