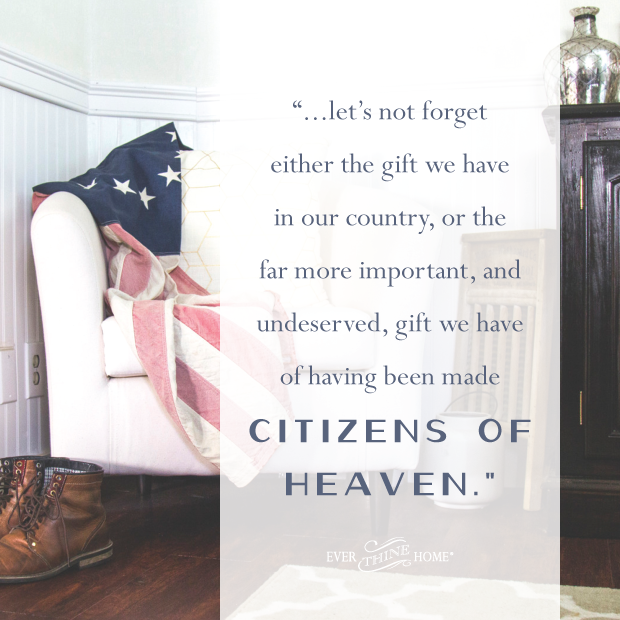 By Shaunti Feldhahn
This past summer, something amazing happened when our extended family traveled to my old stomping grounds in Washington, D.C., to take a tourist tour of the White House. I used to work on Capitol Hill, and had friends who worked in the White House, so I had been there several times. But I was thrilled to have a chance to introduce the kids to a place that holds such special meaning in our country.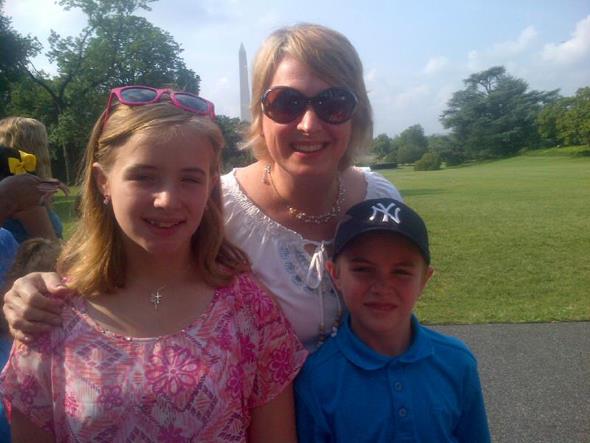 But nothing could have prepared me for the moment when a tour guide stopped about 30 of us who just happened to be there at just the right time, and beckoned us outside. It turned out, the President was about to leave on Marine One, the presidential helicopter. If we wanted to, we were invited to head out to the back lawn and watch.
If we wanted?? Are you kidding?
Every person in that room had different political viewpoints, but as we walked out onto the awe-inspiring sweep of the back lawn, the white marble of that beautiful old building rising above us, we were unified with an almost indescribable sense of humility. And as we watched the helicopter coming in to land as it has for generations, and as we watched the President walk from the house and wave to us from only a few dozen yards away, board Marine One and fly away into the blue sky above the Washington Monument, I think we were all struck with the same sense of gratitude.
Where else but in our amazing country of the United States of America can an average group of people go out on the back lawn of the home and office that houses the head of state and the leader of the free world and participate in something like that? We stood with people from all walks of life, ages, nationalities, and political viewpoints and were close enough that (once the helicopter's hurricane-force winds died down), we could have called something across to him if we wanted. Now, granted, there was also a Secret Service agent standing a few yards away, keeping a very close eye on us but still … what an unbelievable country we live in! Most countries have armed guards to prevent people from having that kind of access to the most powerful person in their country. And yet here in America it is open to average people, people like me and you, with no special political power or title.
One of our dear friends is a Palestinian Christian who has lived here almost 10 years. He became an American citizen right before Memorial Day. We had a group of six or seven families over for a Memorial Day picnic and we asked him to give the blessing. As he thanked God for his new country, and for so many things we take for granted, there was not a dry eye in the room. As he prayed, he reminded those of us who had lived here all our lives of what an amazing gift it is to be an American.
It occurs to me that there is a spiritual parallel to all of this.
Being a citizen of God's kingdom also elevates average people like me and you to a position of access to the most powerful Person in the universe. Just like we often take our American citizenship for granted, we sometimes (or often) fail to exercise our freedoms as a child of God, such as the privilege to walk into the very presence of God through prayer. Wow!
On this Memorial Day, let's not forget either the gift we have in our country, or the far more important, and undeserved, gift we have of having been made citizens of heaven.
I'm curious … have you had an experience like mine where you were reminded just how grateful we should be for our country? And what are some of the privileges of being a citizen of God's kingdom we sometimes (or often) forget to exercise?