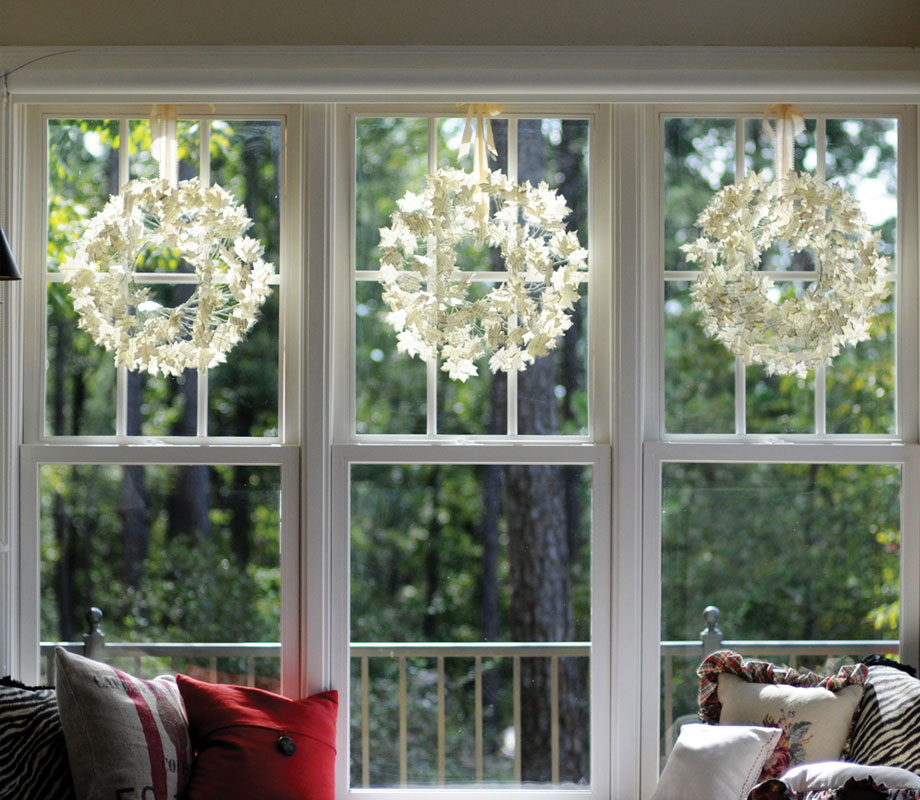 Soon, we will have family and guests coming to celebrate Thanksgiving with us. Perhaps you'll be loading up your kids and car for a trip to Grandma's or your aunt and uncle who always host the family. It's not the location as much as it is the gathering of those who mean the most to us in this life. Traditions are like glue for a family.
For me now is the time to start planning which grand will fit best in bed with which cousin, all the while knowing the older boy cousins will end up in a pile of pallets on the playroom floor and the youngest will tiptoe into our bed in the wee morning hours to nestle between Mimi and Papa.
As you look ahead to the third week in November, let us at Ever Thine Home help you welcome well while making the time together about more than simply the gathering and the food.
To get started, adorn your front door with the Leave Him Thanks wreath, our best-selling wreath made of maple-shaped leaves, each printed with words from the Psalms. The beautiful wreath sets a spiritually meaningful tone for all who enter. Then pour a cup of cider to warmly welcome your visitors traipsing in through the vibrant leaves of fall.
Or if there is no rain in the forecast, hang the Leave Him Thanks wreath on your gate. Tie with a fall hued ribbon and all who enter will know you have prepared well for them.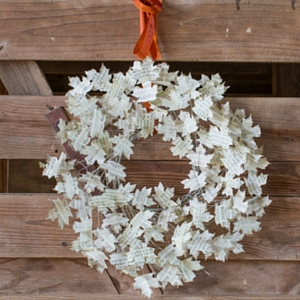 Or you might take a wreath to your mom or Aunt Mary as a thank you for hosting everyone at their home this year. It makes a beautiful center piece for an autumn table, as our friend Lysa Terkeurst at Proverbs 31 Ministries display it below.
I like the Leave Him Thanks in an entryway too. I looped it over our large mirror last year to add layers and texture to my autumn themed entrance table.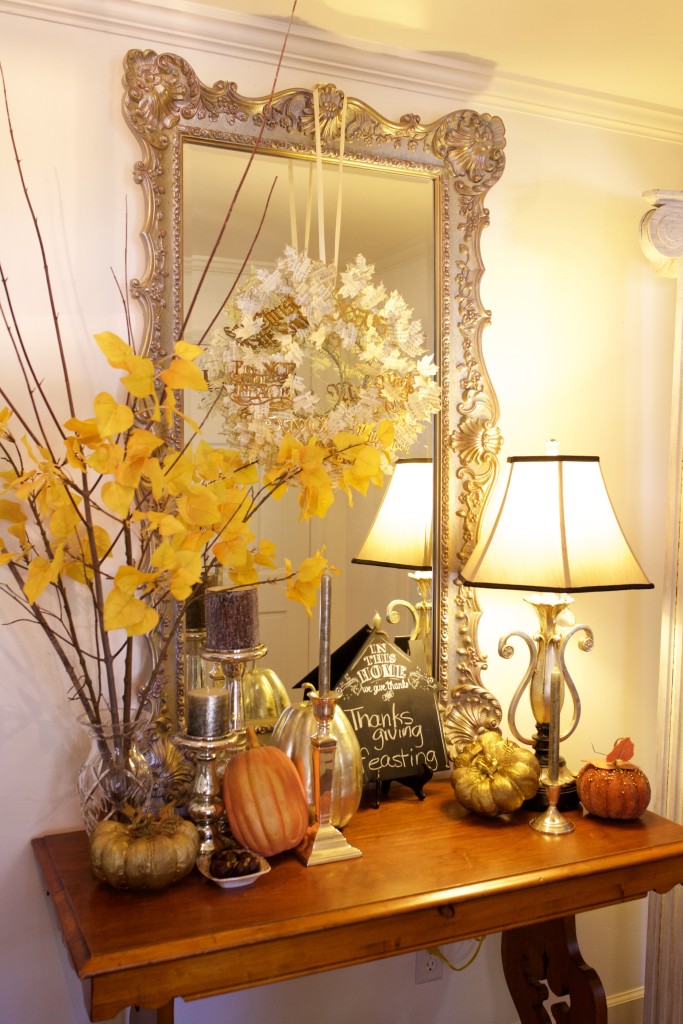 And we love the way our friend Sasha at Lemonade Makin' Mama turned the Leave Him Thanks wreath into garland for her mantle!
Any way or any place you choose to display the wreath will work. It's lightweight and adds a touch of light to any wall, window, cupboard door or cabin porch.
Make a meaningful statement with the Leave Him Thanks wreath this Thanksgiving.
Reminding everyone that we gather to give thanksgiving to God, as the words on the leaves proclaim, will make your celebration more focused on the One from Whom all blessings flow.
May our wreath inspire you to make praise and thankfulness the focus of your Thanksgiving this year!
.