Fall 2014 – Where Women Create
We are very excited to share with you that Barbara Rainey has been featured in the magazine Where Women Create. What an honor to be chosen as one of the top creative women in the country for her work with Ever Thine Home™ resources!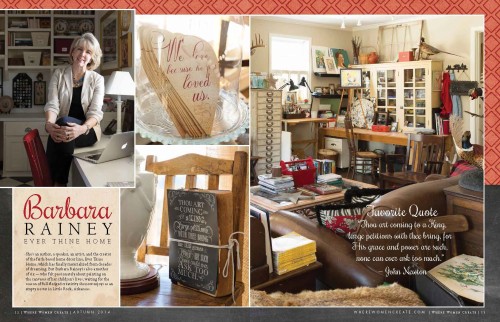 For a limited time get a free Barbara Rainey signed copy by purchasing $100 or more of Ever Thine Home products using the code ETHWWC at checkout.