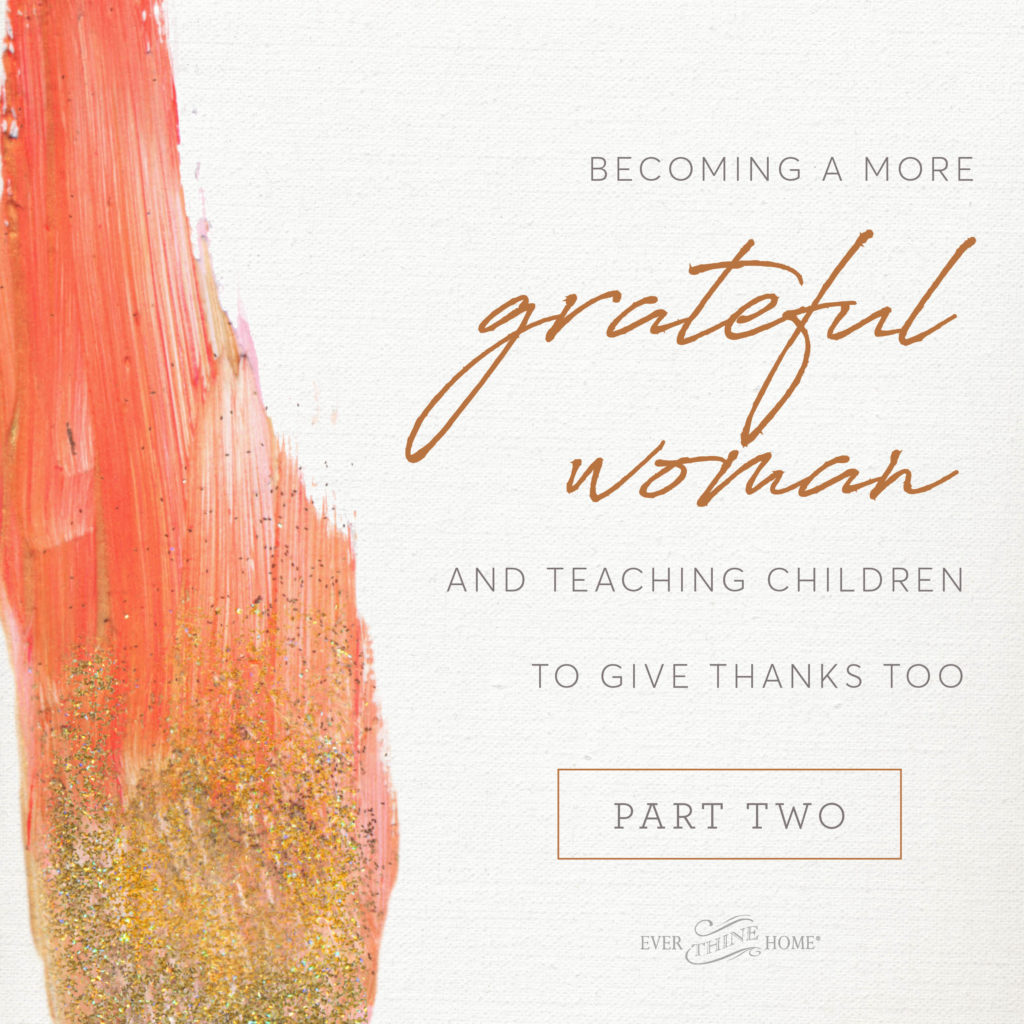 One of the great privileges of my life has been visiting orphanages in places like Russia, China, and South Africa. Taking our children to see those little ones who had no parents, no room of their own, no toys or clothes of their own was life changing. Through these many visits we learned that those who have little are often much more grateful than those of us who have so so much.
But most of us can't travel this month to orphanages to learn about being grateful but we can read stories about men and women and children who model for us what an attitude of gratitude looks like. The month of November has become a month to focus on gratitude and it's a very worthy goal for everyone, especially in America where we have such abundance. If you missed part 1 you can find it here.
Today's story is about someone alive today who is one of the most joyful grateful women I've ever known. Knowing her even from afar is one of the great privileges of my life. If Joni can be grateful and joyful what do I possibly have to complain about?
---
On a hot July afternoon, Joni Eareckson, an adventurous seventeen-year-old girl, dove into the cool waters of the Chesapeake Bay. As Joni's body went into the shallow water, her head crashed into a rock and she could not swim to the surface. Her sister, noticing something was wrong, jumped in and dragged her out.
During the ambulance ride to the hospital, Joni confidently told the EMTs she'd be back to normal soon. Only a few months later the painful reality settled in: she was a quadriplegic and would never walk again.
In the early years after the accident, Joni often wanted to die. She experienced depression, anger, fear, and spent hours asking a friend why God would let this happen. Slowly she began to believe that somehow God could still use her life for good. She said, "I began to see that . . . Heaven and Hell were participating in the exact same event, but for different reasons. . . . The devil [thought] with delight, 'Aha, I have now shipwrecked this girl's faith.'"
But "God can reach down to what would seem like a terrible difficulty and wrench out of it positive good for us and glory for Himself."
"Suffering," she said, "is still a mystery."
Joni has since become famous, first for learning to paint with a brush between her teeth, then for writing her story, Joni, which has been translated in many languages, and later for her worldwide ministry, Joni and Friends, that reaches the handicapped all over the world. But more important than all she has accomplished as a quadriplegic, including living longer in a wheelchair than any other known person with her condition, is Joni's joyful, positive, delightful attitude.
Joni is a woman who would have every reason to feel sorry for herself, but she doesn't. Years ago she learned to give thanks in the midst of the most difficult circumstances, and she hasn't stopped. It shows in her smile, in her beautiful singing, and in her focus on the needs of other people even when she needs others to care for her around the clock.
Joni Eareckson Tada (she married Ken Tada in 1982) is a hero. Not because of what she has done, she would say, but because she has chosen to believe God for good in her life, even while trapped in a broken body. Recently she has been living with chronic pain and battling breast cancer. But even in this she has continued to choose gratitude and faith.
Go to joniandfriends.org to learn more about this remarkable woman and may she inspire you to live a life full of thanksgiving to God in every circumstance.
If you are reading this story with children, ask everyone to share one or more things they would not be able to do if they were confined to a wheelchair. Choose someone to write a collective list of all the motions and actions—like feeding yourself or walking or running—you can do all day long; things that we each take for granted.
Or have each person take a card or piece of paper and make their own list, seeing who can make the longest list. Then at dinner or before bed share your lists together, and end the day with prayers of genuine heart-felt gratitude to God for all your combined abilities.