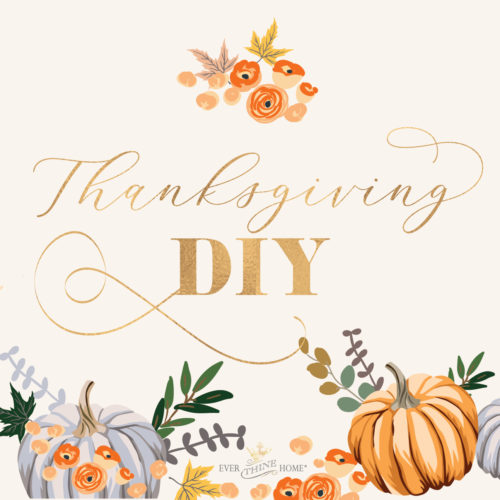 Thanksgiving Candle DIY
Here's an easy DIY craft to add beauty and truth to your Thanksgiving table. You likely already have everything on hand and it's easy enough for even a first time DIYer. You'll need about 10 minutes to create these lovely candles that will give ambiance and reverence to your Thanksgiving Day celebration.
Grab your supplies and get to crafting!
You'll need:
4 cream or white pillar candles (3×6 or 3×9 standard size). I picked ours up at Walmart. You can find it at most retailers near you.
Wax paper
White tissue paper, the kind you stuff in gift bags
Tape
Scissors
Blow dryer
Printed design template (featured below)
Now the how-to:
Download your favorite DIY Templates below.
Tape tissue paper on a regular-sized piece of printer paper. Load that tissue layered piece of paper through the printer and print the template onto it.
 Cut out the image, leaving a little margin all the way around.
Layer a piece of wax paper over the design. Cut a piece of wax paper long enough that it wraps all the way around to the back of your candle. Then line up your template on your candle, holding it in place with the wax paper.
Turn your blow dryer on to the highest heat setting. Holding the dryer close to the candle, apply direct heat to the design. As the candle wax heats up, the tissue paper backing will begin to fade. Be patient. Keep applying heat until the tissue paper completely dissolves, about 3-5 minutes.
Once the tissue paper is completely transparent. Peel back the wax paper to reveal your very own Thanksgiving table candle!
Repeat the same steps for each of the three candle designs.
 Decorate your table with your hand-crafted work!
Pilgrim Hat DIY
We hope you and your kids enjoy this fun, free Pilgrim hat download. We thought it'd be fun (and save your printers ink!) to have the kids color the various pieces. A few other ideas/options:
1.Use this as a pattern to be able to cut it out of colored paper, if your kiddos don't want to color it.
2. Print on black paper and then use chalk to write what they are thankful for.
3. Have your kids write their names or more things they are thankful for on the bands that go around their head.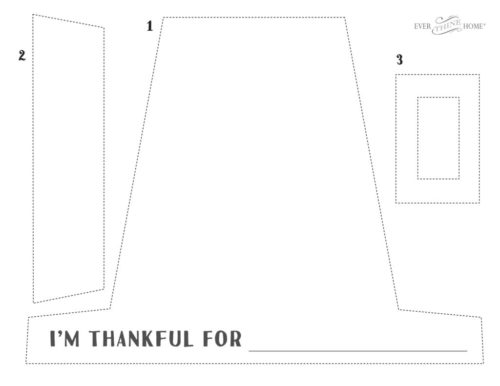 I'mThankful_201012Thanksgiving Day Cards
Our third freebie is my favorite because this is a tradition our family has practiced for over thirty years now; the writing of five things we are grateful for on Thanksgiving Day. I have a scrapbook filled with our pages of thanksgiving cards; a reminder of how good God has been and a written history of how our family has grown.