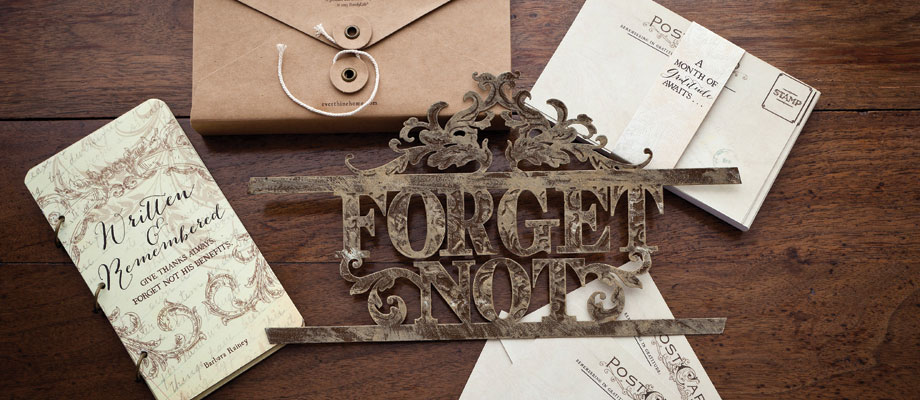 Written and Remembered
Stories of classic heroes invite your family to understand the power of gratitude.  Display cards in the tarnished and lightly-distressed card holder for comfortable, meaningful décor. This coordinates with The Gathered Round card wheel wreath.  Includes:
"Forget Not" centerpiece
Postcards
Gratitude story book written by Barbara Rainey
$17

Every dollar you spend at Ever Thine Home is reinvested in our parent organization, FamilyLife, to continue our work of marriage and family preservation around the world. When you order, you will be re-directed to the FamilyLife Shop Page.