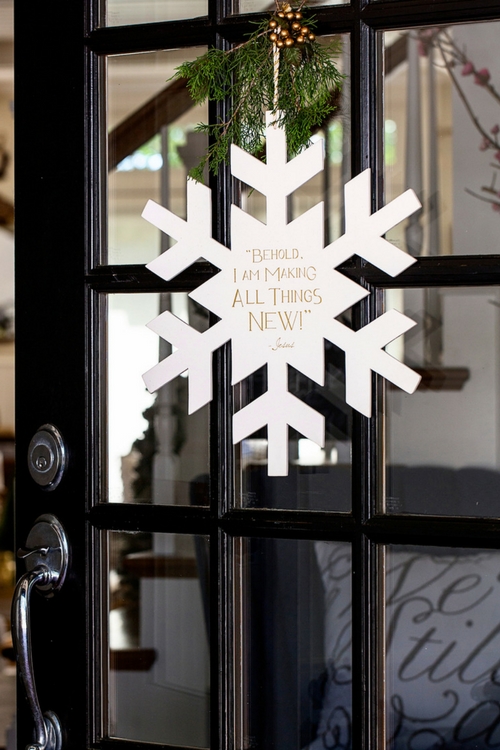 Whitewashed wood declares the beauty in a new year. Printed with Jesus' words in gold lettering: Behold I am making all things new. The perfect addition to your front door throughout the winter weather. 16" x 18
Limited quantities this year. 
$24
SOLD OUT
Will re-stock Fall 2018.
Every dollar you spend at Ever Thine Home is reinvested in our parent organization, FamilyLife, to continue our work of marriage and family preservation around the world. When you order, you will be re-directed to the FamilyLife Shop Page.