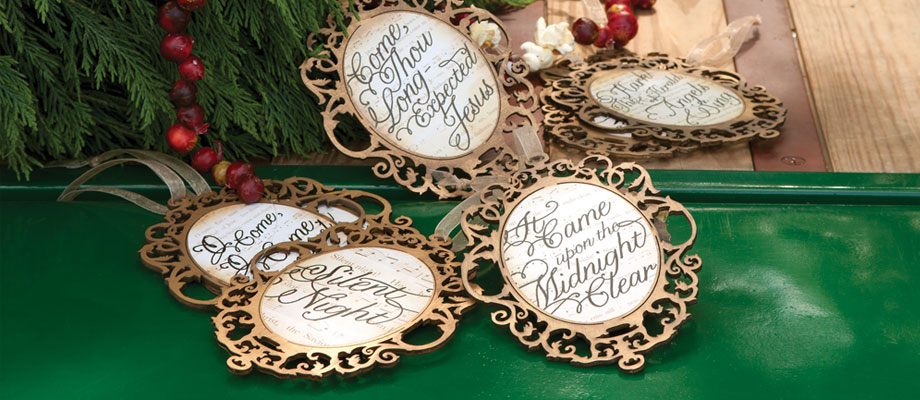 Two things I love about these lacy edged wooden ornaments.  One is the unique mostly unknown stories printed on the back of each featured Christmas carol. Second is giftability.  These ovals fit perfectly in a Christmas card, tie on packages and are great small gifts for all the teachers, neighbors, and community workers on your list.
Adore Hymns are honey-stained wooden ornaments with old-world charm and warmed with stories of our favorite Christmas carol's origins.  Sing the songs.  Learn the stories.   Enjoy the season more deeply with your family.
Adore Hymns (Set of 8)
This package of eight ornaments includes a brief story of the rich history of these favorite songs:
Come Though Long Expected Jesus
Hark! The Herald Angels Sing
It Came Upon a Midnight Clear
Come, O Come, Emmanuel
Holy Night
Little Town of Bethlehem
Silent Night
Sweet Little Jesus Boy
Adore Hymns (Set of 8): $20.00 

*Note:  This item is part of the Jesus Tree Collection

Every dollar you spend at Ever Thine Home is reinvested in our parent organization, FamilyLife, to continue our work of marriage and family preservation around the world. When you order, you will be re-directed to the FamilyLife Shop Page.