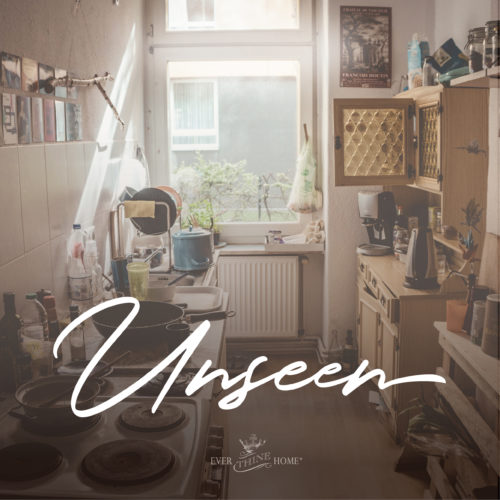 Jesus,
You spent thirty years
waiting
in obscurity;
hidden,
unseen
unknown.
Mothers understand.
We too live in obscurity
working, teaching, correcting, praying
hidden
unseen
unknown
at home.
Only one snapshot remains
in the photo album of Jesus' childhood.
Mary, frantic, worried about her son.
left behind,
oblivious to the multitude dangers she imagined.
Moms identify,
our children, even those grown,
unaware of dangers we imagine
fears we envision.
Help us to trust you as we wait today, unseen,
on a future only You see.
Jesus, my Savior,
in Your unseen years,
Did You see needs You knew could meet,
diseases You could have healed
children dying You could have resurrected?
More lives could have been changed
more good done,
had unseen obscurity not been Your lot.
You could have been known!
I see projects I want to tackle,
People I need to meet
Places I want to explore
Talents I want to develop
A ministry I want to start.
But my children …
their unending needs shackle me
restrain me
from all I could be.
How could waiting
to write, to speak, to paint, to start a business
be wise
when there is so little time?
It is incomprehensible
mysterious
baffling
to us,
Jesus' perfect trust of the Father
to wait patiently,
to endure years of days
unseen
hidden
unknown,
Until the fullness of time had come.*
My waiting
such a personal inconvenience.
His, an accepted essential part of the perfect plan.
Content to wait,
To listen for His Father's voice
for the acceptable time,
the perfect time.
O, my Father, whose time is always perfect,
help me wait, trust, listen
as Jesus did.
Save me from rushing ahead.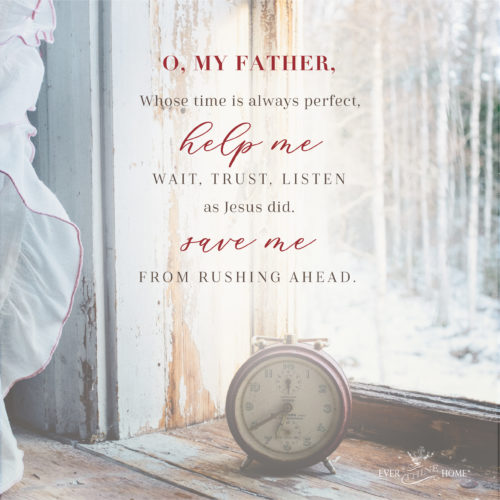 And if I'm never known
seen
recognized
beyond my family and my little world,
let me be content
knowing You see.
You are my audience
of One.
No One else matters
But You My Jesus!
Amen.
I wrote this prayer to honor the millions of unseen moms all around the world fulfilling an eternally important ministry to their children at home. Many of you juggle jobs and responsibilities that pull you in different directions. But your most important job is your work at home with your little or maybe not so little ones still living under your roof.
I've talked to many young moms who feel guilty that they don't have a blog or write books or lead a ministry. I understand the pressure in this generation when so many young women are achieving fame and renown in their thirties and early forties with books and ministries established in their names.
It's hard not to compare. It's hard to believe your work at home matters when all you hear are complaints instead of compliments from your kids.
Recently I had another one of these conversations with a young mom. I was sharing with a small group my conviction that there is a cost to be paid for when moms seek to "do it all." Someone in the family will suffer from her lack of presence. A child's "need" can't be predicted and therefore scheduled. Moms (and dads too) have to be present when the "need" happens.
Being present from baby years to teen years is invaluable for the stability and emotional health of your children. Building the life, soul, emotional maturity, and the faith of your children cannot be delegated.
Mothering is the most important ministry of all. There are only a few years to build into children, only a very few years to be the most important person in their lives. God made them to need us, to draw their life from us, to find their well-being and security from moms and dads.
My challenge is to trust God's timing in my life. God's calendar for Jesus' ministry began at 30. We think those ten years of his twenties was wasted. If your life is His, if you belong to God, He owns your present and your future. He wastes nothing.
Therefore these years of obscurity, of being unseen, are not without value. Though you aren't often praised in the daily-ness of mothering, God sees and He will reward your diligence.
May this prayer be a comfort to your soul and may you pray it regularly this week as a way to keep your heart aligned with His.
With love for all you unseen moms.