Order your copy of Tales of the Resistance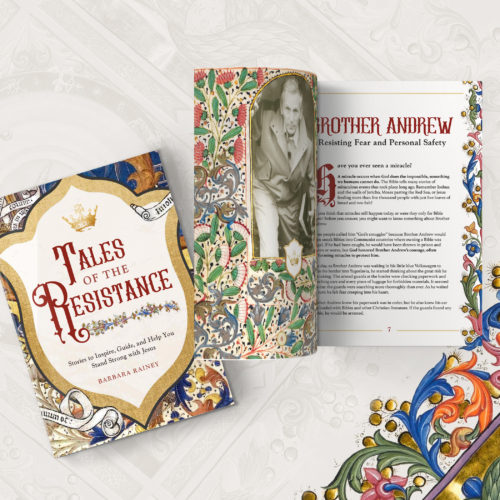 In Barbara's newest book, Tales of the Resistance - Stories to Inspire, Guide, and Help You Stand Strong with Jesus she shares a collection of stories of heroes of the faith who were able to resist sin and overcome circumstances to help further the Gospel.
This collection of tales of resistance will inspire you and your family as you read about their heroism despite all odds. Each of these five stories includes questions for reflection that will be great for you as a personal devotion or to guide your family in discussion together.
This book is available while supplies last for a gift of $25. Your gift to Ever Thine Home will not only cover the cost of $12.50 for the book - creation, production, shipping and handling but also to help us continue to provide weekly blogs, biweekly podcasts along with ebooks and other occasional items for FREE to the thousands of readers who follow us each week!
We have also included a discount if you would like to buy extra copies as a gift. If you buy 2-5 copies the price drops to $22.50 each including shipping and handling. If you buy 6 or more the price drops to $20 each including shipping and handling. We have limited quantities so order soon!
May you and yours be known as Christ's followers who look like Jesus in your resistance to sin and evil.