Proclaim Liberty Sign
Adorn your home throughout the summer with our plaque which declares the true source of liberty. Proclaim the freedom found in Christ with the Ever Thine Home Liberty Sign. "Proclaim his liberty throughout the land."
Sign is 16×16 with wood frame and metallic gold star.
In Stock
$28
1) Our Proclaim Liberty plaque (specially priced now for $16) and the tools for adapting it for your front door.
+ Scissors
+ Ribbon of your choice
+ An ice pick or long nail
+ 2 eye screws 5/8" in total length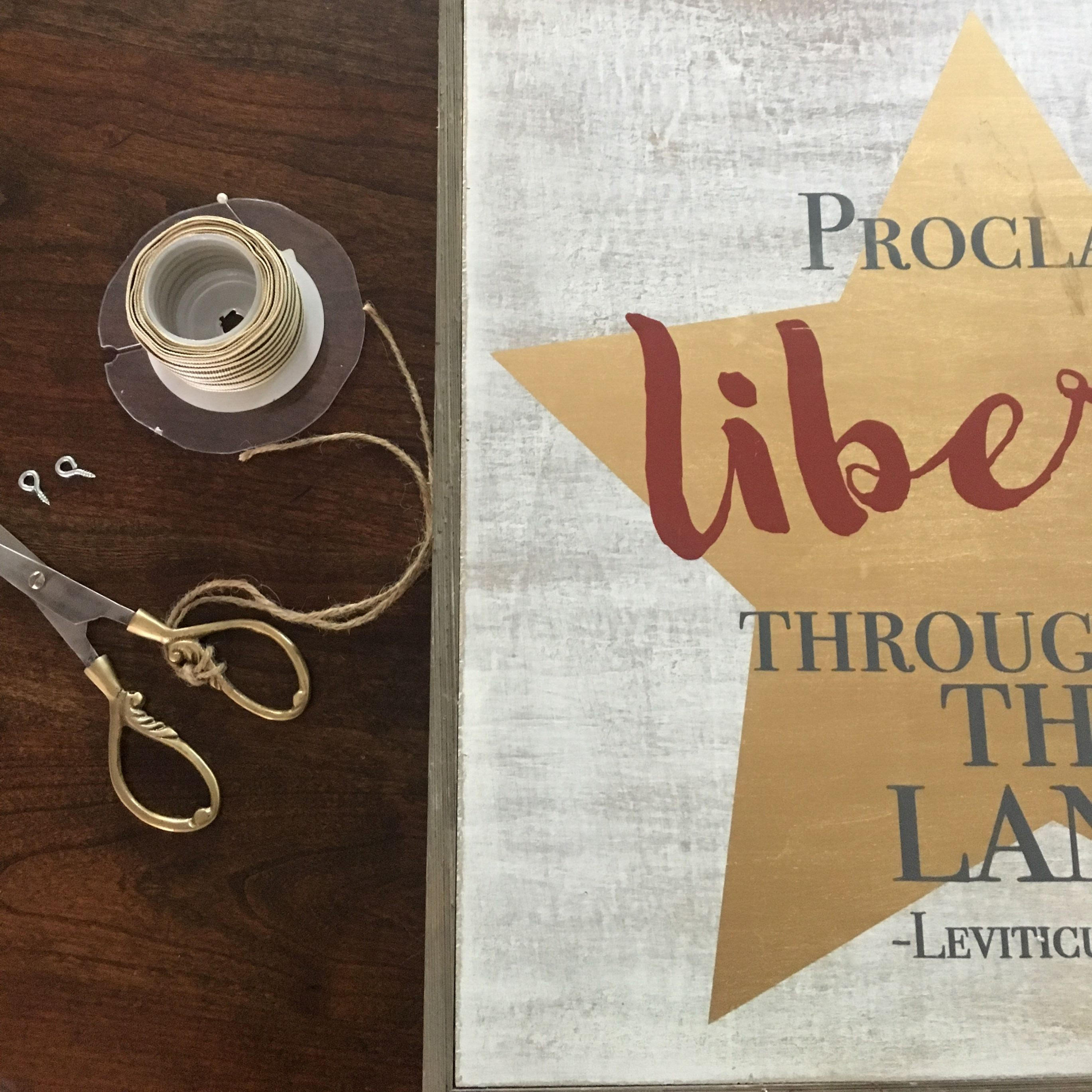 2) Make a starter hole with an ice pick, or sharp nail, about 3" from the outside edge on top of the plaque frame.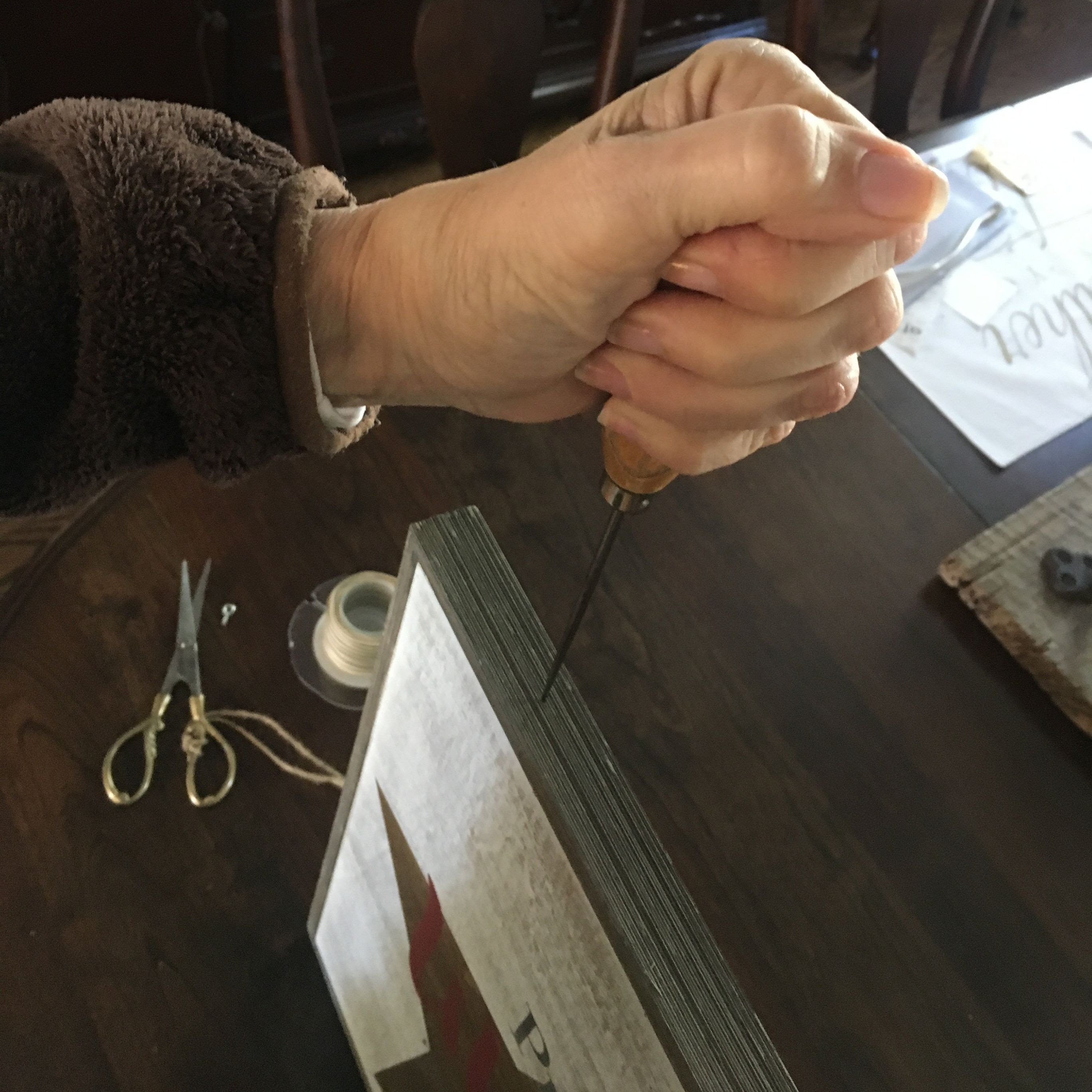 3) Insert eye screw and twist it with your hand into the wood.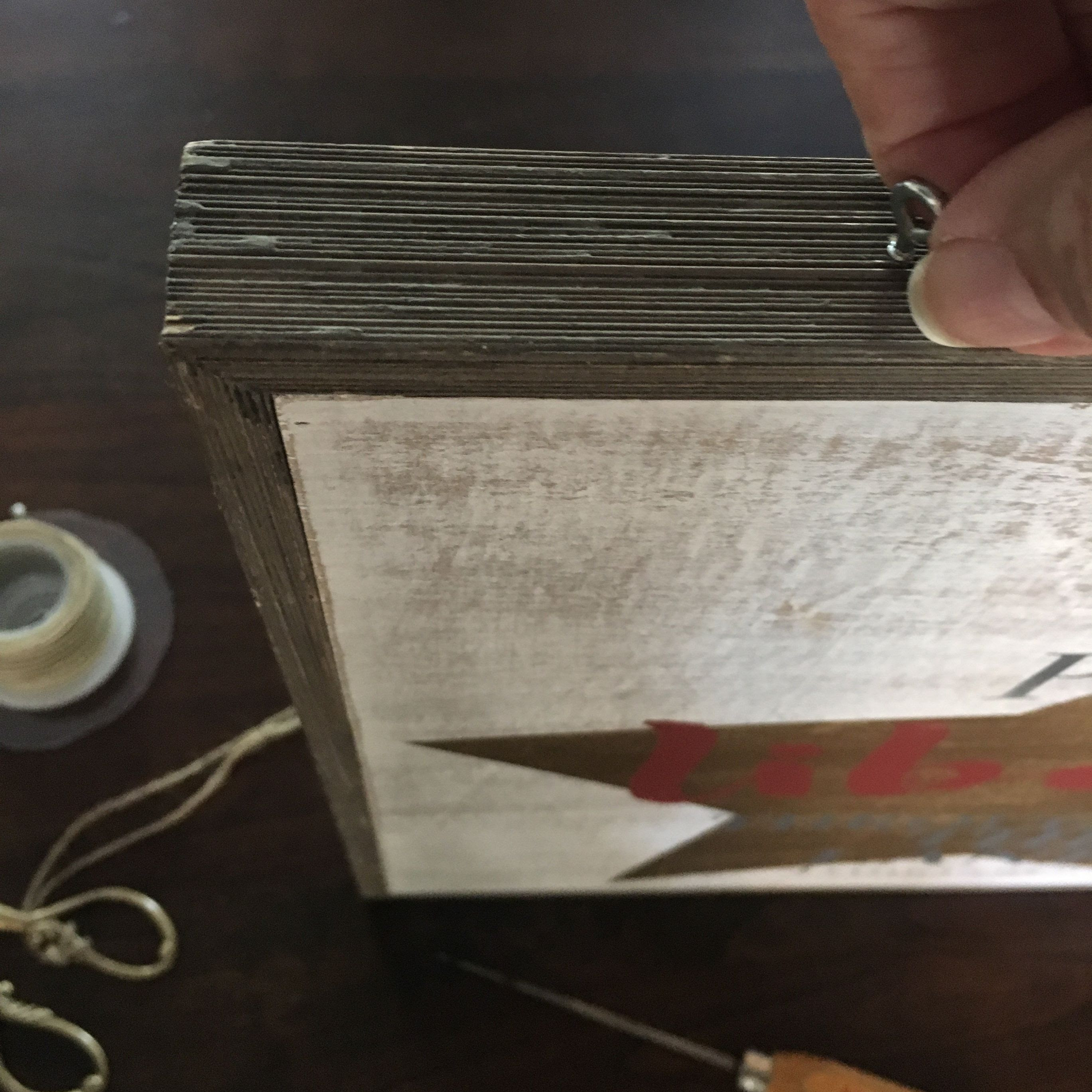 4) Insert an ice pick or long nail into the eye and use it to turn the eye screw into the wood.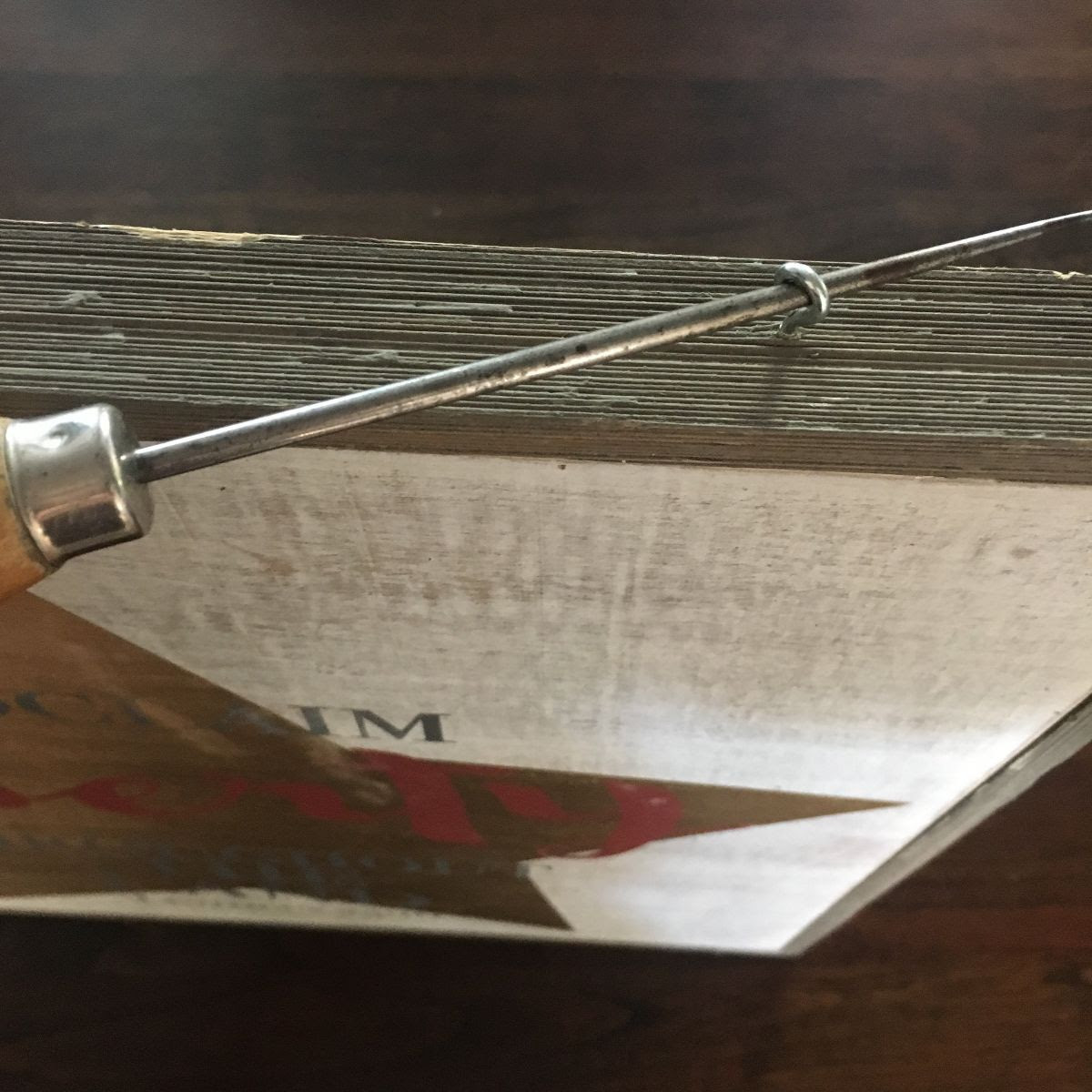 5) Repeat on the other side with the second eye screw.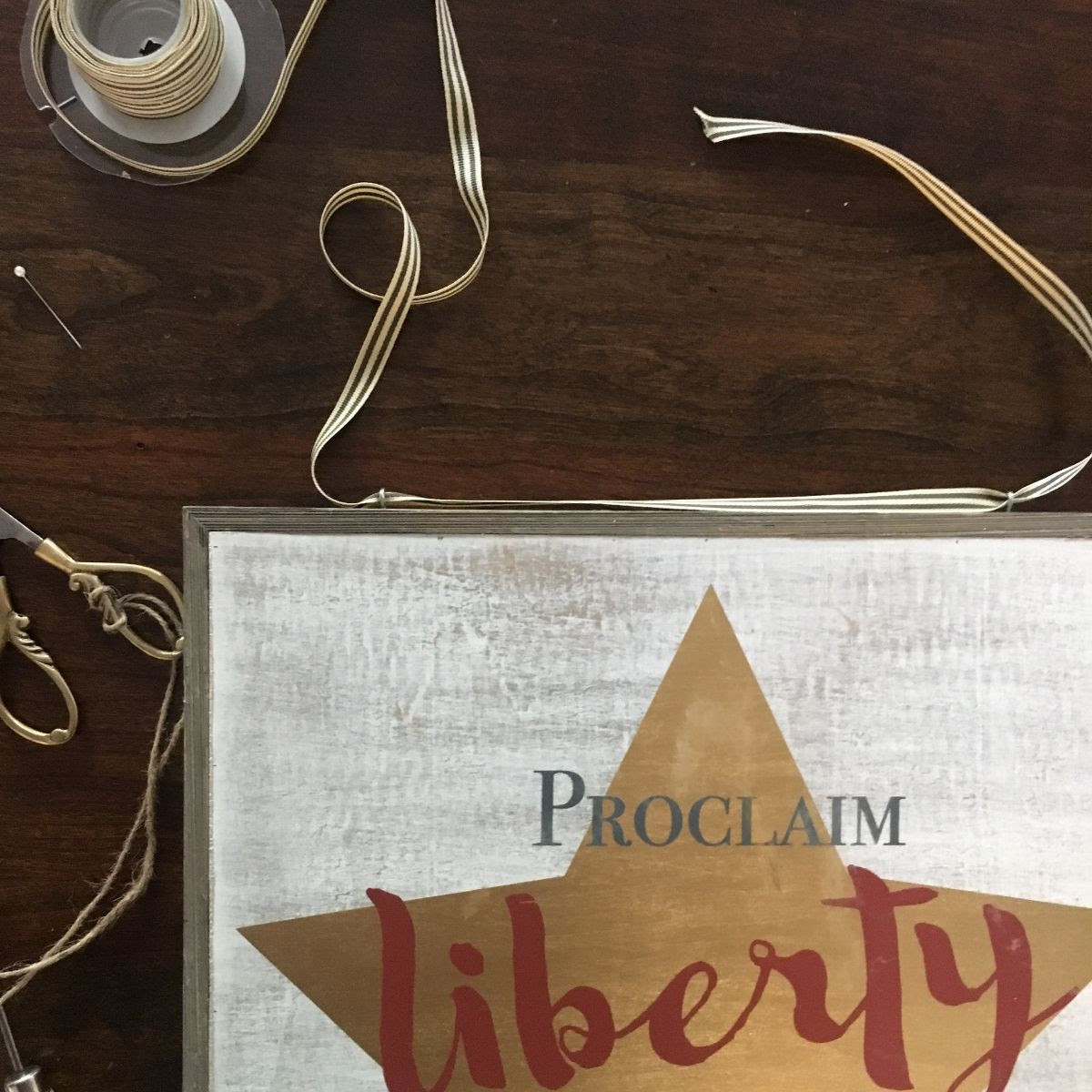 6) Insert length of ribbon into eyes and tie at the top in a bow or knot.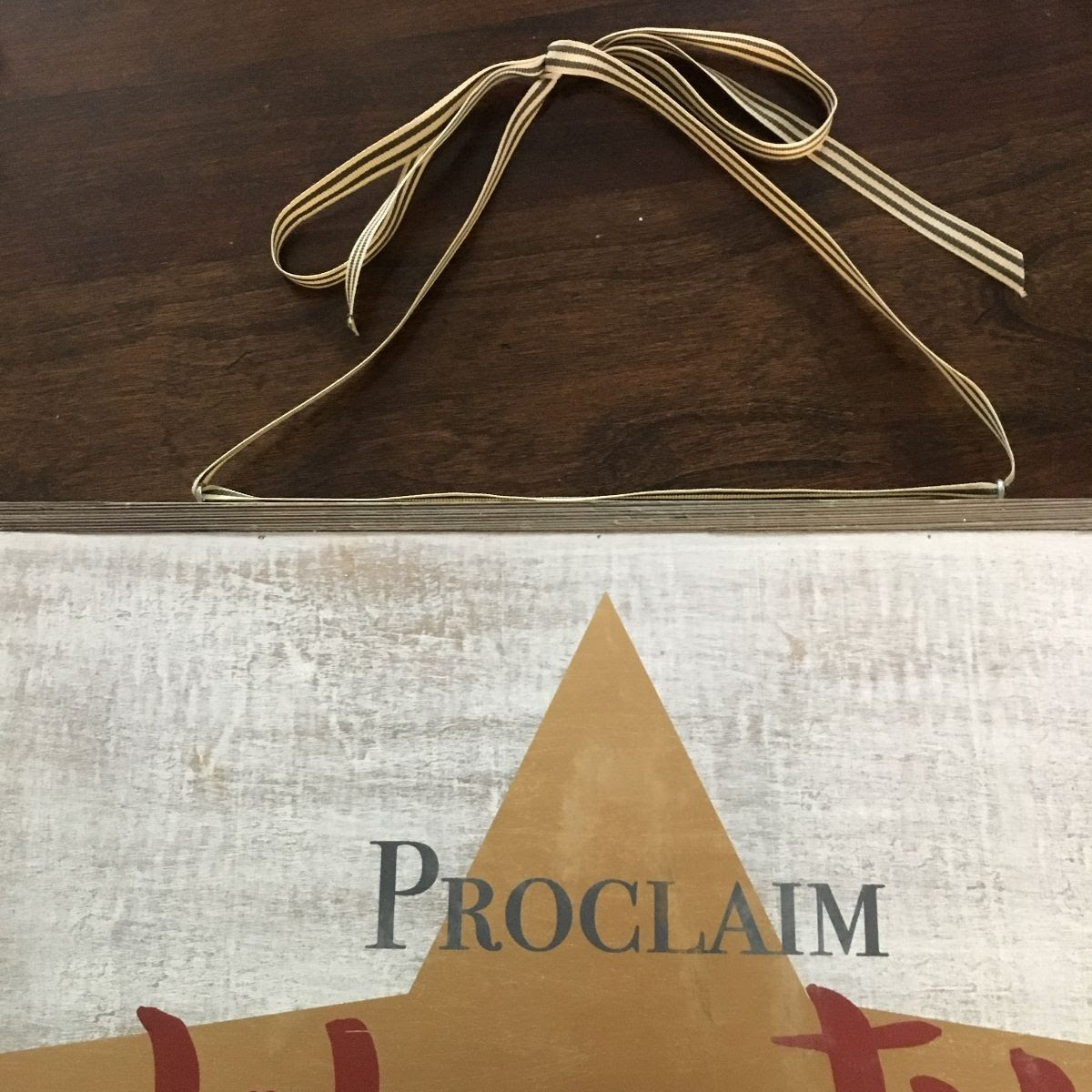 7) Hang on your front door for a beautiful greeting to your family and guests that real freedom is found in Jesus!