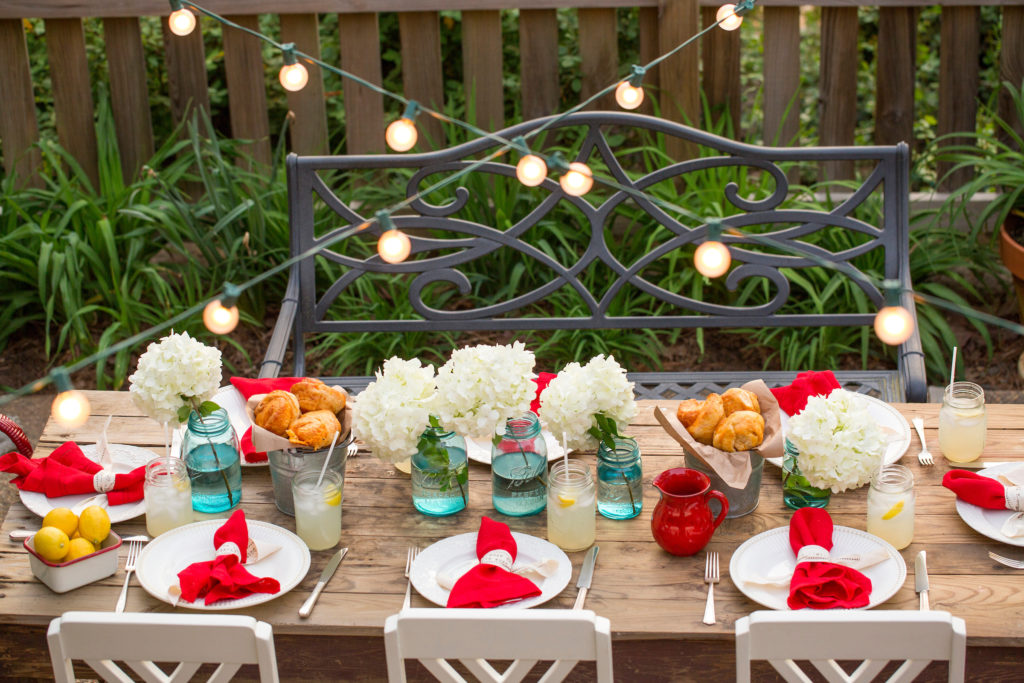 Whether it's a special occasion like Thanksgiving, a family reunion or a birthday celebration with friends,
Untie Your Story will help you cultivate meaningful conversation.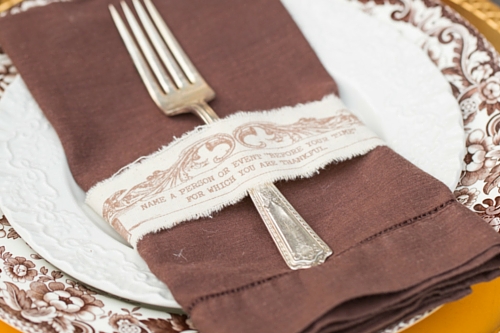 BEST SELLING: Untie Your Story: Gratitude 1
Best Selling ribbon ties from Fall 2014 are updated with a wooden spool with softer frayed-edge napkin ties to add a vintage and more inviting feel to your table. Each ribbon printed in chocolate brown ink with a question to invite heart-crafted conversation focused on gratitude. Reusable. 12 questions per wooden spool. Perfect for your annual Thanksgiving meal.
$15.00
SOLD OUT!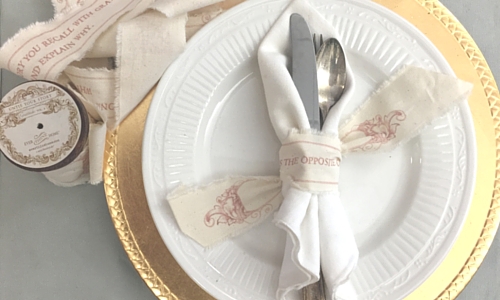 NEW Untie Your Story: Gratitude 2
Untie Your Story Gratitude 2 has 12 new questions for your Thanksgiving table. Similar to Gratitude 1, each cream colored frayed-edge ribbon has questions printed in soft cranberry ink. We hope that these ties invite those around your table into a more gratitude focused conversation or use with Gratitude 1 for larger family gatherings. Reusable. 12 questions per wooden spool.
$15.00 
SOLD OUT!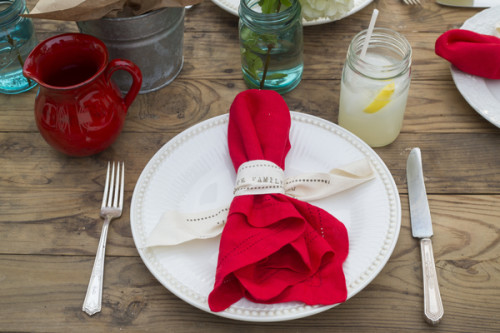 Untie Your Story: Memories
12 questions on a cream napkin tie to spark stories about one's life journey. Perfect for family reunions, small groups and neighborhood gatherings.
$15.00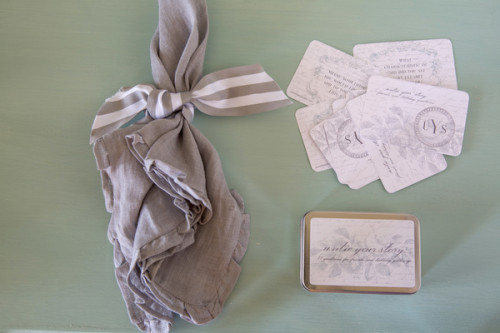 Untie Your Story: Friends
12 questions to help celebrate birthdays, anniversaries or for getting to know new friends. Fits in your purse or pocket for restaurant dining conversation.
$13.00