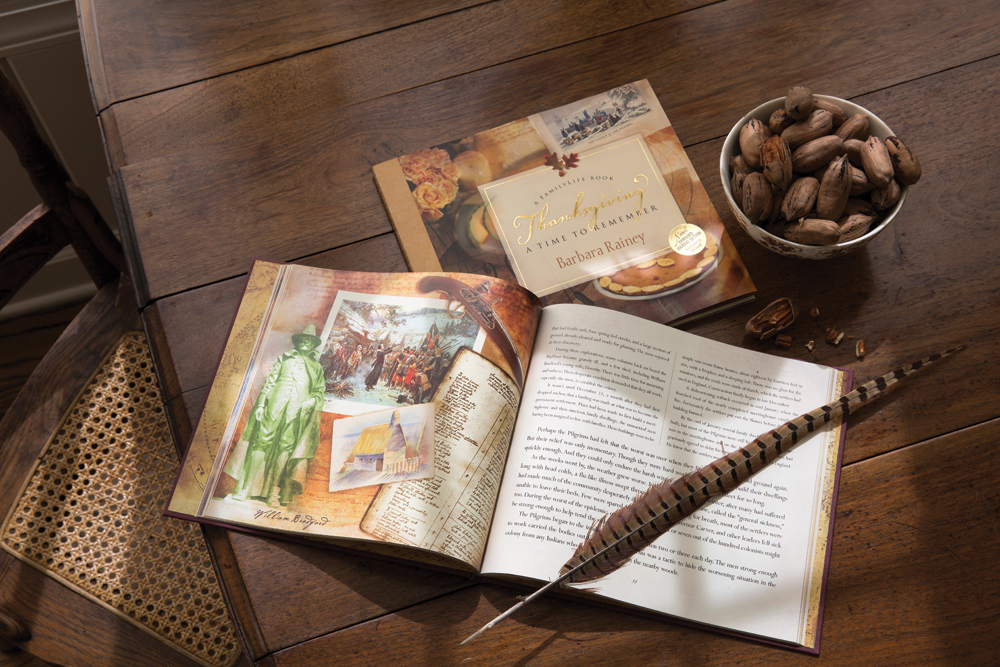 Thanksgiving: A Time to Remember
"There shall be "a day of public Thanksgiving and prayer to be observed by acknowledging with grateful hearts the many signal favors of Almighty God…"-1789 Congressional Proclamation
A holiday for celebrating faith, family, and freedom, Thanksgiving Day is both distinctly Christian and exclusively American. Barbara Rainey has created an excellent resource for enabling you and your family to remember the past, recognize God's hand in our history, and express thankfulness to Him for His goodness today.
This story of the Pilgrims' faithfulness and biblical thankfulness is accompanied by a CD of songs of worship and praise that will call your hearts to gratitude. It's a wonderful opportunity to enrich your family's awareness of our nation's Christian heritage, provide models of courage and sacrifice for your children, and establish a tradition of sharing your gratefulness with one another, which will build a legacy of memories for the future.
$12.99 
SOLD OUT
Every dollar you spend at Ever Thine Home is reinvested in our parent organization, FamilyLife, to continue our work of marriage and family preservation around the world. When you order, you will be re-directed to the FamilyLife Shop Page.