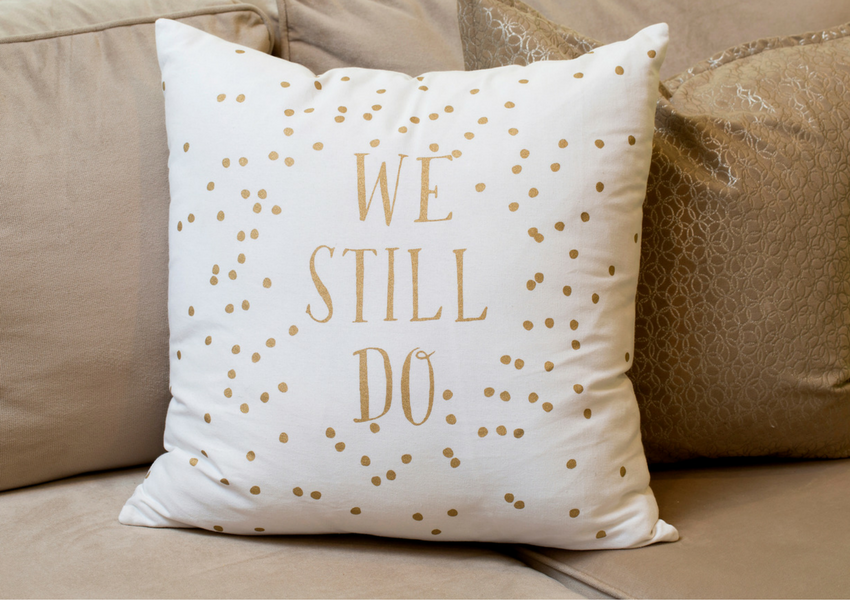 NEW: We Still Do Polka Dot Pillow
Because "I do" was the biggest promise you've ever made.
Every day married couples must remember their promise to hold fast to one another and resolve to continue to stay faithful to those vows. Proclaim your never-ending love for each other to all who enter your home. Perfect for a wedding or anniversary gift.
Square Pillow: 20" bright white fabric with gold lettering and fun polka dots.
$32 

Every dollar you spend at Ever Thine Home is reinvested in our parent organization, FamilyLife, to continue our work of marriage and family preservation around the world. When you order, you will be re-directed to the FamilyLife Shop Page.