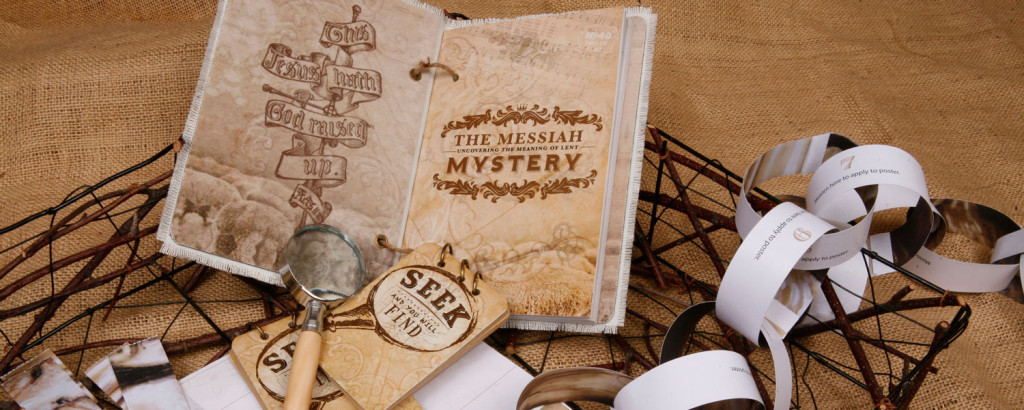 Experience a countdown to the cross.
As you and your family approach the celebration of the death, burial, and resurrection of Christ, see how Scripture anticipates his coming by dropping hints along history's path.
The six-week Messiah Mystery experience begins on Ash Wednesday. As a family, you will assemble a paper chain of 40 strips. Day by day, you'll take off one paper link and place it on a 20″x24″poster which will reveal a beautiful mosaic piece of artwork at the end of the journey.
A beautifully illustrated journal filled with stories and clues includes six weekly devotions that will not only engage your kids, but you will learn as well! For little ones, simpler dialogue is provided as an alternative and a magnifying glass and two clue books allows them to document their discoveries during the lesson. Easily adaptable no matter the season of life your family is in, Messiah Mystery will create meaningful moments with your family as you prepare your hearts and home for the resurrection of our Savior.
$12
SOLD OUT
Every dollar you spend at Ever Thine Home is reinvested in our parent organization, FamilyLife, to continue our work of marriage and family preservation around the world. When you order, you will be re-directed to the FamilyLife Shop Page.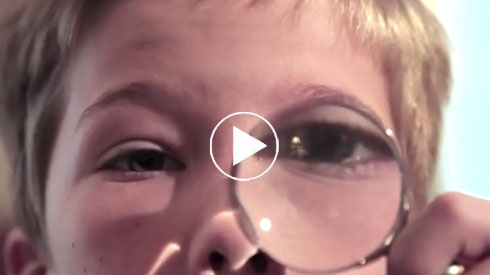 Learn more about The Messiah Mystery