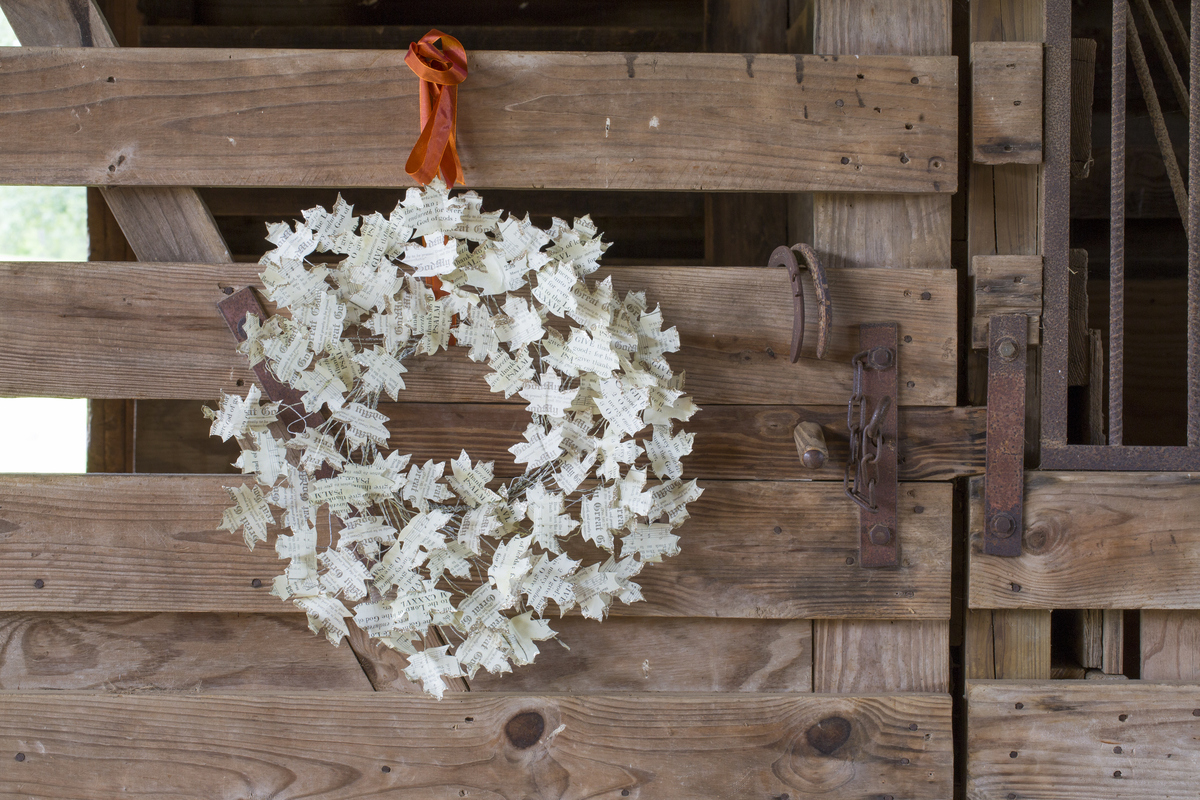 Leave Him Thanks
Classic hymns and scriptures printed on maple-shaped paper leaves make up this glittered wreath. Display on your front door to create a natural farmhouse feel or use inside to warm your home with reminders of truth year round.
$22

Every dollar you spend at Ever Thine Home is reinvested in our parent organization, FamilyLife, to continue our work of marriage and family preservation around the world. When you order, you will be re-directed to the FamilyLife Shop Page.
To see more ideas for using the Leave Him Thanks wreath and comments from other women, click here.