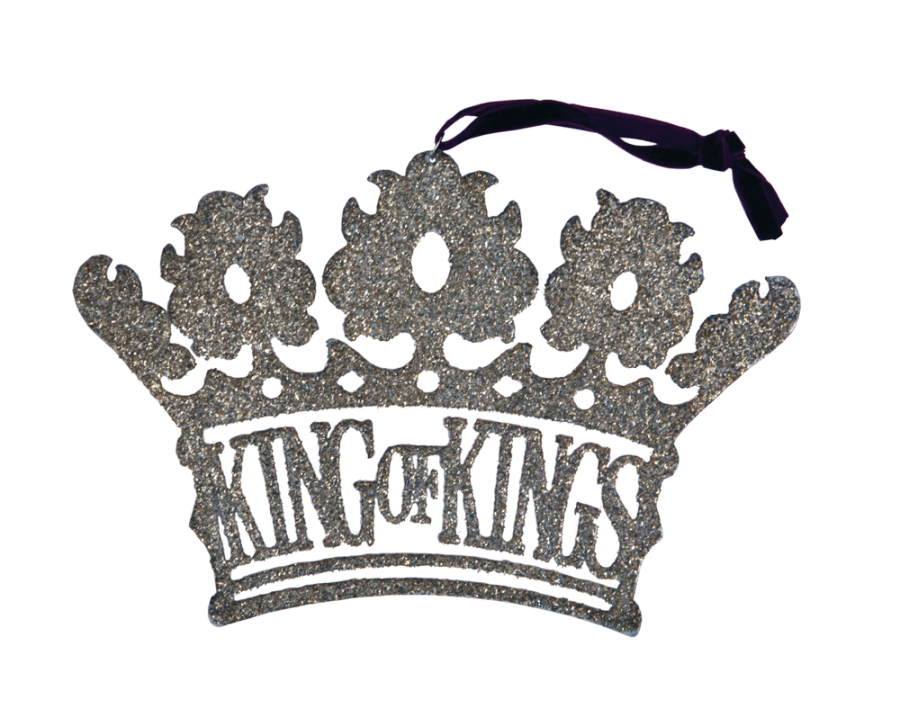 Adorenaments® King of Kings ornament
"King of Kings" engraved on shimmering silver hangs from a purple velvet ribbon to declare His supremacy. Perfect for gift giving with the King of kings story included.
Single ornament: $7

---
The King of Kings ornament is part of a set.
Adorenaments® His Royal Names ornaments 
These glitter-brushed crowns add elegance to your holiday tree. These seven royal names of Jesus etched into each unique silver crown reveal the noble nature of our true King. Velvet ribbons adorn each ornament. The set includes a beautiful small book telling the wonder of this King who came to us Christmas morning.
His Royal Names set: $45