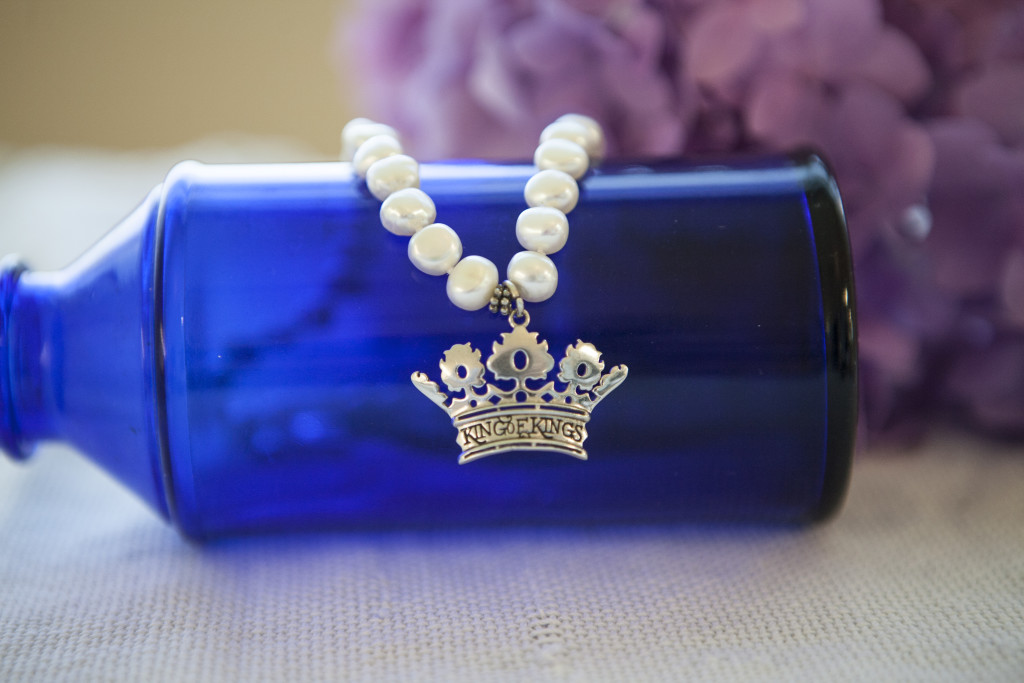 Our charm necklace is designed to beautifully proclaim your loyalty to King Jesus. The charm alone can be added to a bracelet or another chain. I have loved wearing mine and so many women have admired it.
King of Kings necklace
Our solid sterling silver charm with sterling clasp on 18-inch leather cord is designed to be worn alone or the charm removed and added to any charm bracelet, a longer silver chain, or added to a charm necklace. Layer it with other necklaces, give to a friend, or buy for your pre-teen daughter to mark the completion of Passport2Purity®. Men, consider for an anniversary gift or for this Christmas! The King of Kings charm is timeless and will last until His return! (*Pearl necklace not included.)
SPECIAL PRICE: $22

Every dollar you spend at Ever Thine Home is reinvested in our parent organization, FamilyLife, to continue our work of marriage and family preservation around the world. When you order, you will be re-directed to the FamilyLife Shop Page.