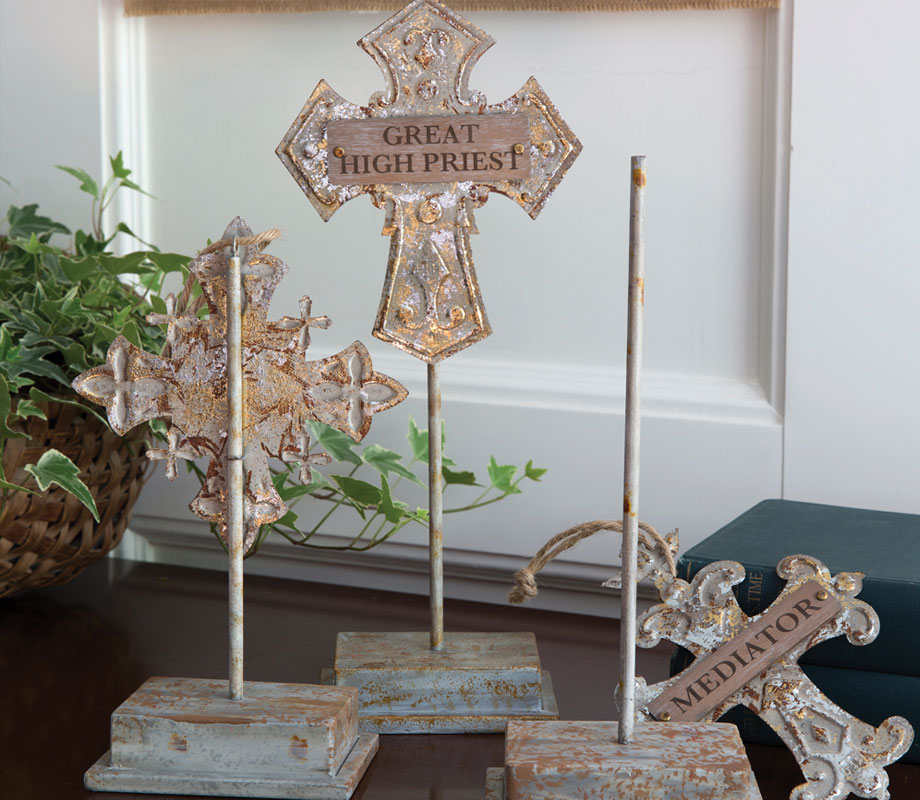 His Savior Names stands
Set of 3 stands for displaying your favorite Savior Name crosses at Easter or all year long.
$15.00

Every dollar you spend at Ever Thine Home is reinvested in our parent organization, FamilyLife, to continue our work of marriage and family preservation around the world. When you order, you will be re-directed to the FamilyLife Shop Page.