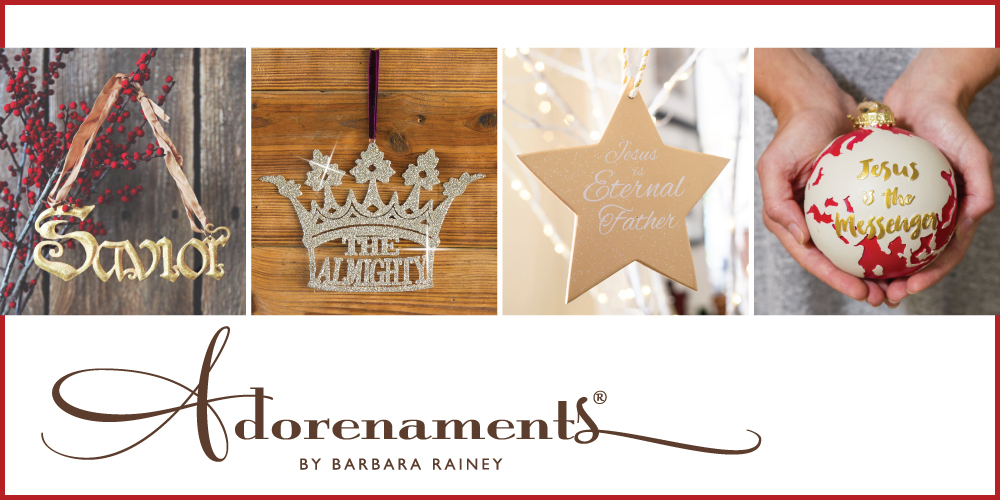 | | |
| --- | --- |
| Use your tree to enrich your family spiritually! Adorenaments® is about more than just beautiful ornaments. Every set includes a booklet of mini-devotions to help you connect with your family and teach them the significance of each of the names of Jesus from Scripture. Collect Adorenaments as a keepsake for your family or as the perfect gift! | |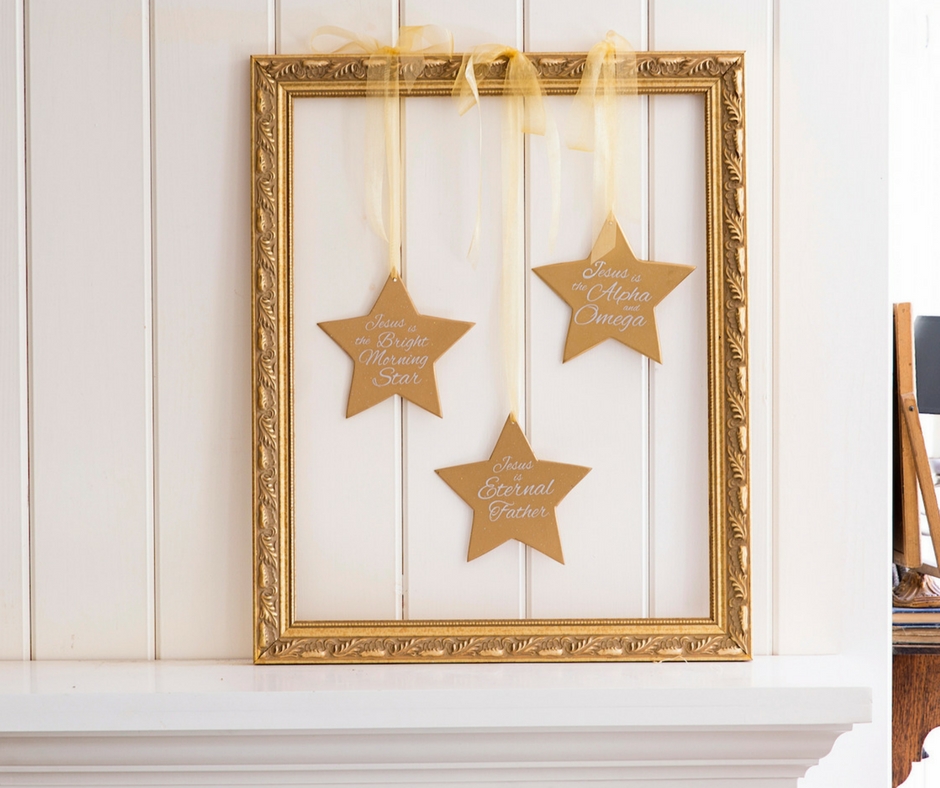 Brand new for Christmas 2017 – His Eternal Names – Three eternal names of  Jesus—Bright Morning Star,  Alpha and Omega, Eternal  Father—are lettered in ivory atop three gold stars.
Two sided, each ornament  displays a name of Jesus and a Bible verse, hanging from a woven cream and gold chord. Includes book with 3 read-aloud stories.
$15  

Advent, means "His Coming". Make it more meaningful as you hang 4 images of the Earth that Jesus came to save. Place one each week of Advent or all at once when you decorate your tree. These messages, "Jesus is the Son", "Jesus is the Messenger", "Jesus is the Word" and "Jesus is the Light" with corresponding verses on each side of the globe remind us just how special the Christmas season is.
$28