Every person has a story: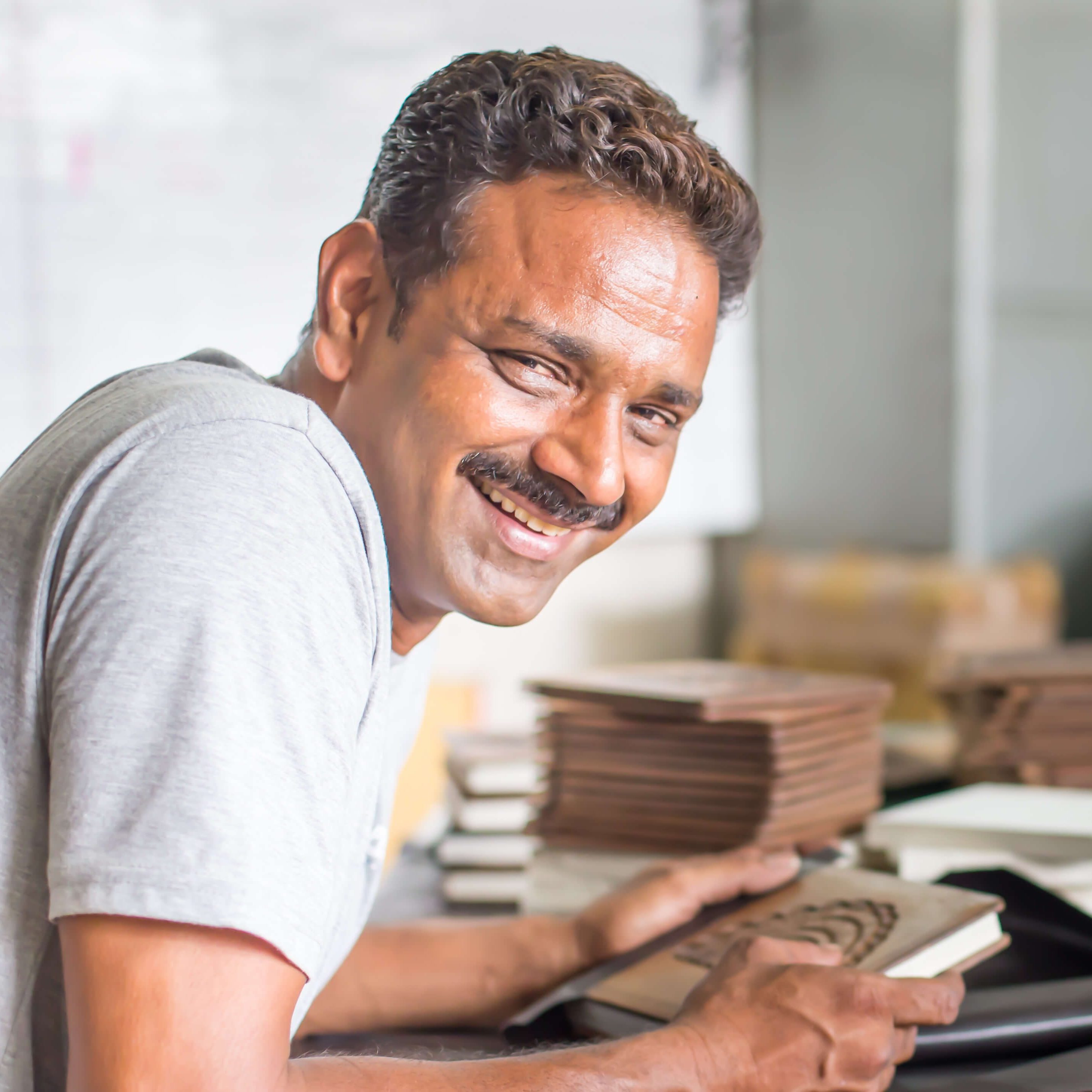 Meet Imran who makes all our wood items, including our hand cut snowflake, little house ornaments (His Family Names) and our We Still Do pedestal frame. He works for Village Artisan, one of our vendors who gives dignified work to men and women and helps us bring beautiful high quality products to you.
"Imran was one of our first employees, joining us when he was still single - willing but inexperienced. Alongside us, both his skills and his family have grown and developed. His was one of the first marriages the Village Artisan team celebrated together, an experience that highlighted for us the value of standing alongside our artisans during all of life's milestones. Since then, he has welcomed 3 children into this world who are now a part of our education sponsorship program."
We are so thankful for Imran and his dedicated work in helping craft products that are sold through Ever Thine Home. It is such an immense blessing to work with gifted artisans across the world to bring these beautiful products into your homes.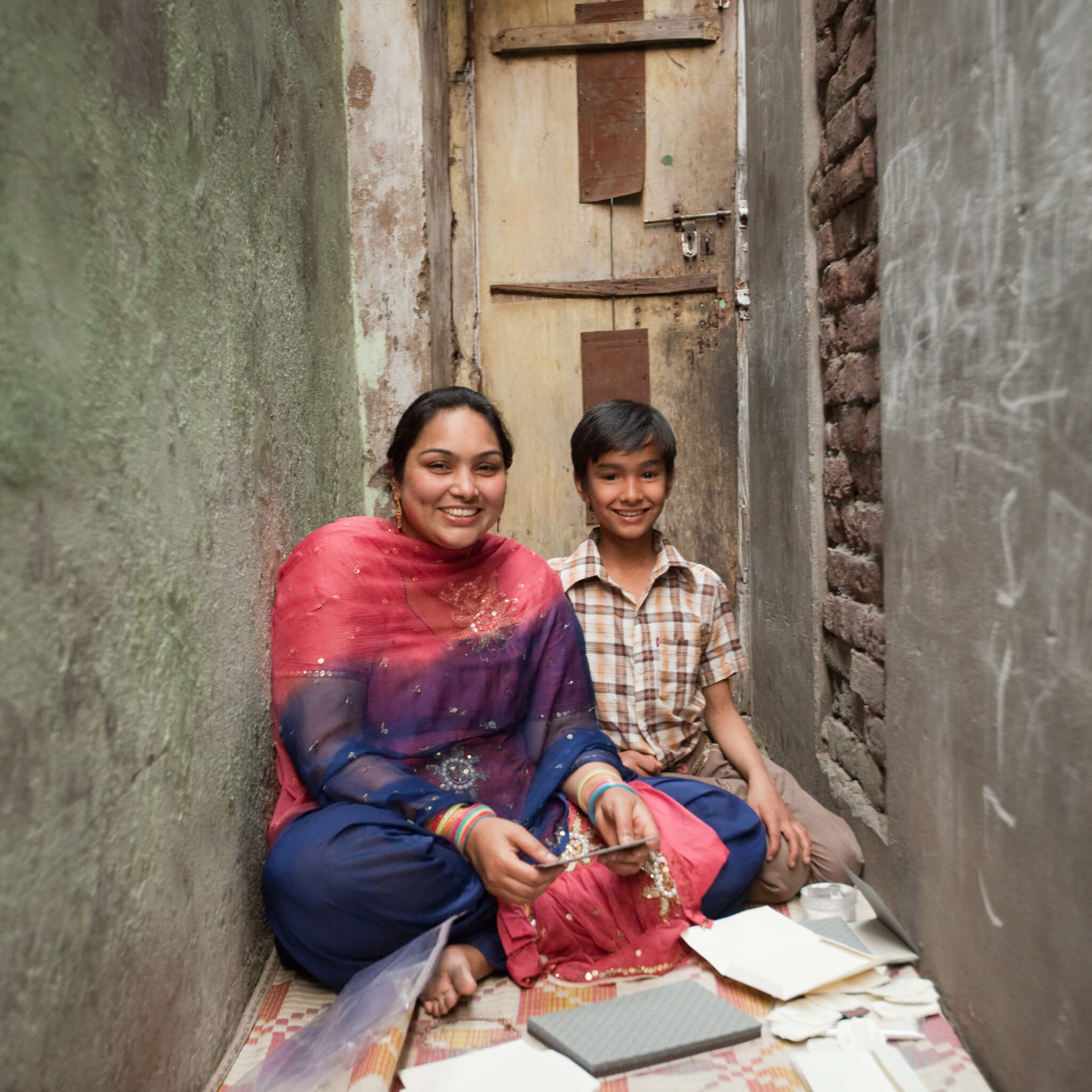 Meet Uzma who makes our hand made paper journal and other handmade paper items.
Uzma is beautiful, humble and thankful. As you enter her tiny home you sense the generosity and graciousness of the hostess. We sit cross-legged on the bed that sleeps the family of five, and she pours out a warm cup of Chai. Her eyes sparkle as she shares how her husband found work with Village Artisan after some tough years where her 3 boys were pulled out of school when her husband couldn't find work. She too asked to be trained with VA and quickly learned how to make intricate decals for the handmade paper journals collections right from her home.
She has now trained some neighborhood young women to believe in themselves, to work hard and honestly, and to treat others with dignity and love.
" I am very thankful for the work I am able to do, and for the friendships I have made through Village Artisan that have taught me so much. It has helped me be a better mother and wife."