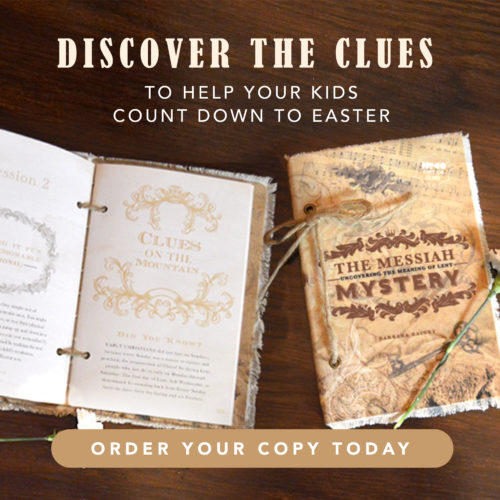 Messiah Mystery is a family devotional with engaging activities that will help children of all ages to become detectives, uncovering clues that lead to the greatest mystery of all: the Messiah.
Six weekly sessions beginning on Ash Wednesday offer keywords for digging deeper and prompts for family discussion. Each lesson has content for younger audiences and older teens. Seek and Find points your family hot on the trail to a Lent season that will prepare their hearts for the great Easter reveal.
Available for a single book purchase of $12 (including shipping)
or for churches/groups in quantities of 20 at $4 per book (includes shipping).
 *Messiah Mystery is devotional ONLY the kits are sold out, but book can still be used as a stand alone devotional.