Help Reach Women Where They Are!
The mission of Ever Thine Home is to help encourage women (and men!) through biblically-based content from Barbara's blog, podcast, and other resources.
Your gift today will help fund the creation of new biblical content as well as advance the Gospel for women in the midst of their busy lives. Your support will go towards creating new podcasts to connect Ever Thine Home with a new generation of women.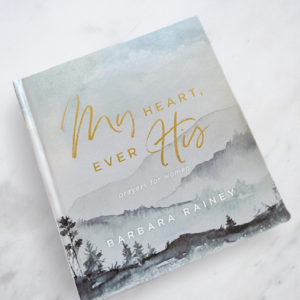 Would you consider partnering with Ever Thine Home today to help create new content to reach more women?
With your gift of $35 or more, we would love to send you a copy of Barbara's latest book, My Heart Ever His. This book includes 40 prayers that provide a stepping-stone to help you become more transparent with God and discover His welcoming embrace!
Use the secure form below to get started now.