Best selling author Barbara Rainey knows firsthand the challenges newly married couples face. Dismayed by Hollywood depictions of marriage and the seemingly easy solution of divorce, she sees a desperate need for a voice of experience, a mentor who has been there and understand—and can encourage, coach, and care.
As her daughters began their married lives, Barbara wanted to share with them, and now you, some of the lessons learned throughout her own marriage and those gleaned from years of ministry to couples. In these heartfelt, insightful letters, she answers the tough questions and addresses the realities of marriage. Through personal  stories—including her own mistakes—and practical advice, Barbara provides the tools and direction to help you become a godly wife and determine your part in achieving a better marriage.
But don't do it alone!
Grab a few friends and fill your living room to join other wives in conversation. Barbara's FREE downloadable discussion questions will  help you and your friends talk openly about your marriages, while you learn to apply the encouragement found in Letters To My Daughters.
So text your friends, order your books, and sign up your group below to receive the downloadable questions in your email inbox.
Book Club Leaders
We also have a special thank you for becoming a small group leader. You'll receive "Untie Your Story-Memories" resource from Ever Thine Home: 12 questions to spark stories about one's life journey.* These will be the perfect conversation starters in your weekly get-togethers.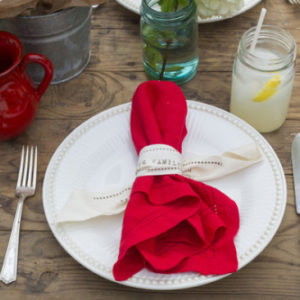 *While supplies last.
---
Book Club Participants
We also want to say thank you to all of our book club participants! Enter your information below to receive a coupon code valid for 20% off any single item in our Ever Thine Home store.