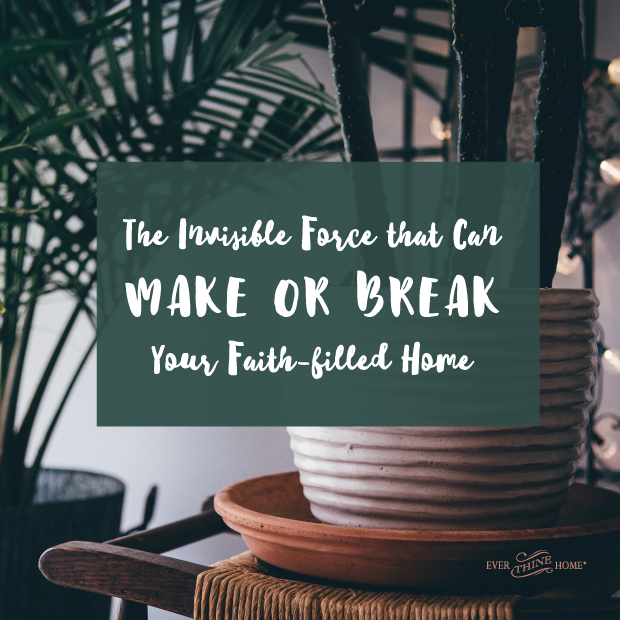 We'd moved in to our new home a week prior. We'd repainted, unpacked, organized, installed new window treatments, and hung every piece of art and photo in its place.
It was my dream house. It was as if someone had found our list of everything we were looking for in a house, even the ridiculous criteria like a front courtyard with raised beds for herbs and an electrical outlet in the floor centered in front of the picture window so we wouldn't have to run and extension cord to plug in our Christmas tree.
It even had a chicken coop! And it wasn't some functional, ugly thing. It was the cottage you might stumble upon in the poultry version of Snow White. The house hit all the marks. Our friends and family had helped us get it completely ready, down to the last bathroom drawer, for the open house we'd foolishly planned for today, exactly seven days after moving in.
Atmosphere is Everything
It was late March, a time of year in Phoenix when you occasionally need to run your heat, but you definitely don't need your air conditioner. Well, you shouldn't need it. Unless you get a freak one-hundred-degree day when it should be in the mid-seventies.
Okay, we thought. We'll just keep the guests inside and let the brave ones venture out to see the backyard while the rest of us stay in the climate-controlled house and drink iced tea.
We turned on our AC unit, the one we'd just had inspected prior to closing, and heard it come to life. It ran for hours, but the temperature never cooled. The repairman couldn't come till Monday. We tried to convince ourselves that we, and perhaps even our most loyal friends, could still power through and have our open house. But it was miserable. The chickens were laying hard-boiled eggs, for the love. Reluctantly, we called off our open house, packed our bags and headed to the Holiday Inn for the night.
When the repairman finally came, he diagnosed our problem as a faulty thermostat. The air-conditioning unit was running—all systems were go—but because our malfunctioning thermostat wasn't giving the air-conditioning unit an accurate temperature reading, it could not successfully control the temperature inside the house.
The Temperature of Grace
You know the feeling. If you're too hot or too cold, it's hard to think about anything else, much less enjoy even the most perfect, otherwise comfortable house. Forget triple digits, a home that's even a few degrees over or under a comfortable temperature nags at the people inside and creates a low-grade uneasiness that sucks the rest and joy right out of them.
Grace is like the perfect temperature. It's that sweet-spot equilibrium of truth and mercy in which we thrive. As wives, mothers and women of God, we can plan, prepare for, and try to do everything right when it comes to setting up our homes, yet still get an outcome we don't expect or intend. If the climate of our home falls on either side of grace, it can completely undermine the beauty and comfort we've worked so hard to achieve.
A broken spiritual thermostat can cause our homes to reach extreme temperatures—too hot or too cold depending on the outside environment. Let's identify and define the extremes:
Legalism—Toxic hyperfocus on the rules, standards, and law that is motivated by a believer's lack of acceptance that salvation is a gift not a debt; an unbelief that God's grace alone is what saved them. (Romans 3:21-26)
License—Toxic negligence of the rules, standards, and law that is motivated by a believer's lack of acceptance that salvation must progress toward holiness; and unbelief that God's grace alone should change them. (Romans 12:1-2)
Legalistic people create a scorching atmosphere that dictates behavior modification and sin management in order to "earn" God's favor, which leaves their families burned by contaminated religion and crippling shame. At the other extreme, license-based people create a frigid atmosphere that ignores the implications that God's commandments have on their behavior, which leaves their families frozen by spiritual chaos and painful consequences.
Jesus went to the cross to forever free us and to help us overcome the unbelief that often leads us toward these extremes.
What is grace?
Grace is God's unmerited favor. God offers us His favor not because of what we deserve or because of who we are, but because of who He is. In spite of us, our flaws, our sin and our shortcomings, God loves us and wants to have a relationship with us.
When we receive God's grace and let it flow through us to all those around us, especially the people who live under our roof, we create an atmosphere of peace, comfort and freedom that is the most important feature of a faith-filled home.
This article was adapted from Grace Based Discipline: How to Be at Your Best When Your Kids are At Their Worst by Karis Kimmel Murray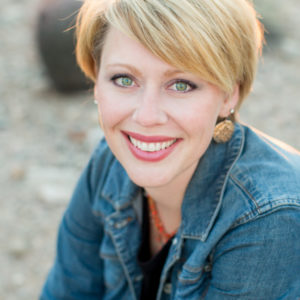 Karis Kimmel Murray is the Creative Director at Family Matters, a ministry founded by Karis' parents, Dr. Tim and Darcy Kimmel to educate, encourage and equip families in every age and stage of life. Karis was raised using the strategies taught in her father's book Grace Based Parenting. Now she and her husband Mike are raising their kids the same way. Karis writes and speaks for Family Matters as a voice to the next generation of parents. She echoes the grace she was raised with in her writing, teaching and now in her debut book, Grace Based Discipline.