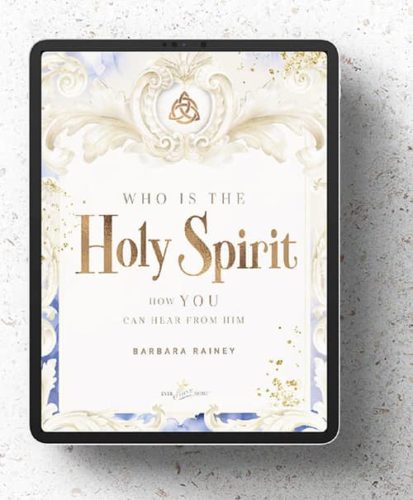 You the readers have spoken — you wanted to learn more about the Holy Spirit. Barbara has put together this ebook that walks through a few of the roles of the Holy Spirit
— our Friend, Our Helper, our Purifier, and our Teacher and Guide.
"I ASKED, "IF THE HOLY SPIRIT DWELLS IN AND WITH ME AND OTHER CHRISTIAN MOTHERS I KNOW, HOW DO I SEE HIM WORK IN MY LIFE, IN MY SOMETIMES VERY LITTLE UNEXCITING WORLD?" THAT QUESTION LODGED ITSELF IN MY THINKING, AND IT BEGAN AN ONGOING QUEST TO LEARN MORE ABOUT THE HOLY SPIRIT."
Barbara Rainey, Who is the Holy Spirit ebook
In Barbara's latest ebook you will hear personal stories from her on how she grew in her knowledge and relationship with the Holy Spirit. Each chapter also includes reflection questions to help you go deeper in your knowledge of the Holy Spirit. These questions would be great to use in a small group setting as well.
We are honored to continue bringing Biblical content to you each week, including special offerings like this ebook that we might invest in the next generation of women. This book is free for you to download, but if you are blessed by the ministry of Ever Thine Home we invite you to make a donation with your download.