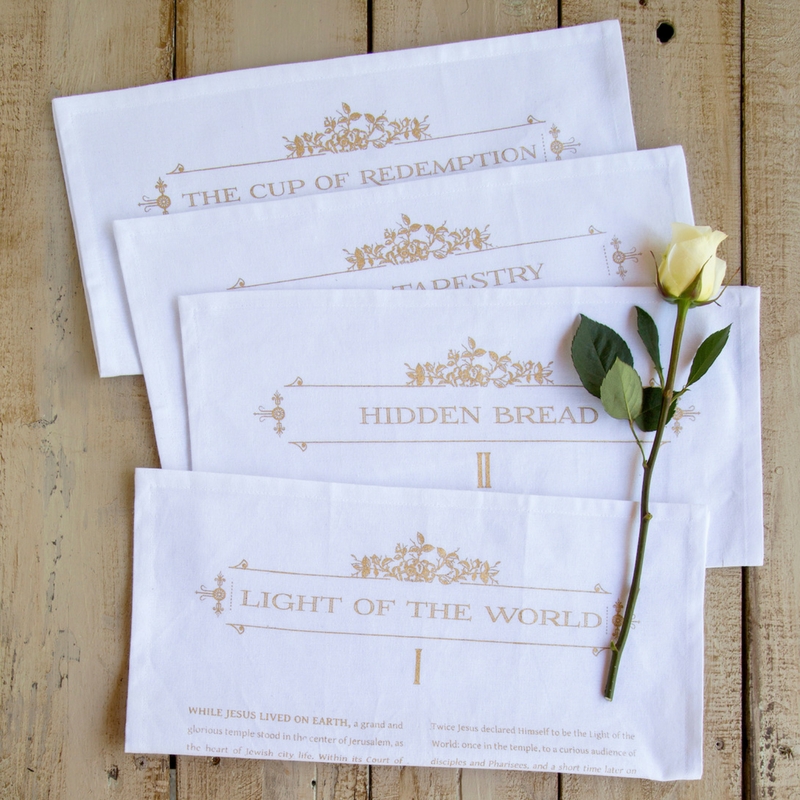 Did you know that when you beautify your home and life with resources from Ever Thine Home ® , you're also helping to strengthen millions of families?
Every penny of our sales is reinvested into FamilyLife ® . For more than 40 years, FamilyLife has helped families like yours follow God's perfect blueprints for healthy, godly relationships. Through FamilyLife Today ® radio broadcasts, Weekend to Remember ® marriage getaways, online articles, and more, we're offering practical, biblical help every day. Sales from Ever Thine Home help support this ministry. But most of the work is funded by donations from generous people like you. Learn more at donate.FamilyLife.com, and please prayerfully consider making a gift of $50 or more today to receive your donor exclusive "thank-you" gift of the Resurrection Day Napkins!
To make your donation and receive your Resurrection Day Napkins, please call 1-800-FLTODAY or go here.