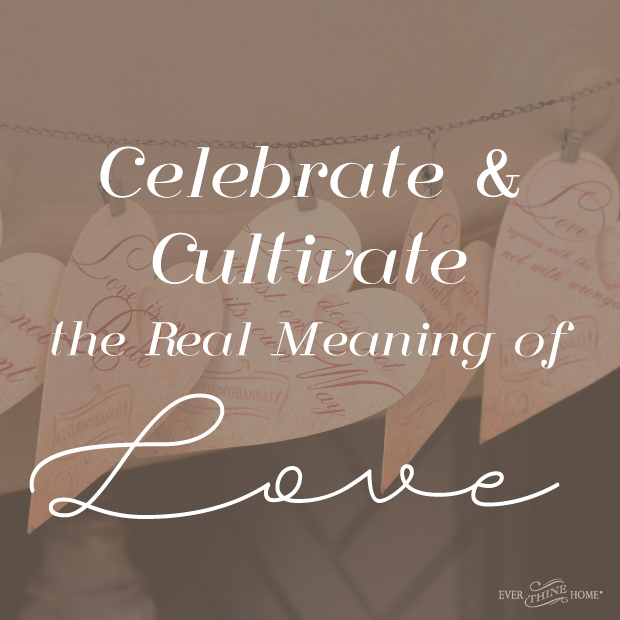 Valentine's Day is right around the corner and we have several things to help you and your family celebrate and cultivate the real meaning of love.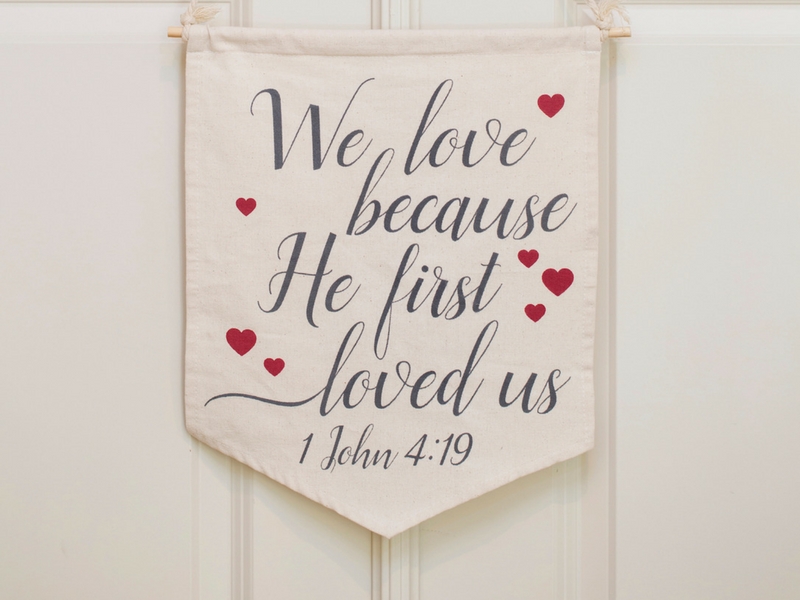 You may have noticed (and we HOPE you did!) that we have been using 1 John 4:19 on a lot of our products– "We love because He first loved us." We want this to be a daily reminder in our families and marriages. We love this new banner with festive red hearts. We hung ours in the kitchen so we can all be reminded of His love for us. 
Our "In This Home" Chalkboard  has been a favorite so we created a heart-shaped version to help cultivate love in our homes throughout the year. Written around the edge is "We love because He first loved us." and "Do not love the things in this world, love one another. Just as He commanded us."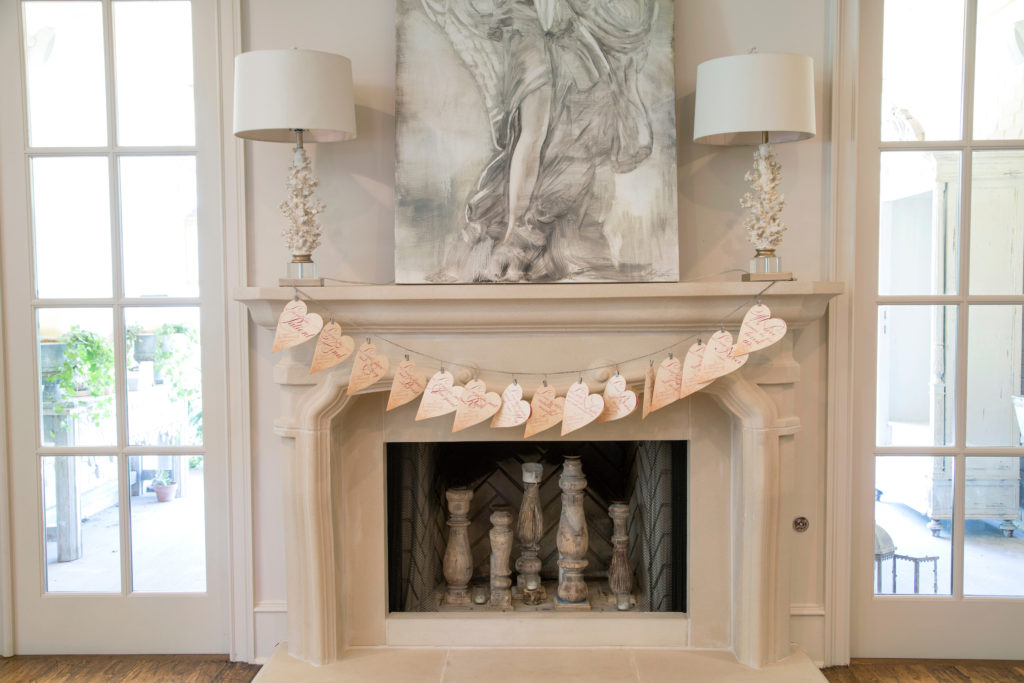 We all need role models for love. Each of our "How do I Love Thee" heart shaped cards has a short inspiring story to read about someone who loved very well. Plus it comes with our chain garland which makes the perfect touch for some simple Valentine's Day decor that also reminds us of what love truly is.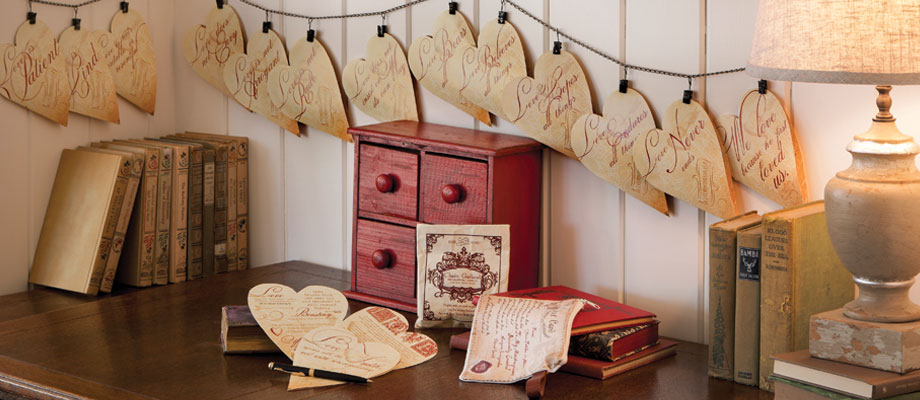 It is our hope that through these products, we will be compelled and reminded to focus on His perfect love this Valentine's Day and all year.