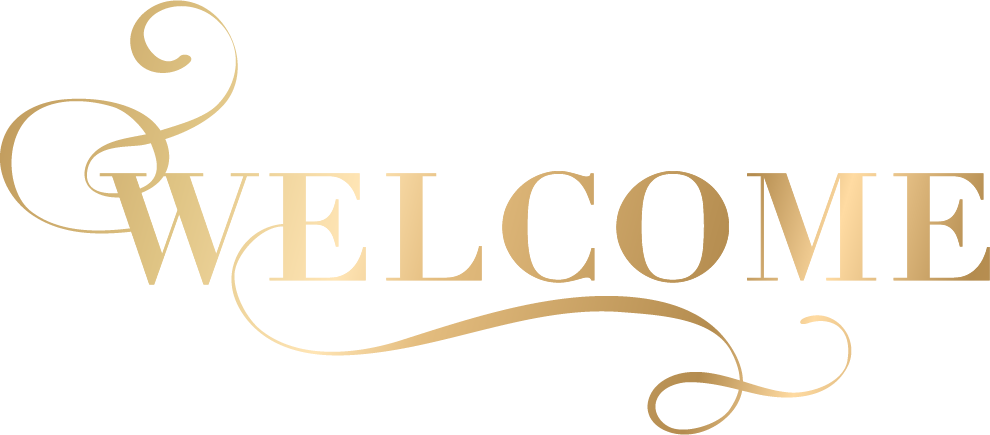 Our goal at Ever Thine Home is to help you be transformed by Jesus which will, in turn, transform your home.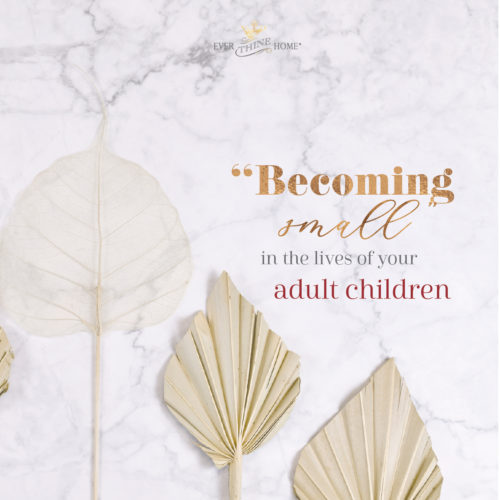 My good friend, Jane Ann Smith, who also has six children and is about 10 years ahead of me in life's journey, has given me lots of good advice over the years. As I began my empty nest years, I continued to watch her, ask questions and learn from her. A few years later when …
"Becoming Small" in the Lives of Your Adult Children Read More »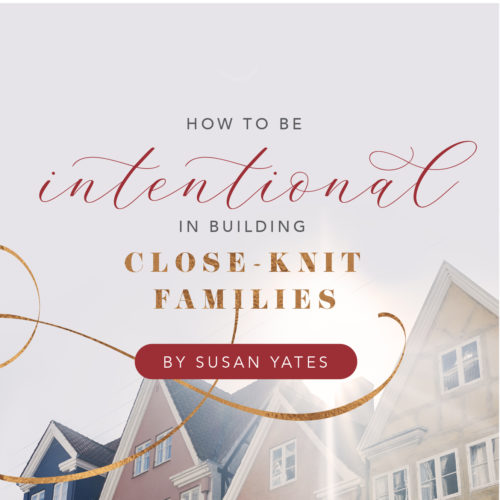 I'm delighted today to introduce you to my friend Susan Yates. Susan is one of the most intentional people I know and her post today is full of ways to create a strong healthy family and ideas for creating fun relationships. Summer is coming soon and now is the time to start planning for family …
How to Be Intentional in Building Close-Knit Families Read More »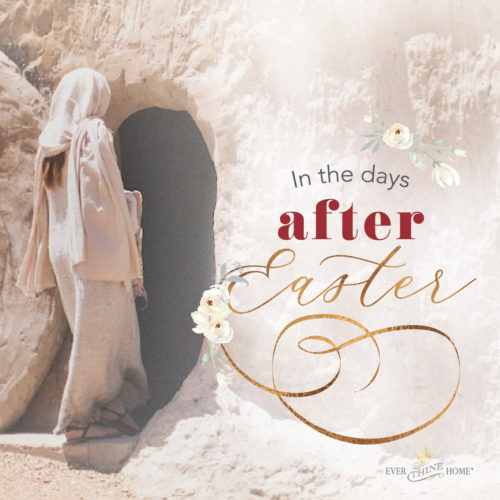 Yesterday we marked the anniversary of the most miraculous moment since the dawn of time. Today, though, are we changed by the remembrance? Or are you like Martha this Monday morning … already moving on from the anniversary of the Resurrection to your to-do list?  All humans tend to see more clearly in reverse; hindsight …
Ever Thine Home Podcast with Barbara Rainey
Hi. I'm Barbara Rainey
I'm the founder of Ever Thine Home, a ministry to encourage women in their faith via blog and a collection of biblical products proclaiming Jesus in each of our holidays. A Wife, Mom, Mimi, Christian Author, Speaker and Artist, my vision is to help women experience Christ in their homes. Ever Thine Home exists to help you know how to live and be transformed by Jesus which will in turn transform your home.