40-Day Easter Advent Collection (save over 20%)
This collection is designed for families with children to anticipate and celebrate the REAL meaning of Easter.
1 Easter Advent Banner and Calendar - $48
This pennant declares, "Waiting on the Lamb" with a brand new countdown to Easter starting on Ash Wednesday. Then, on Easter Sunday, flip your banner over for the bright, white linen and royal gold announcement, "He is Risen!". Use this banner with the 40 day Easter Advent Calendar, (included with calendar) to teach your children to learn about and anticipate the greatest event in history.
*The calendar that accompanies the banner has a misprint on the first 4 days. We have attached a free downloadable below that can be cut out and pasted over the days with the errors. The following 36 days are all correct. We will be mailing all purchasers the new, corrected edition of the calendar next year. You can download here. Click here.
1 Resurrection Day Devotions - $12
8 double-sided cards, with beautiful pen and ink illustrations, tell 8 stories from the first Easter to help you and yours marvel at the wonders and miracles God worked on Resurrection Day. 5"x7"
1 set of 4 Easter Placemats - $20
Our white cotton placemats are lettered with classic gold calligraphy proclaiming He is Risen and other declaration of Jesus' victory. An elegant way to set your Easter table.
In Stock (Originally $77)
$61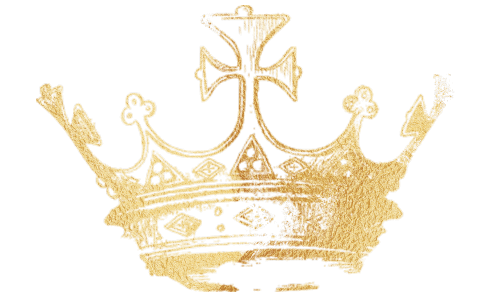 Other Beauties You May Love, Too