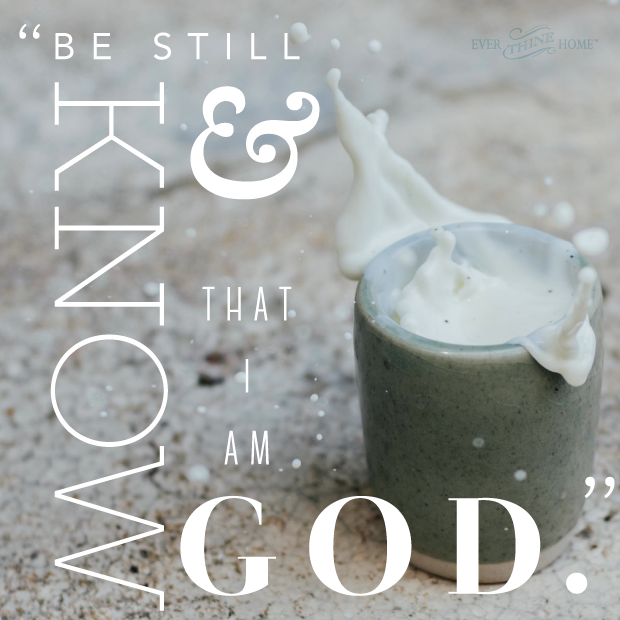 As a new Christian and a few years later as a new wife I eagerly prayed for everything. God graciously allowed me to see answers in those early years of faith because He knew I needed to see some evidence. Little children need much encouragement.
But as the years went by the answers seemed less frequent which was perplexing to me. I am confident you have felt the same way as me.
Lie #3: Prayer is how we convince God to work on our behalf.  The Bible teaches this too, right?
Nothing has been more confusing in my Christian life than prayer. I've read books and studied all the verses. I've fasted. Asked others to pray. I've prayed with persistence like the woman in Scripture who pestered the unrighteous judge (Luke 18:1-8).  Kneeling, standing, using the right words, what did it take to know God was hearing, acting, and pleased with me His daughter?
But at times it seemed He was deaf or had closed His ears to my begging pleas because:
Still our granddaughter died.
Still our prodigal left home and pursued a destructive lifestyle.
Still our daughter was raped.
Still our son is physically handicapped.
Still my heart was faulty for forty years, and still cancer came uninvited.
In all this and more I have experienced deep pain that felt impossible to bear, more times than I ever imagined I would.
I've realized that my heart wanted a formula. In all those verses there had to be a key, a secret to unlock the power of God.  His silence was my reply.  But His inspired words held the answers: "The righteous shall live by faith, (Romans 1:17) Be still and know that I am God" (Psalm 46:10).
I am comforted knowing my Jesus knows what I have felt.
In the garden of Gethsemane the perfect Son—who had never entertained even one sinful thought, who had perfect communion with God the Father, who obeyed God's will completely—asked that the cup might be removed. Not once, but three times.
And God said nothing.
The answer was no because God the Father had a higher good in mind.
And so He does with my life.
If I had found a key to prayer I would have depended on the formula, not on my Father. My desire today is to listen and follow the Holy Spirit's lead all day every day as Jesus did. Jesus said He did nothing on His own initiative. To be more like Jesus is my goal. It's taking decades.
God wants a relationship with me.  That's a headshaking truth I still can't get over. But I know it's true.
A real relationship demands that both individuals know each other. He knows me and I must learn to know Him. And so all my life God has been showing me Himself, not at all in the ways I might have expected or wanted, but by refusing to conform to what I imagined Him to be. I have discovered a God who is incomprehensible, but oh so personal.
And the greatest delight is how I love Him and treasure Him. I don't need answers for the issues in my life; I don't need to know why.  I have Him. Even in the hard things yet to come He will be with me. He will be my stability.
I hang on to these words, from Habbakuk 3:17-18:
Though the fig tree should not blossom,
Nor fruit be on the vines,
The produce of the olive fail
And the fields yield no food…
Yet I will rejoice in the Lord;
I will take joy in the God of my salvation.
One day all things will be made new. All will be made right. There will be no more tears or sorrow or loss.
Until that day, God asks that I surrender all to Him and trust Him as I live in this broken world that He is working all things for good, even when I can't see or understand how or why.
Prayer still remains a mystery to me and I imagine it always will.  Even though it's an enigma I still talk to God a lot, more than in my younger years. I'm learning to watch for hints of His orchestrating hand and I'm giving thanks in everything because I believe He knows and is intimately involved in every detail of my life, even when I can't see it.
I pray you will join me in choosing to believe God in all circumstances and talk to Him about everything.
{In case you missed it, here are the links for Part 1 & Part 2}